Pippa Middleton shows off stunning bikini body just 11 weeks after giving birth
Pippa Middleton looks amazing in a white bikini that shows off her body just 11 weeks after giving birth to her son.
The 35-year-old sister of the Duchess of Cambridge, Pippa Middleton welcomed her son, Arthur, into the world just 11 weeks ago. She wasted no time to get her figure back.
The gorgeous mum showed off her stunning body just 11 weeks after giving birth to her son, Arthur. She displayed her chiseled abs on a beach vacation in St. Barts on Wednesday. 
Pippa rocked a sexy white bikini. She confidently donned the revealing piece while going swimming with her husband, James Matthews.
Pippa gave birth to her son in October just after attending the royal wedding of Princess Eugenie and Jack Brooksbank. Her pregnancy had been kept low-key.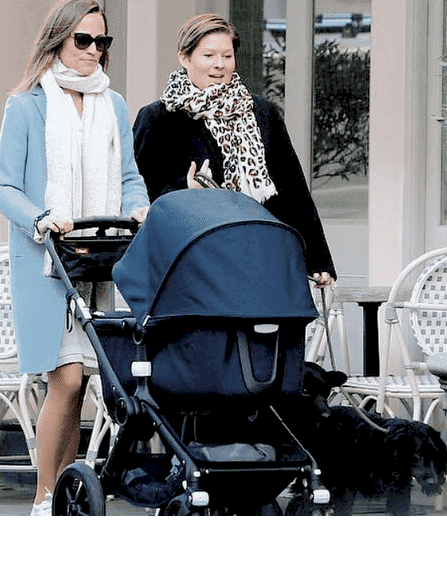 She only confirmed the pregnancy in June. She had shared that her focus was on her exercise during pregnancy. 
During her pregnancy, she had tried to stay as active as possible. Pippa followed a strict exercise routine to keep fit.
"I'm fanatical about sport and have looked at loads of books and websites on exercise during pregnancy but have been disappointed by the limited technical information on what you can and can't do. I decided to use my own initiative and adapted my current exercise routine, adjusting the weight and intensity to what felt right for me." wrote Pippa.
The Duchess of Cambridge's younger sister and her husband, James Matthew welcomed their first child into the world. The birth came more than a year after their wedding.
Pippa gave birth at St. Mary's Hospital. It is the same place her sister gave birth to her three royal nephews and niece were born.
According to an official Kensington Palace statement,  the Duchess was said to be "thrilled" by the newest addition to her family.