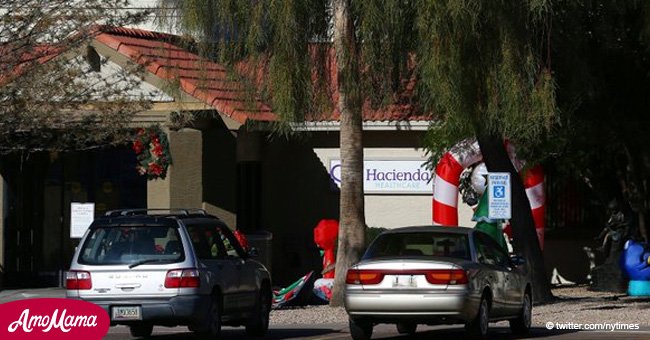 A woman gave birth while in a coma and now police demand male staff's DNA
Arizona Police collect DNA from nursing home staff after coma patient gives birth.
A 29-year-old woman in the care of a Hacienda HealthCare nursing home in Phoenix gave birth, after being in a persistent vegetative state for over a decade.
The event prompted a Police investigation and the resignation of Hacienda HealthCare's C.E.O. Bill Timmons.
"When you have a loved one committed to palliative care, when they are most vulnerable and dependent upon others, you trust their caretakers. It is my hope that justice will be served."
Terry Rambler
COMA PATIENT RAPED IN CARE
The Native American gave birth on December 29, 2018, to a healthy baby boy. The staff was unaware that the patient was pregnant and only realized something was afoot when she started moaning.
The Arizona Police was notified and an investigation into the occurrence was launched. Since the woman is in a coma, the pregnancy can only be the result of a sexual assault.
The Arizona Department of Health Services has stated that it will be carrying out an independent investigation.
COLLECTING DNA TO CATCH A RAPIST
In order to catch the patient's attacker, the Police served a warrant and collected DNA from all of the facility male staff. The DNA will be matched to the baby's in order to identify the rapist.
COMPANY CEO RESIGNS AMID REVELATIONS OF ON-GOING ABUSE
Timmons tendered his resignation when the current investigation revealed that he had covered up previous incidents of sexual abuse in the facility over the years. He forbade staff to report the incidents even though the law required that state health officials be notified.
APACHE TRIBE EXPRESSES HORROR AT ABUSE
The woman was a member of the San Carlos Apache Tribe, and their representative, Terry Rambler, expressed his horror at the abuse of a defenseless and vulnerable woman who had relied on her caregivers for protection.
The woman's family lawyer has stated that the baby is in good health and being taken care of by a loving and devoted family.
PROTECTING OTHER VULNERABLE PATIENTS
The Arizona Department of Health Services has stated that it will be carrying out an independent investigation into the incident at the center which specializes in the care of patients with intellectual disabilities.
The parents of several patients have expressed their fear that their daughters may also be victimized while in the facility's care and are eager to see the aggressor apprehended.
Read more true crime stories on Twitter Amomama USA.
WOMAN IN COMA AFTER ELECTIVE SURGERY
A 36-year-old Dallas woman succumbed to the lure of cheap plastic surgery in Mexico, and paid for it with her life.
Laura Avila chose to submit herself to rhinoplasty and implant replacement at Rino Center in Ciudad Juarez, a clinic that is not accredited by the main international agencies that certify hospitals and surgery centers.
A mistake in the administration of the anesthesia left Laura in a deep coma and caused irreversible damage to her brain and her vital organs.
A month after her surgery, Laura passed away in a palliative care facility in El Paso.
In a related story, a young man woke up after being in a coma for 12 years.
Please fill in your e-mail so we can share with you our top stories!