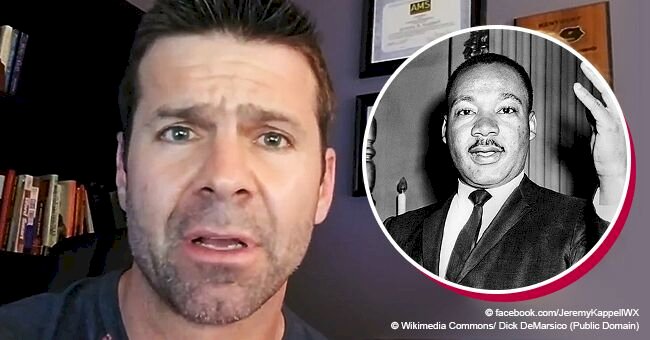 TV meteorologist who blurted out racial slur about Martin Luther King, Jr. on-air gets fired
A TV meteorologist found himself fired after he blurted out a racial slur while talking about Martin Luther King Jr. on air.
An NBC affiliate in Rochester, New York fired their TV Meteorologist, Jeremy Kappell. The sudden move from the station came after Kappell was accused of using an on-air racial slur in reference to Martin Luther King Jr.
However, the WHEC-TV chief meteorologist says he simply "jumbled" his words during Friday's broadcast. In the video of Kappell's broadcast, which went viral on social media, he apparently calls the park named for the slain civil rights leader "Martin Luther Coon King Jr. Park."
WHEC-TV took the incident extremely seriously and immediately launched an internal investigation. The general manager Richard Reingold later released a statement on the station's website saying that the station made a "staffing change" on Sunday.
"These words have no place on News10NBC's air, and the fact that we broadcast them disheartens and disgusts me," he wrote.
The station's initial statement addressed the word he used. In a second statement, they also cited that there was "no immediate apology" as part of the reason for his dismissal.
Kappell took to twitter on Monday to say, "I've never uttered those words in my life." He said that he simply flubbed his words while speaking too quickly on air.
The shocked weatherman also posted a long video response on Facebook the same night as his tweet. In the video, he broke down his side of the event and apologized for any offense he caused.
Some fans believed his version and stood with his calling it an "unfortunate Freudian slip." However, others felt the station was right to remove him.
"If you watch me regularly you know that I contain a lot of information in my weathercast which forces me to speak fast and unfortunately, I spoke a little too fast when I was referencing Dr. Martin Luther King, Jr. — so fast that I jumbled a couple of words. In my mind I knew that I had mispronounced, but there was no malice, there was nothing I could have... I had no idea the way it had come across to many people. As soon as I mispronounced it I put an emphasis on King and had no idea what some people could have interpreted that as and I know some people interpreted that the wrong way. That was not a word that I said, I promise you that. And if you did feel that and it hurt you in any way, I sincerely apologize." said Kappell in his statement before adding, "A heartfelt thanks to all those who have been supporting us. I wanted to take this time to explain our side of the story. Please keep my family in your prayers."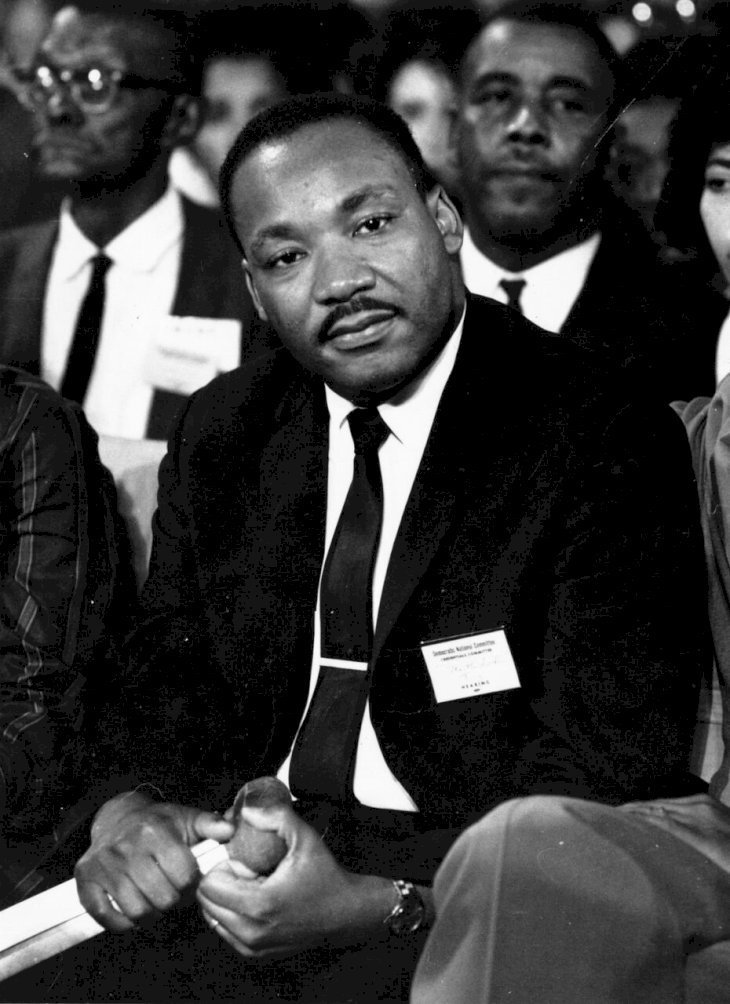 Getty Images
Last year, MSNBC news anchor Stephanie Ruhle also had a Freudian slip on live TV. The reporter was telling viewers about the devastating wildfires that had spread in California when she accidentally said "farting" instead if "fighting."
She apologized immediately for her blunder but found it difficult to keep a straight face during the very serious news broadcast. Her slip was far less offensive than Kappell's slip.
Please fill in your e-mail so we can share with you our top stories!