Michael B. Jordan teases fans as he kisses Lupita Nyong'o in hilarious Golden Globes elevator video
Michael B. Jordan and Lupita Nyong'o engage fans in a hilarious video of them cozying up in an elevator as a third party catches them in the act. 
Michael B. Jordan proves he's "still KING" when he shared a video of his makeout session with Lupita Nyong'o during a Golden Globes party. Of course, it was all in the spirit of fun and their successful film, "Black Panther."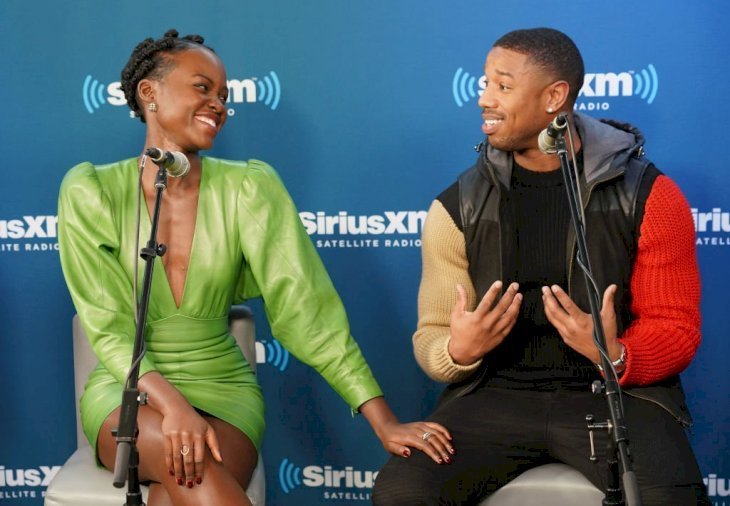 In the hilarious clip, Michael and Lupita share a tender moment inside an elevator when it opens to reveal their "Black Panther" co-star Danai Gurira catching them in the act. 
Making things even more interesting, Danai steps in and shoves Michael aside so she can partake of Lupita herself before the elevator door closes. 
Both Michael and Lupita shared the clip on their Instagram pages. Michael captioned his "And I'm still KING" while Lupita wrote, "When the cat's away…" 
The video was taken during the In Style and Warner Bros. Golden Globes after party. The co-stars attended the awards night which honored their film with three nominations including Best Motion Picture Drama. Though the film lost, the actors certainly won the hearts of their fans with their latest prank. 
Michael and Lupita have been teasing fans with their flirtatious encounters since February last year. During their guesting in MTV's celebrity prank show, "Safeword," they fueled rumors they were dating when they exchanged playful tweets.
While backstage at "The View" Lupita ordered Michael to drop down for a push-up via a video she tweeted. Fans later learned that she actually won a bet against him while filming and merited the right to order her co-star around. 
The flirting continued in a few more twitter exchanges. Michael even wrote Lupita a sweet message on her birthday. 
But fans know the flirtation is just that. The two aren't actually dating as Michael also confirmed. While promoting his film "Creed," he addressed rumors about him and Lupita saying,
"Me and Lupita? I love her to death. Beautiful girl, very talented."
He also revealed he was single and open to dating.