'I love her to death,' Michael B. Jordan gets candid about the rumors he's dating Lupita Nyong'o
Michael B.Jordan finally addressed those persistent dating rumors about him and Lupita Nyong'o. The actor revealed his true feelings about his co-star and left fans feeling hopeful at the same time.
The "Black Panther" heartthrob has been stealing hearts ever since his interpretation of Killmonger in the Marvel film earned him worldwide attention, and along the ride, he got to know co-star Lupita Nyong'o in depth.
Jordan recently got candid about his feelings for Lupita but assured he's still single.
"I'm very mature and advanced in a lot of areas of life. Dating may not be one of 'em."
He sat down with USA Today while promoting the film "Creed II" and when asked about his relationship with Nyong'o, he merely stated: "Me and Lupita? I love her to death. Beautiful girl, very talented."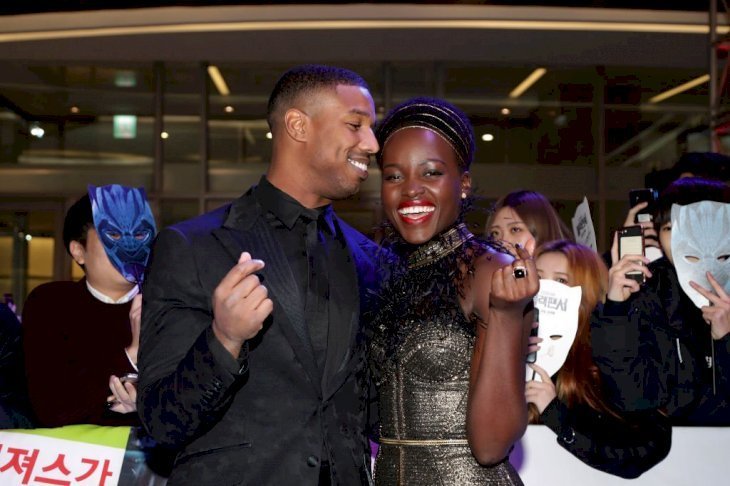 Not one to admit or deny the rumors, the actor explained that even if he sets the record straight, people will believe what they want.
"They're writing their own soap opera that they want to see happen."
He adds that people tend to "write their own narratives" which he has no control over.
However, the 31-year-old admitted that he's still single, and revealed something even more interesting about his love life.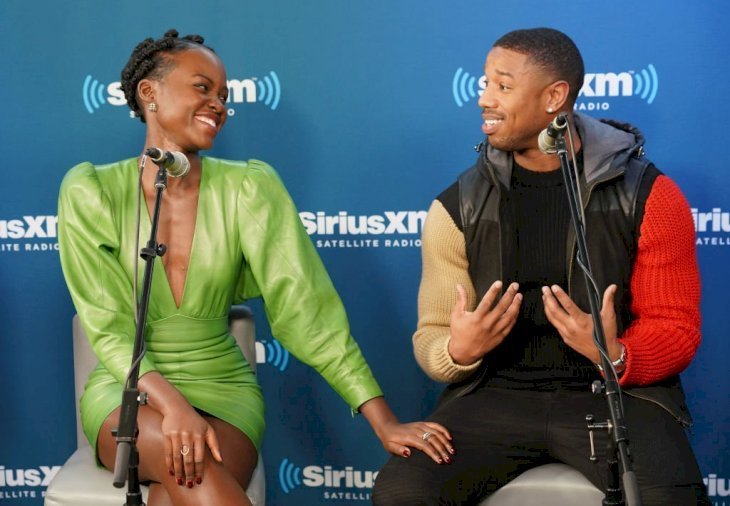 ON HIS LOVE LIFE
Jordan has kept his love life on the low, but tabloids have linked him to several women in the past, including Kendall Jenner and Instagram model Ashlyn Castro. But Jordan is currently single and open to dating.
The star revealed that he's looking for a partner that can understand he has a different lifestyle where work can get in the way most of the time. It doesn't have to be another celebrity. He just wants "someone who can relate to what I'm going through and can understand what's going on."
"All the regular boxes that anybody would want to check off, count me down for those. I'm not really excluding anyone."
He recently admitted on the "Ellen DeGeneres Show" that he has slid into his fans DM's. "I'm human. Not often, but yes. I have," he stated.
ON HIS EXPERIENCE IN THE DATING WORLD
Jordan also recently revealed to GQ in its "Men of The Year" issue that when it comes to dating, he lacks a lot of experience. "I'm very mature and advanced in a lot of areas of life. Dating may not be one of 'em," he bashfully confessed.  "My personal life is not. I don't really know what dating is."
He also said how frustrating and difficult it is to meet someone when everyone knows who you are.
"It's like; I could meet you, right now, boom, right here," he told the interviewer. "Me and you sitting here chilling, whatever. Meal, whatever. Somebody could be over there, see this. And all of a sudden, you're my girl now."
Michael went on to explain what would follow next: fans would find the girl's social media account and start harassing her and such. That creates an environment less than ideal for a relationship that is still on its development phase.
That's why Jordan is focusing on his career and working on himself first. He wants to keep building "an empire" to take care of his family. He said:
"I want to make this thing so my family ain't gotta worry about nothing. I want intergenerational wealth. I'm going to have fun writing my will."
ON BREAKING AWAY FROM FAMILY
The actor who's very close to his family only recently moved out from the home he shares with them.
"I love my parents, but we have a roommate relationship right now," he told Ellen DeGeneres.
"You get home-cooked meals, but then you also have random trips to the kitchen in the middle of the night - just the random run-ins that might be uncomfortable from time to time."
The star decided to move out of his Sherman Oaks Mansion and relocate to a bachelor pad in Los Angeles. This would probably also be a healthier environment in case he decides to pursue dating actively.
ON THE DOWNSIDE OF SUCCESS
Jordan surprised everyone a few weeks ago when he talked for the first time about going into depression after finishing "Black Panther."
The actor stated on "The Bill Simmons Podcast," that playing Killmonger took a lot of him emotionally, to the point where he fell into a really dark place and wanted to be isolated and not talk to people, more than usual.
"I haven't talked that much about it," he said.
"It was one of those things that I didn't know what was going on. I never was in a character for that long of a period of time and was that dark, that lonely, that painful. So, coming out of it, I thought business as usual. I could just go back home, cut my hair off and everything would be back to normal."
But that didn't happen, and once they wrapped up the movie, it took him some time to be able to express his feelings. "I talked to a therapist a few times," he admitted.
Ultimately, being around his loved ones helped him a lot. He realized that he needed to be more present, "Not just being in the room but being present and engaging. And talking things out that I never really talked through. It was healthy."