Kentucky teacher has been fired after video shows her forcefully dragging a boy with autism
A Kentucky school teacher is being investigated for assaulting an autistic child.
The Internet is in shock after Angel Nelson posted a video on Facebook showing her son's teacher, Tina Abrams dragging a 9-year-old autistic boy down the hall of Wurtland Elementary School, Kentucky.
"When you send your child to school you want them to be safe. The teacher is the farthest thing you should worry about."
Angel Nelson
The minute-long clip taken from the school's security cameras shows the teacher asking the child: "Do you want to walk?."
When the boy responds "No." Abrams can be seen attempting to get the boy to stand, and when he refuses, she forcibly drags him along the floor.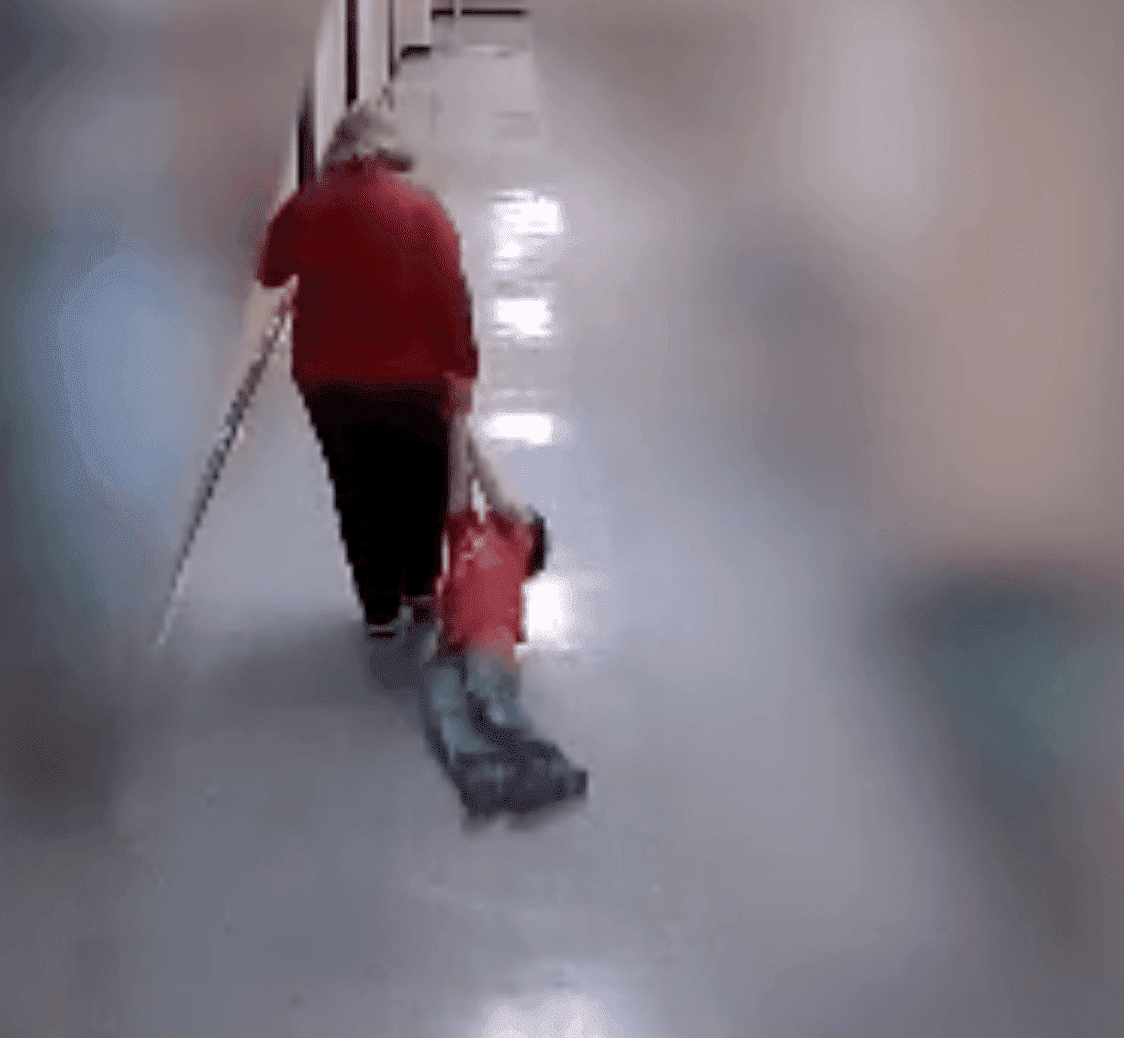 TEACHER SUSPENDED AND UNDER INVESTIGATION
The superintendent for Greenup County Schools where the incident took place, Sherry Horsley, has confirmed that Child Protective Services and the state's education standards board have been informed of the occurrence. The state police are also investigating the incident.
The 9-year-old was diagnosed with autism, ADHD, PTSD, anxiety, and depression.
Be sure to stay actively involved in your child's education, and make a point to know what's happening in the classroom as much as possible. https://t.co/xN491oXTtn

— HoCo Autism Society (@HCASociety) January 8, 2019
SCHOOL IS SHOCKED BY INCIDENT
The Greenup County School District released a statement expressing their shock and repugnance at the occurrence: 
"The Greenup County School District prioritizes the safety of our students. All GCSD staff are trained to prevent incidents of restraint. Each school has a specially trained team to address immediate issues. In addition, each school has teachers specially trained to address autism-related behaviors."
Abrams has been charged and will be arraigned on an assault charge, as well as being fired from her job as a teacher.
According to Nelson, her son had a sprained wrist as a result of the assault and was attended to at the local emergency room.
Angel Nelson has removed her son from Wurtland Elementary and enrolled him in a new school. The 9-year-old was diagnosed with autism, ADHD, PTSD, anxiety, and depression.
Kentucky teacher fired after video shows her dragging boy with autism. We just have to do better and be better than THIS 😢😫😟 https://t.co/AHMqkSFQpM

— Joey Jackson, Esq. (@JoeyJacksonEsq) January 8, 2019
TEACHERS FIRED FOR MOCKING AUTISTIC CHILD
The mother of a 12-year-old autistic boy grew suspicious when her son became aggressive and started wetting the bed.
Determined to discover the root cause for her son's disturbing behavior, Milissa Davis placed a recording device in her son's backpack.
What she would discover would shock and horrify her:
"I just wanted to cry, scream and do everything I could because it was so bad. To think that I had sent my son there every day, and what had happened before, that I didn't know about."
The recorded conversation captured the voices of two adults - later identified as a teacher and a teacher's aide - berating and mocking the boy for his problems, and telling him he was incapable of learning.
The most frightening aspect of the incident is that it occurred at Hope Academy, a special needs school where students with difficulties should be nurtured and protected.
In a related story, parents set up a hidden camera and discover that therapist abuses autistic 3-year-old.