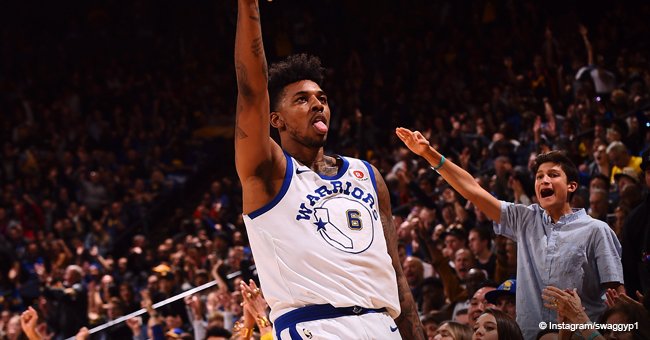 LAPD reportedly investigate NBA star Nick Young after he allegedly punched a fan & stole his phone
NBA star Nick Young has been accused by a fan of assault and theft.
The Los Angeles Police Department is investigating an accusation against NBA star Nick Young made by a fan.
The man phoned the LAPD and accused the star of "punching him in the testicles and stealing his phone when he took a picture without permission."
A FAN'S ATTEMPT AT A SELFIE ENDED IN ASSAULT
The fan allegedly took a selfie with Young without his permission and triggered the incident.
The basketball star reacted aggressively, punching the man in the groin, and taking possession of the cell phone containing the photo.
Young was once sued for attacking a man at a church basketball game.
INCIDENT AT THE CAR WASH
The man had recognized Young at a popular LA carwash on January 4, 2019, and approached him, asking if he could take a photo. The player refused, but the fan took the photo anyway, causing Young's explosive reaction.
POLICE ARE INVESTIGATING ALLEGATION
The LAPD is currently investigating the allegation, but no arrests have been made yet.
This is not the first time the player has been involved in accusations of aggression. Young was once sued for attacking a man at a church basketball game.
More recently, in August 2018, Young was arrested for refusing to cooperate with the LAPD during a late-night traffic stop in Hollywood.
FORMER NBA STAR-PLAYER KILLED IN SHOOTOUT WITH LAPD
Tyler Honeycutt, a former NBA star, was killed in a shoot-out with the LAPD on July 7, 2018.
The police were called out to a Los Angeles address in response to a report of a man with a gun.
On their arrival, the suspect opened fire on the responding officers, and the police shot back.
The man barricaded himself inside his home, and when the police broke in they found him unresponsive.
He was pronounced dead on the scene by the Los Angeles Fire Department first responders, and was later identified as the 27-year-old Tyler Honeycutt.
Please fill in your e-mail so we can share with you our top stories!