Tiny turns heads with her new short hairdo while showing off tattoos in denim jacket
Tiny, the wife of TIP, surprised her followers with a slideshow that portrayed her rocking her new, short, and black hairdo. The singer also put on full display some of her tattoos.
In the first image, Tiny appeared wearing a blue denim jacket covering a blue blouse that had a deep V-cut. While her black pixie-cut was the highlight of the picture, her wrist and breast tattoos attracted a lot of attention, too. 
For the second image, the singer wore the same clothes but held up her right arm, showing another tattoo. One of the most beautiful aspects of Tiny in the slideshow was her makeup as her dark eyes perfectly matched the color of her hair. 
As soon as the mother-of-six uploaded that slideshow, her followers took to the comment section to share their thoughts. 
"This short hairstyle really looks great on you along with the black hair color," said one commenter.
"Looooooooove the hair, Sis!" pointed out a second follower.
Apart from showing off her new haircut, that slideshow was also a way to shut down the rumors that Bernice Burgos, TIP's former mistress, is still in a relationship with the rapper and that TIP is allegedly "lurking on" Bernice's Instagram account, reported Celebrity Insider.
Tiny and TIP have been in a relationship for a while now, and they have gone through several ups and downs. The couple began dating in 2001 and have had three children together. In 2010, they tied the knot and soon after that, their reality show "T.I. & Tiny: The Family Hustle" began airing.
The couple's youngest daughter, Heiress Diana, is almost three years old, but Tiny's posts on Instagram have proven that the girl is very smart. In one of the clips that the singer uploaded in December 2018, the girl appeared wearing a black and red sweater with her beautiful hair braided. As soon as the video started, a "quiz" began.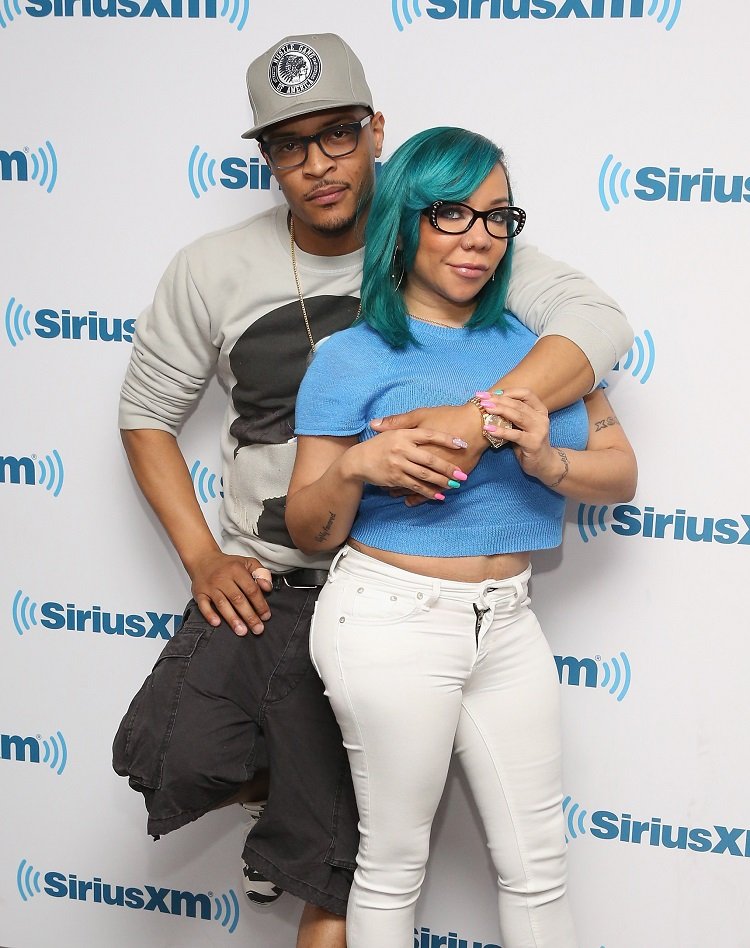 Someone off camera, who was probably Tiny, asked for her favorite color, and Heiress energetically replied, "black!" Then, they questioned what her name was, to what the girl said, "Heiress."
After that, the lady asked for her parents' names, and the girl said "Tameka" and "Tip." Later, Heiress said that she was two years old and that her favorite book was "the baby one." Finally, the young girl said that her favorite holiday was Christmas.
While answering correctly to all questions was impressive, the highlight of the post was that Heiress didn't rush into her replies as she would listen to the inquiry, stop for a while to think about it, and respond in the cutest way.