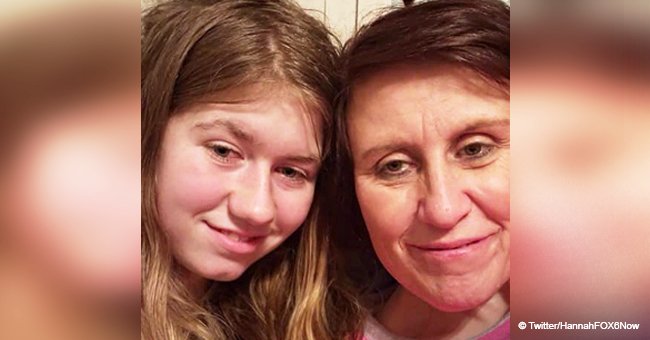 Jayme Closs' family shares details of the girl's first night at home after 88 days missing
13-year-old Jayme Closs was found alive on January 10 after almost three months in captivity, and her family recently shared details of her first night at home.
Jayme's world was turned upside down on October 15 when Jake Patterson, 21, allegedly killed her parents, Denise and James Closs, and abducted her from their Barron, Wisconsin home.
In a Facebook post following her return, Jayme's aunt, Jennifer Smith opened up about how it feels to have her late sister's daughter back home and how the young girl fared on her first night.
"Jayme had a pretty good night sleep," Smith began on the Facebook group "Healing For Jayme Closs," "It was great to know she was next to me all night what a great feeling to have her home."
The excited aunt added:
"As a family we will get through all of the healing process Jayme has. It will be a long road but we are family strong and we love this little girl so much!! We will do anything and everything!! My beloved sister Denise pooh and brother-in-law Jim can rest in peace and I keep assuring them Jayme is safe and we will make sure forever. We all miss them both dearly. Now they know [their] Jayme which was [their] whole world is home with family!! God is good!! Bless you all!!"
Jayme has also been pictured with various family members, and despite her traumatic ordeal, the teenager is still able to muster bright smiles.
"Nutter took a bedraggled Jayme to a neighbor's house where they called 911."
One of her happiest pictures shows her with her dog, Molly, and Smith. Jennifer Halvorson, a close friend of Jayme's aunts, told PEOPLE: "She is obviously thrilled to have her dog. Her dog was everything to her."
Another photo of Jayme showed her smiling with her late mother's brother Steve Naiberg, and in a third, she posed with her cousin, Lyndsey Smith, both girls wrapping their arms around each other.
Halvorson further confirmed that she heard Jayme had a "good night" and that the entire family "finally had a sense of some peace."
Jayme turned up on Thursday, January 10 after she escaped from the house where she was held captive by Patterson and came across Jeanne Nutter who was walking her dog.
Nutter took a bedraggled Jayme to a neighbor's house where they called 911. The teen described her abductor's house and car to the police, and he was caught a few hours later.
The police have praised Jayme for her bravery as Barron County Sheriff Chris Fitzgerald, notes:
"The will of a 13-year-old girl is what broke this case."
Patterson is currently being held in the Barron County Jail and has been charged with two counts of first-degree intentional homicide and one count of kidnapping.
Please fill in your e-mail so we can share with you our top stories!