Rush-hour twerk: two women dance on the roof of a car while traveling down Missouri highway
Two women have gone viral on the internet after they were filmed twerking atop a moving vehicle in St. Louis, Missouri. A police spokesman has also explained why it's not all fun and games.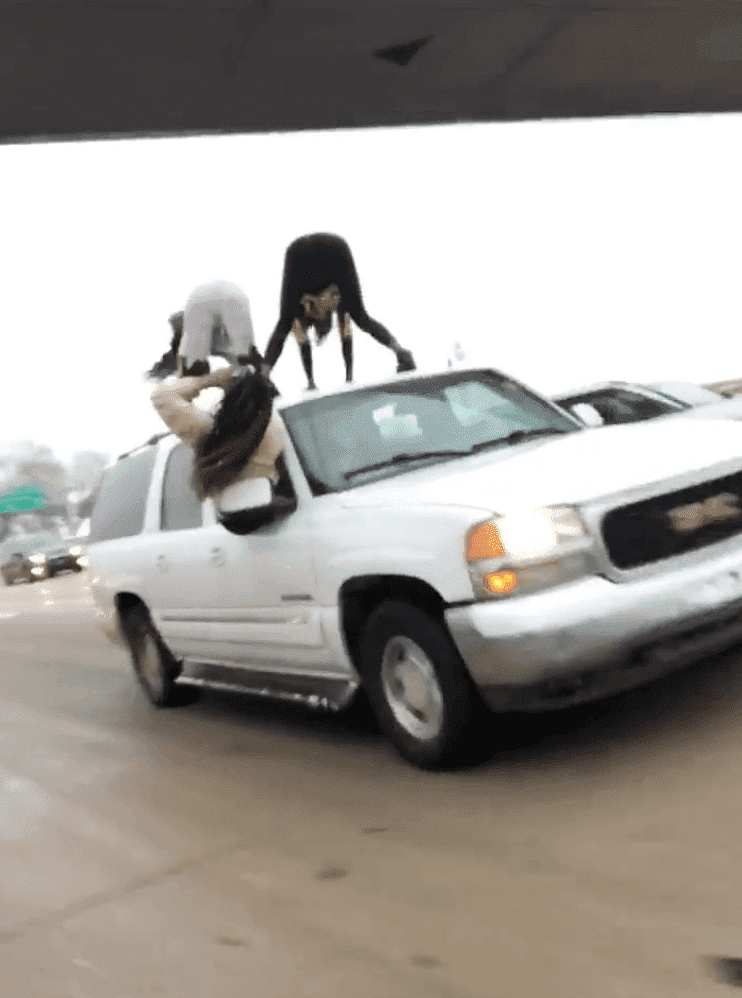 Jackie Friedhoff was on the road on Monday when she came across an unusual sight in the St. Louis rush hour traffic.
A white SUV was driving down I-64 past the St. Louis Science Center, and on top of it were two ladies hanging on to the railings and dancing as though their life depended on it.
The two women shook their backsides and whipped their hair while a third woman, leaning dangerously out of the front passenger door, films them.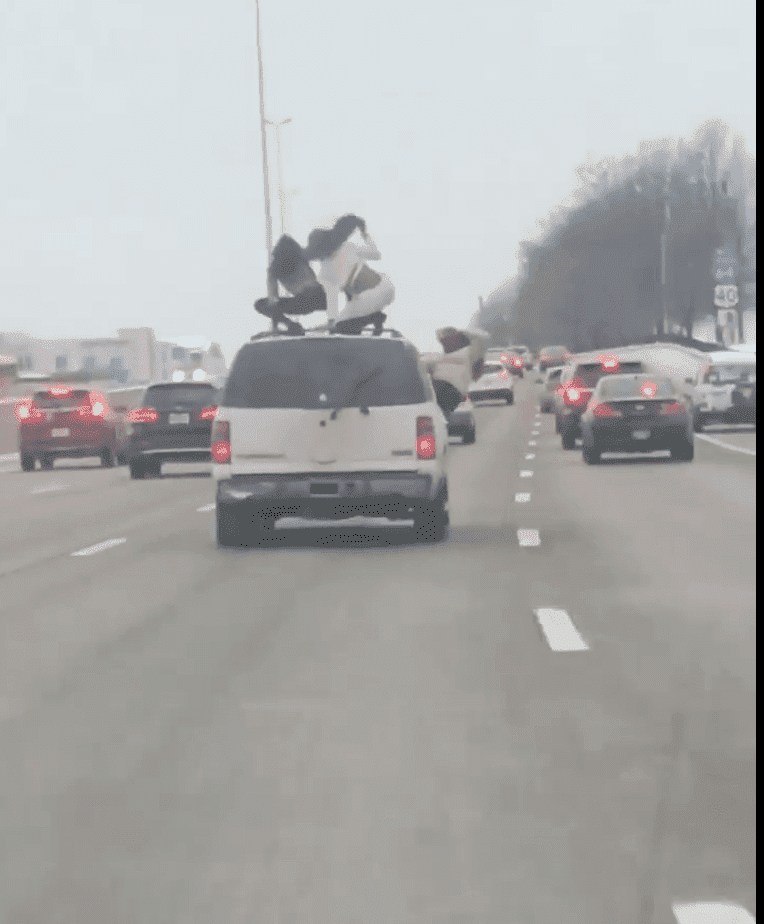 Friedhoff shared the videos of the unidentified women on Facebook and wrote:
"Leaving work today & see this......No comment."
Eventually, the traffic dancers round off their session and climb back into the SUV which is still moving.
KSDK reports that Friedhoff said she didn't call the police because she thought someone in the comment section would identify the ladies in the video.
Video shows women twerking on roof of SUV on Missouri highway https://t.co/kXv0dwGNjk pic.twitter.com/S3bOLTWGx8

— FOX4 News (@fox4kc) January 16, 2019
A St. Louis Police Department spokesperson, however, told the outlet it is necessary always to call the authorities whenever anyone witnesses such incidents.
"They could fall off of the car and cause other drivers to wreck. It's a dangerous situation for themselves and other drivers!" said the spokesperson. "They could fall off and create a fatal accident. We do not encourage anyone to try anything like this ever. You are supposed to be in your car when you drive."
The rep also listed all the violations for which the women could have been cited.
"Both women on top of the SUV could be cited for a traffic violation of riding on the exterior of a vehicle.

The front seat passenger filming the spectacle could be cited for not wearing a seat belt.

The driver could be cited for failing to maintain posted minimum speed but otherwise could not be cited for anything."
Last month, another dance video went viral, but this time in a good way. One commuter stuck in Baltimore traffic decided to entertain everyone with his dance moves and succeeded in putting smiles on the faces of many people.