Michael Strahan offers Clemson Tigers 'a great meal' with lobster after Trump's fast food feast
Michael Strahan volunteers to treat the Clemson Tigers to a meal "that you deserve" after Trump serves them fast food during their White House visit. 
Michael Strahan had the perfect response to President Donald Trump's fast food buffet served to the Clemson football team during their recent White House visit. He would treat the team to a proper meal in New York.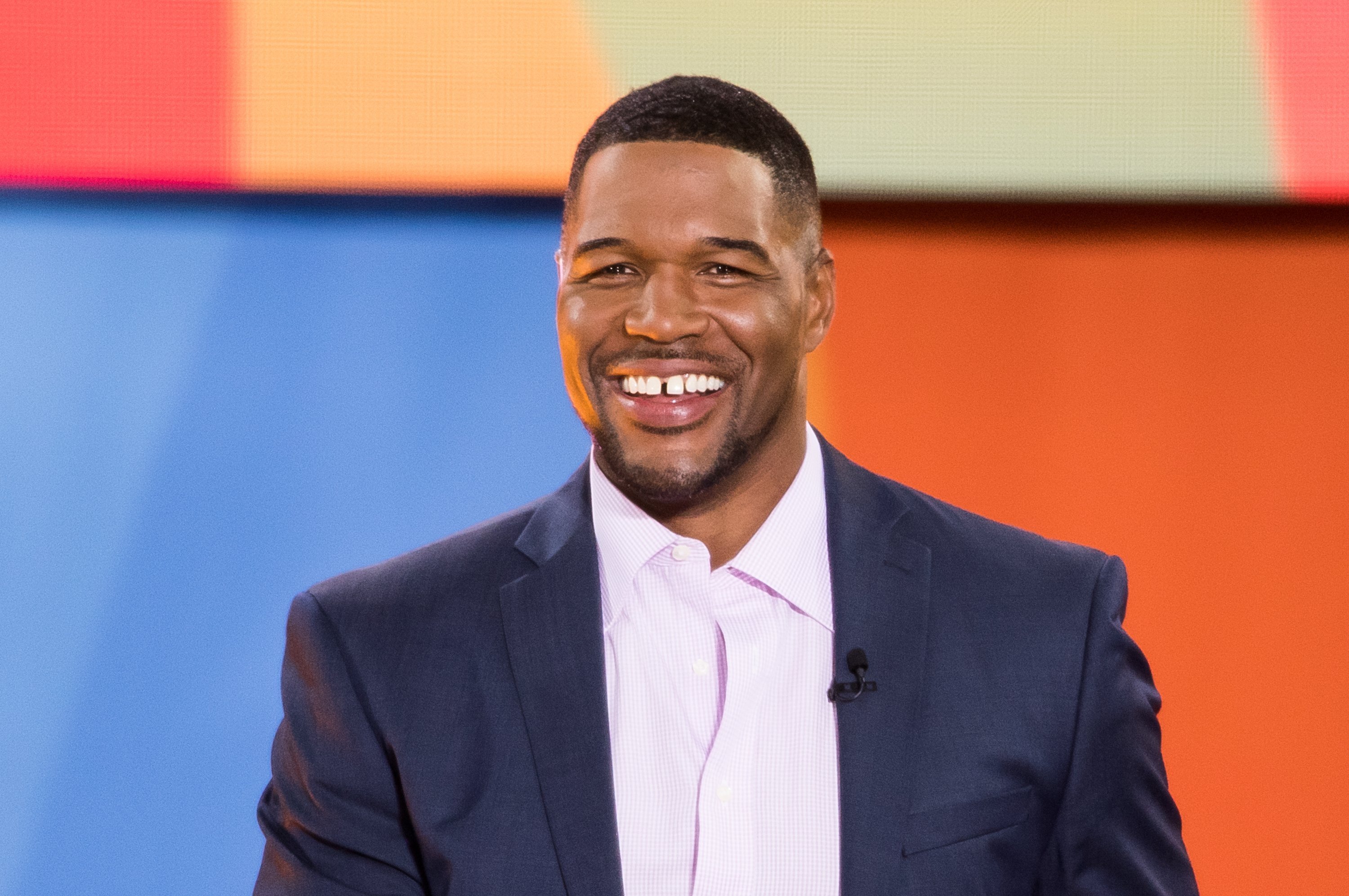 TRUMP SERVES FAST FOOD TO FOOTBALL CHAMPS
Strahan, an NFL Hall of Fame player sympathized with the members of the Clemson University football team who won the national college championship but was treated to a far from a grandiose meal when they were invited to the White House.
Properly dressed in their suits, the players were surprised to be greeted with a banquet of fast food including burgers, French fries, and pizza from McDonald's, Wendy's Burger King, and Domino's. Though the food was served in silver platters, many mocked the president for the spread which he proudly revealed he paid for himself. 
STRAHAN COMPENSATES
On Tuesday, Strahan told his co-hosts on "Good Morning America" that he would make up for the unsatisfactory meal by treating the Clemson team to dinner in New York City. 
"I would like to invite the Clemson Tiger football team here for a great meal." 
"Whoever can make it, we'll hook you up with lobster. Whatever you want, we're going to take care of you. We're going to give you the proper meal that you deserve because that was one great game, a great accomplishment."
At around 18 seconds in you can hear one of the athletes saying.. I thought it was a joke... https://t.co/TKYQIhLWoI

— r2no (@r2no2) January 15, 2019
Strahan added that he too would pay for the meal himself.
"It's out of my pocket, I got you guys, I got it. Out of my pocket … I'll pay for it, no problem… Those guys deserve it, congratulations to Clemson."
ATTENTION @ClemsonFB: @michaelstrahan has a very important announcement for you! Should we expect to see you in Times Square for lobster AND caviar soon?#QTNA #GMADay https://t.co/W1vUNMab63 pic.twitter.com/fwPlNxERyb

— Good Morning America (@GMA) January 15, 2019
QUAVO ALSO EXTENDS AN OFFER
Strahan isn't the only celebrity who offered to treat the Tigers to a meal they deserve. Rapper Quavo also tweeted and invited the champions to his place for some stir fry. He said he wanted to show the president "how champs are supposed to be treated." 
I WANNA SHOW CLEMSON TIGERS AND POTUS HOW CHAMPS ARE SUPPOSED TO BE TREATED
YALL WELCOME TO COME BY THE QC HEADQUARTERS ANYTIME
Dabbin DABO STILL #GODAWGS
The Stir Fry Way!

— QuavoYRN (@QuavoStuntin) January 15, 2019
Looks like the Clemson team will have a lot of meals to partake in the coming days.