2-year-old girl warms hearts as she uses sign language to speak to her deaf father
A two-year-old girl from Sonora, Mexico, took the Internet by storm when a video of her trying to communicate with her father using sign language hit Facebook.
Lupita Padilla, the grandmother of the toddler, shared the clip on her Facebook page. In it, the father appeared sitting on a couch while the girl, whose name was not revealed, was trying to get his attention.
Once she did so, she started moving her little hands and arms in the most adorable way just as if she was using the Mexican Sign Language (LSM in Spanish). The man laughed and even replied to the child.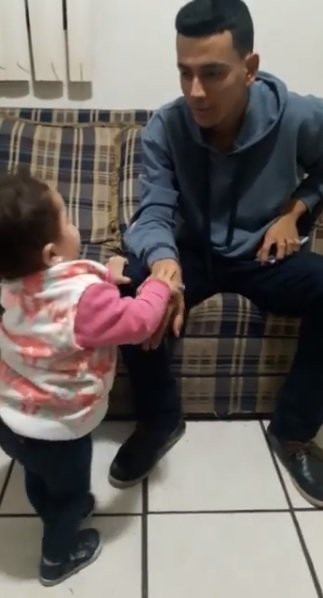 TRYING TO COMMUNICATE WITH HIM
After that, the girl made a few other signs as if she wanted to keep the conversation going. While she was giving her monologue, the father looked up to the person recording the video; his face showed pride and happiness.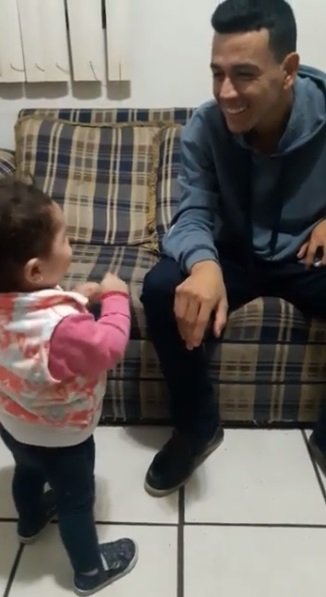 At the end of the clip, the man leaned down to give her smart daughter a kiss and a hug. In the description of the Facebook post, Padilla set clear that the girl in the video was her granddaughter and that she could speak and hear correctly.
Apart from that, the proud grandmother pointed out that the girl's signs didn't mean anything as she is still too young to learn LSM. However, the striking aspect of the clip is that the toddler understands that the only way to communicate with her father is through signs, so she tries her best.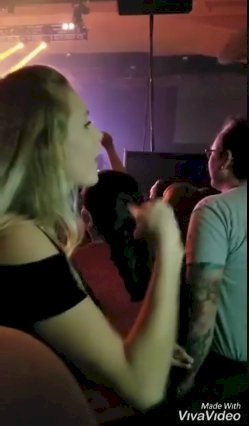 SIGNING THE LYRICS OF A SONG
It is not the first time that a similar situation goes viral. Jules Maria attended a concert of the Canadian rock band Three Days Grace in December 2018, in Edmonton, Canada.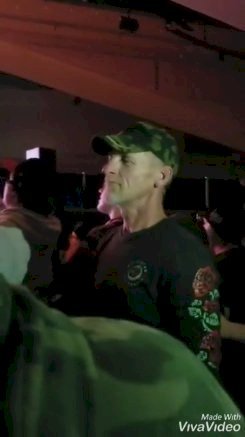 In front of her, she saw a young lady and a grown man who apparently required "a lot of dancing room." Maria admitted that it was somehow annoying at first, but when she noticed what was really happening, her perception changed and started recording the impressive act.
A TRUE FAN
The girl, later identified as 19-year-old Karri, was signing the lyrics of the song the band was playing to her father, 53-year-old Darrin, who is deaf. Soon after the clip went viral, Karri revealed that Darrin is a fan of Three Days Grace.
"He is the one who got me listening to the band. When I saw they were going to be in Edmonton, my dad was the first person I asked to go with me," admitted Karri, who was later praised by several people for helping her father enjoy the concert in such a way.