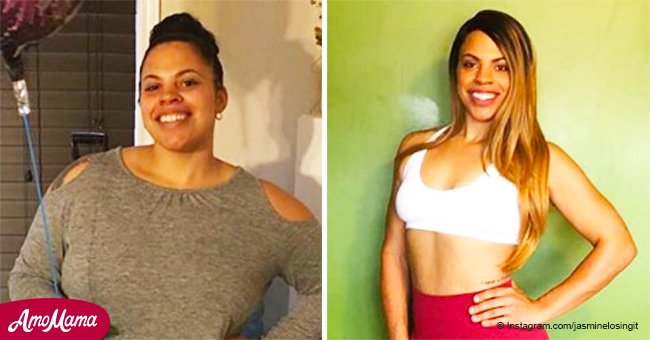 Here's how a couple shed 215 pounds together in just 10 months
In life, one is more likely to succeed if one is supported. One couple used this principle to achieve a combined weight loss of 215 pounds and reached their health goals.
Jeremy Crawley and Jessica Parent, a couple from Nova Scotia, decided to work together to lose excess weight and achieve their body goals.
They started at the beginning of 2018 and in one year lost 215 pounds altogether using the 21 Day Meal Plan, which advocates for healthy weight loss strategies.
Jessica and Jeremy committed to a sugar-free lifestyle and also cut out processed food and take out. They ate more fruits, vegetables, protein, and legumes.
She says that the meal plan gave her more energy and in the first month she lost 17 pounds. Jeremy lost 20 pounds in the first month.
They combined their healthy diet with regular exercise. They first did home workouts until they felt comfortable enough to train at a gym.
Jeremy and Jessica to credit their success to one another. Whenever one of them would feel like giving up the other would motivate them to carry on.
Khloe Kardashian once said that the best revenge is a hot body. One woman from Russia decided to follow through with this principle to get revenge on her cheating husband.
She had just given birth to her second child and weighed 20 stone (280 pounds). She then found out that her husband was having an affair.
They got a divorce, but the betrayal made her reevaluate her lifestyle. She started dieting and exercising, which resulted in her losing half her body weight.
Please fill in your e-mail so we can share with you our top stories!