12-year-old girl dies in snowbank collapse while parents attend a church service
A day of snow-play turned into a tragedy that left an Arlington child dead.
A Chicago couple was praying in church while a short distance away, their 12-year-old daughter died in a tragic accident.
Esther Jung was playing with a 9-year-old girl when the snow fort they had built collapsed on them.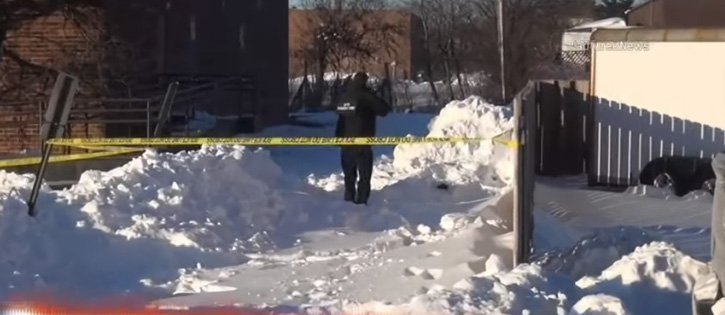 PLAY TURNED DEADLY SERIOUS
Police revealed that the families started looking for the girls an hour later, but by the time they found the girls buried in the snow, Esther was was in cardiac arrest.
The two girls were taken to the hospital, but Esther was pronounced dead. The younger girl was treated for hypothermia, and survived the ordeal.


The reaction on social media to the report of the young girl's death was explosive
POLICE DECLARES DEATH AN ACCIDENT
The Arlington Heights police have declared that there is no wrong-doing involved in Esther's death, and have ruled it an accident. The second child has not been identified, and the families have asked the media to respect their grief.

SOCIAL MEDIA REACTION TO SNOW FORT DEATH
The reaction on social media to the report of the young girl's death was explosive, with many asking how parents can leave such young girls to play unattended on the street.
Esther's friends have posted touching tributes to the 12-year-old on social media, lamenting her death in this senseless accident.
ANOTHER 12-YEAR-OLD DEAD IN A SNOW FORT
A 12-year-old girl who was found dead in her backyard in Regina, Saskatchewan, Canada buried in the snow.
The Police believes she was playing in a snow fort which collapsed on her. The child was transported to the hospital but died of hypothermia, despite treatments.
Daniel Lizée, the principal of the St. Elizabeth School the girl attended has appealed to parents to be vigilant and pointed out the dangers of playing in the snow in extreme weather.
In a related story, a dash cam captured a 2-year-old child falling out of a moving car onto a busy street.