Rare video of Andrea Bocelli singing with his wife in Vegas gives us goosebumps to this day
This rare footage of the legend of opera, Andrea Bocelli, singing with his wife Veronica Berti in Las Vegas still bewitches us after years.
Bocelli, 60, shared the stage with Berti, 35, during a special duet performance of the classic hit "Les Feuilles Mortes" at Lake Las Vegas Resort in December 2005.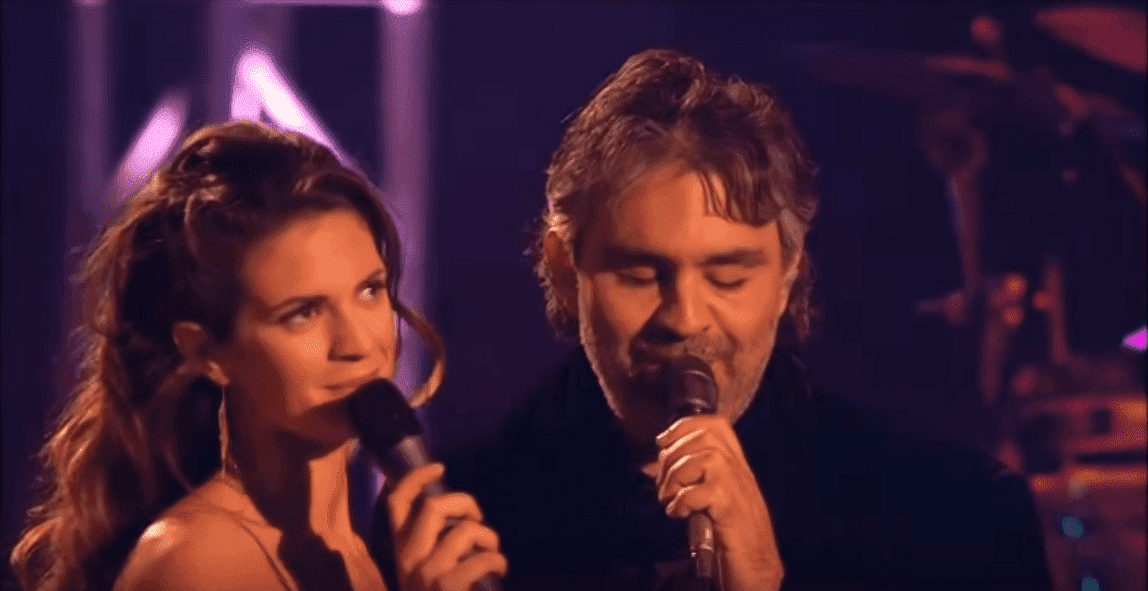 In 2012, the two performed a beautiful rendition of "Qualche Stupido" at an intimate show.
A HEART-WRENCHING PERFORMANCE
Bocelli and Berti, who tied the knot in March 2014, moved the audience to tears. The performance proved exactly how blessed the couple is with regards to singing.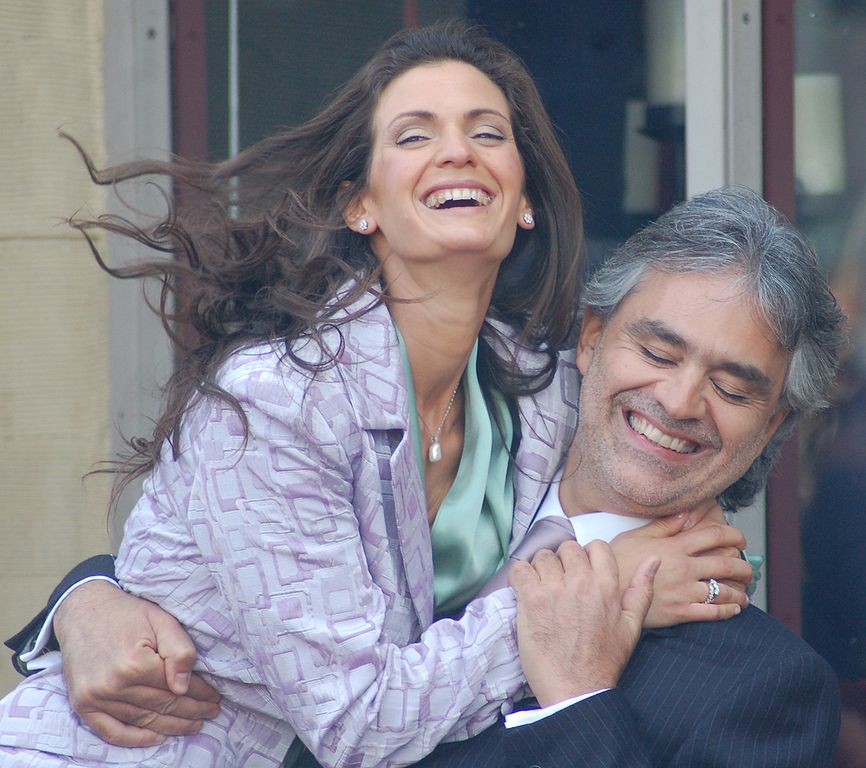 The renowned artist and his wife showed not only talent but also passion, as they entertained the fans during the event.
Watching them sing together gives one a feeling of how much they adored one another. They were rewarded later with a wonderful round of applause.
Music has continuously played an important role in Bocelli and Berti's lives. Singing helps them toughen their bond more and more on a daily basis.
ANOTHER PERFORMANCE
In 2012, the two performed a beautiful rendition of "Qualche Stupido" at an intimate show.
Before calling Bocelli onto the stage, the host explained that they had asked Berti to sing the song with the Italian singer as a demo for his album.
The tune came up so lovely that they chose to recreate the same synergy once more during the event.
From the very first note that Bocelli hit, the audience was enthralled and wholly fascinated into the performance.
The iconic artist singing to his wife was one of the most romantic things the audience experienced.
However, when Berti herself joined in the song and added her own melodious voice into the mix, the atmosphere was completely magical.
The couple seemed deep in love as they sang completely in-tune with one another, hitting all the seemingly impossible notes with ease and fine class.
The performance was emotionally overpowering for many, who were present in the event.
Berti worked as Bocelli's manager. However, things heightened immediately outside of the spotlight, and the pair became friends and then lovers. They share a daughter named Virginia Bocelli.