Beth Chapman shares her first photo after starting chemotherapy, says 'cancer sucks'
Beth Chapman showed how resilient she is as she posted a selfie with the hashtag #itsonlyhair. She recently began chemotherapy treatment. 
The former bounty hunter is keeping hope alive as she continues to battle her throat cancer. She took to Instagram on Tuesday to share the straight-haired look.
In the caption, Beth wrote: 
"#dogwgna history in the making #dogsmostwanted #cancersucks #stayhumblepray #itsonlyhair"
The comment section was, as always, filled with words of love and encouragement from her fans. They sent prayers and well-wishes.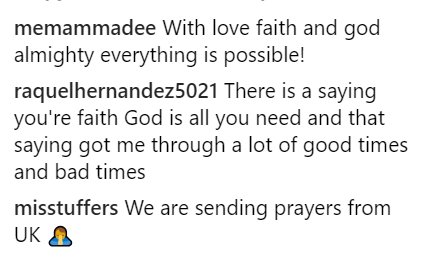 In the photo, Beth sat in a vehicle and looked down into the camera. She had on dark sunglasses. She wore her blond hair in a rarely-seen straightened style. 
Beth, 51, began chemotherapy in December 2018 according to the Daily Mail. Her fans and family have been supporting her since her cancer's return in November. 
Husband Duane "The Dog" Chapman was obliged to return to work to help cover medical treatment for Beth. Hence the reference in Beth's caption - "#dogsmostwanted." 
While Beth's treatment is done in Los Angeles, the recent picture was tagged in Kailua-Kona, Hawaii. The traveling seems to matter little to Beth who has not allowed cancer to hold her back. 
She was first diagnosed back in September 2017. She had surgery and was told the cancer was gone three months later. Unfortunately, emergency surgery in November 2018 showed that the throat cancer had returned.
The success rate of the treatment stands at 50/50 according to E! News. Sadly, the cancer was described as "incurable" and had also reached Beth's lungs.
Regardless, she is pursuing the TV project head on. It is due to air on WGN America sometime this year. In it, Beth and Duane will track down fugitives from the law.
Beth has also attended a few events amid her cancer battle. For instance, she went to her stepson Leland Chapman's birthday party in mid-December last year. 
Beth again shared a picture of her out and about for the occasion. She posed with her family, flaunting her legs in a black fur coat.
The family has been crucial throughout Beth's journey and so far, it appears her husband is doing his job. He is constantly at her side, as he has been since the two started dating in the early '90s. 
The pair actually met back in 1988, when Beth got in trouble and was arrested. Both Beth and Duane say they were enthralled by each other at first sight. 
Beth was the youngest person, at 29, to get a bail license. She did so in order to get to her future man. Her stepdaughter Lyssa beat her record sometime after.
Duane was married four times before he tied the knot with Beth, 16 years into dating. Beth was married once prior to her saying "I do" to Duane. We pray that they are able to share many more years in the future.