Sanders says WH won't listen to Ocasio-Cortez on many things, including doomsday predictions
White House press secretary said the best way to deal with freshman congresswoman, Ocasio-Cortez, is to ignore what she says and will listen to "a much, much higher authority" about doomsday predictions and climate change.
On Tuesday night press secretary, Sarah Huckabee Sanders spoke with Fox News' Sean Hannity, where he asked her to respond to a statement made by Ocasio-Cortez. Sarah minced no words with her response as she said:
"I don't think we're going to listen to her on much of anything — particularly not on matters we're gonna leave in the hands of a much, much higher authority — and certainly, not listen to the freshman congresswoman on when the world may end."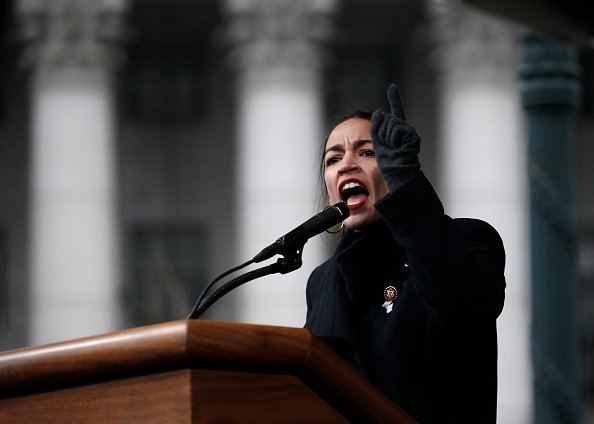 The statement made by Ocasio-Cortez that provoked Sarah's strong response happened during an event commemorating Martin Luther King Day on Monday. During her speech, Ocasio-Cortez likened climate change to "our World War II and said:
"Millennials and Gen Z, all these folks that will come after us, are looking up and we're like: 'The world is gonna end in 12 years if we don't address climate change and your biggest issue is, how are we gonna pay for it?'"
Ocasio-Cortez's statement correlates with a report issued by the United Nations Intergovernmental Panel on Climate Change last year. The report concluded avoiding global food shortages, droughts and floods require an unprecedented transformation of energy usage by the year 2030.
President Trump made his thoughts on climate change clear in the past and withdrew the US from the Paris Climate Agreement in 2017. On Sunday as the country experienced icy temperatures, President Trump took to Twitter to mock climate change:
Earlier in January, President Trump nominated Andrew Wheeler, a former lobbyist for energy and coal interests, to spearhead the Environmental Protection Agency on a permanent basis.
Under Wheeler's command, the EPA replaced the Clean Power Plan with more relaxed carbon emissions rules for currently operating power plants and did away with vehicle emission standards.
On Tuesday, the actor and former speechwriter for President Nixon gave his opinion on Ocasio-Cortez and the policies.  Ben Stein went as far a comparing her values with that of Adolf Hitler.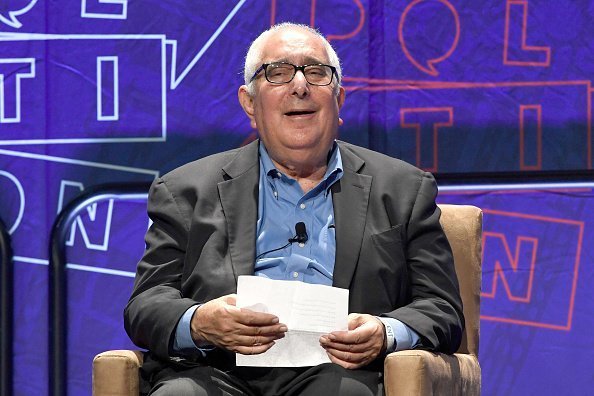 The congresswoman made news for advocating a 'Green New Deal' to tackle climate change and higher marginal tax rates of up to 70% on earnings past $10 million in income per year. Ben Stein claimed her socialist politics would lead to genocide and dictatorship, and added:
"We have a society in which there are an awful lot of people who have no idea that Stalin, Hitler, Mao Tse-Tung all came to power promising the same kinds of things that Ms. Ocasio-Cortez is promising. And it led to mass murder; it led to dictatorship, it led to genocide. These promises are old promises, and they invariably lead to bad things."
In Stein's opinion, the current system work and "allows people to make something of themselves instead of oppressing other people."
Recently Whoopi Goldberg also chimed in with some advice for Ocasio-Cortez. The congresswoman made history last week when she officially became the youngest woman ever in Congress at the age of 29. She rustles feathers as far as she goes, as Whoopi advised the newly appointed Congresswoman on the 'The View' on January 7:
"You just got there, and I know you have lots of good ideas, but I would encourage you to sit still for a minute and learn the job. Because there are people in that party who have been working their tails off for that country and you can learn some stuff from them."