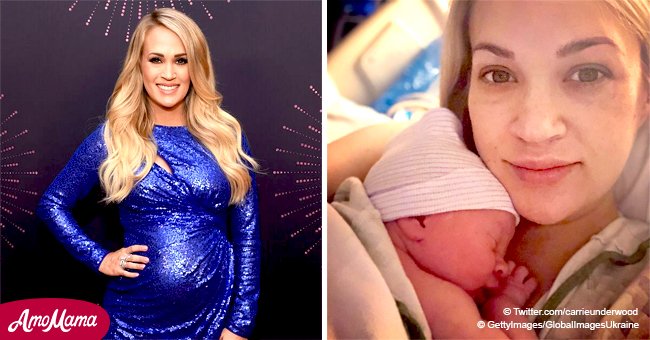 Carrie Underwood gives birth, welcomes second baby

The 35-year-old country singer and songwriter, Carrie Underwood, gave birth to her second child, a boy.
The announcement was made less than an hour ago when the star shared the first images of baby Jacob Bryan Fisher on Instagram.
She confirmed that she and husband Mike Fisher welcomed the young tot on Monday morning, and said they are grateful to God.
Underwood explained: "His mom, dad, and big brother couldn't be happier for God to trust them with taking care of this little miracle!"
She added that their "hearts are full and our eyes are tired," but their lives were forever changed by Jacob's arrival. "Life is good," Underwood concluded.
Underwood and the 38-year-old Fisher, a former Nashville Predators player, tied the knot eight years ago and also share 3-year-old son Isaiah.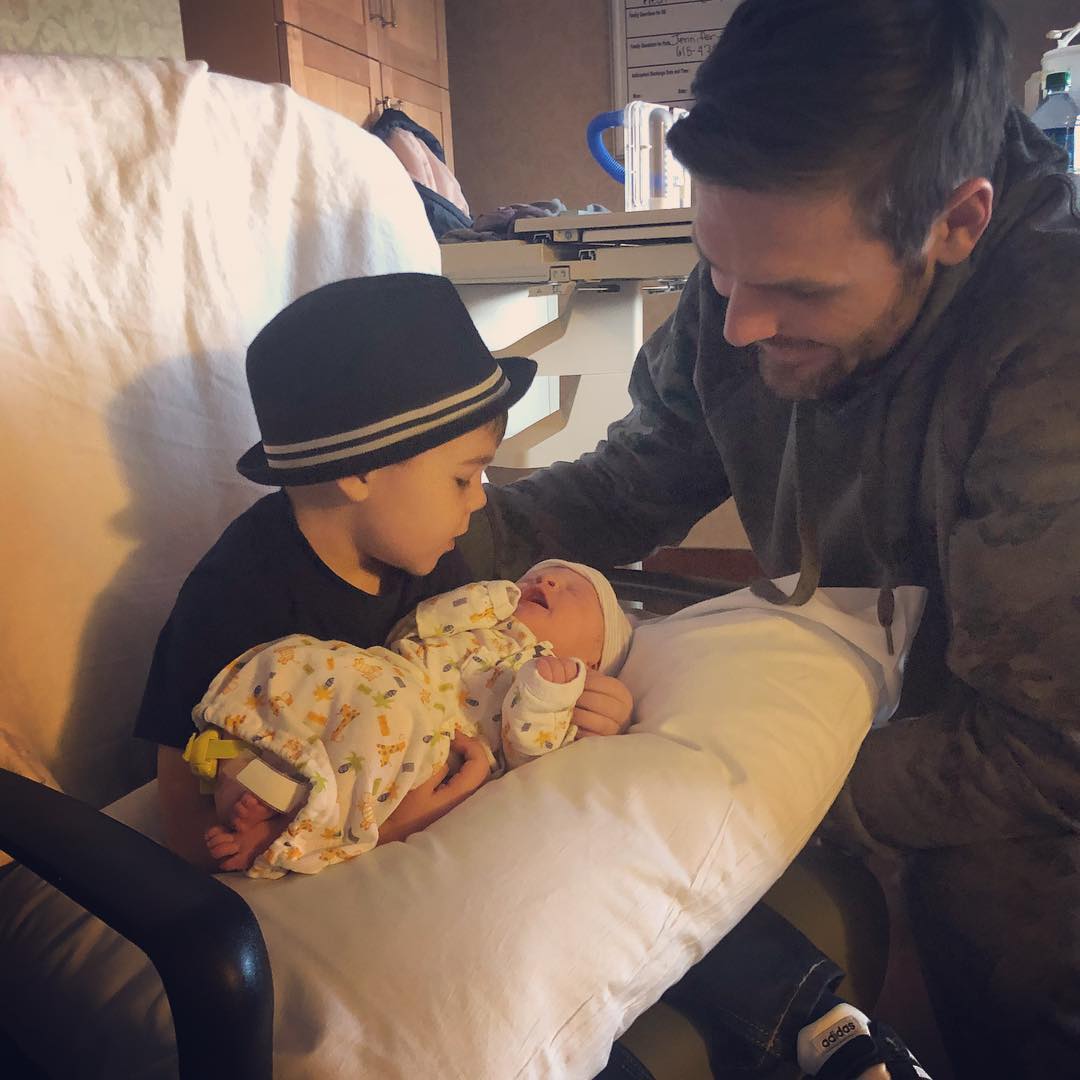 Isaiah, 3, meets his baby brother. Photo credit: Instagram/@carrieunderwood
Their second pregnancy was announced back in August, with the star doing the big reveal on Instagram under bright pink balloons.
In the first slide out of three, Underwood discussed her "Cry Pretty 360 Tour." The first video clip of the three-slide post contained details about the tour and merchandise.
In the second clip, Underwood explained that the tour is scheduled for 2019 because she and husband Mike Fisher are "excited to be adding another little fish to our pond."
At the time, fans were speculating that the couple was expecting a baby girl. Apart from the pink balloons, Underwood also sat in front of a pastel pink curtains.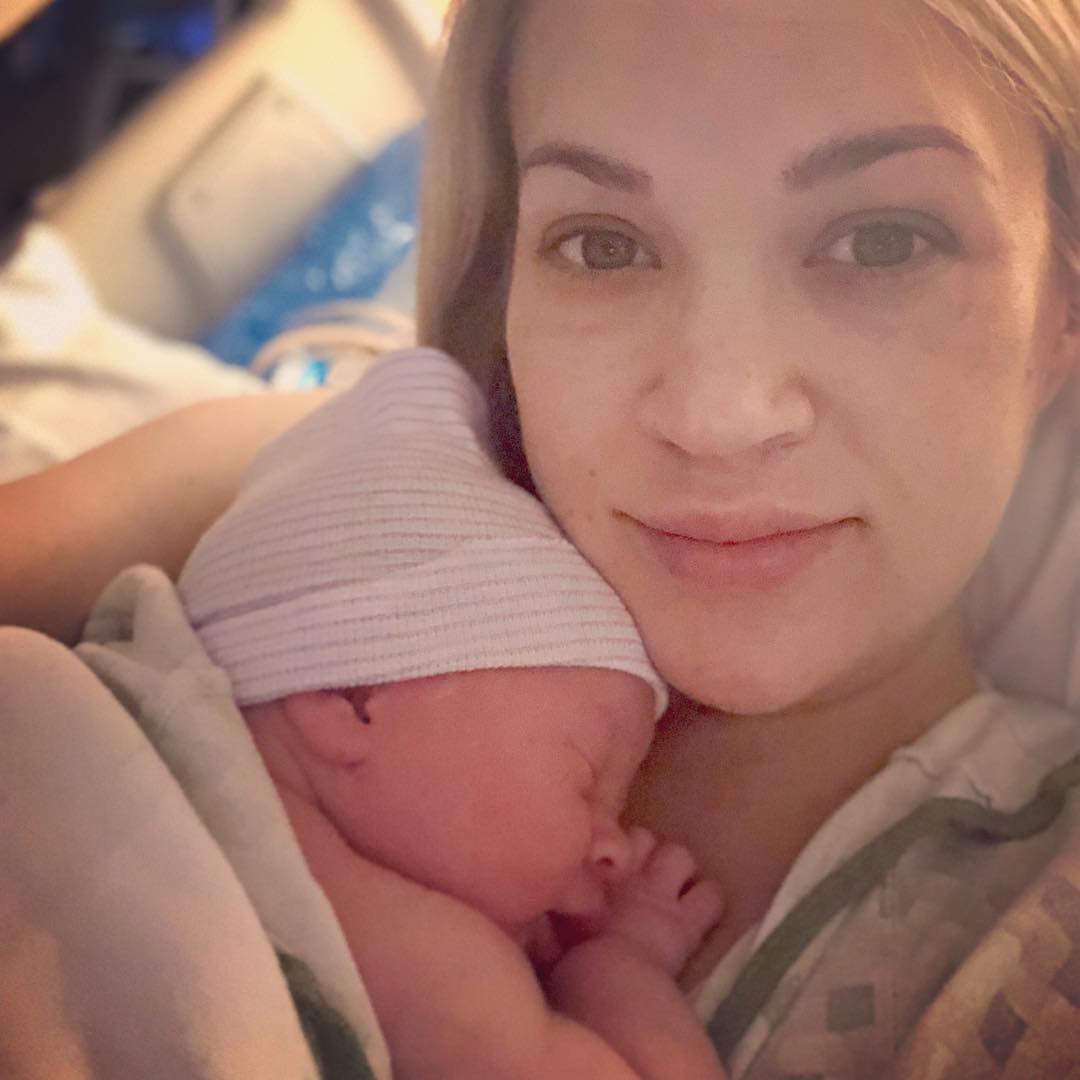 Proud mother, Carrie Underwood, shares first photos of newborn Jacob Bryan Fisher. Photo credit: Instagram/@carrieunderwood
However, three months later the star confirmed that they were indeed expecting a baby boy. She said at the time:
""Willie! It's a Willie!"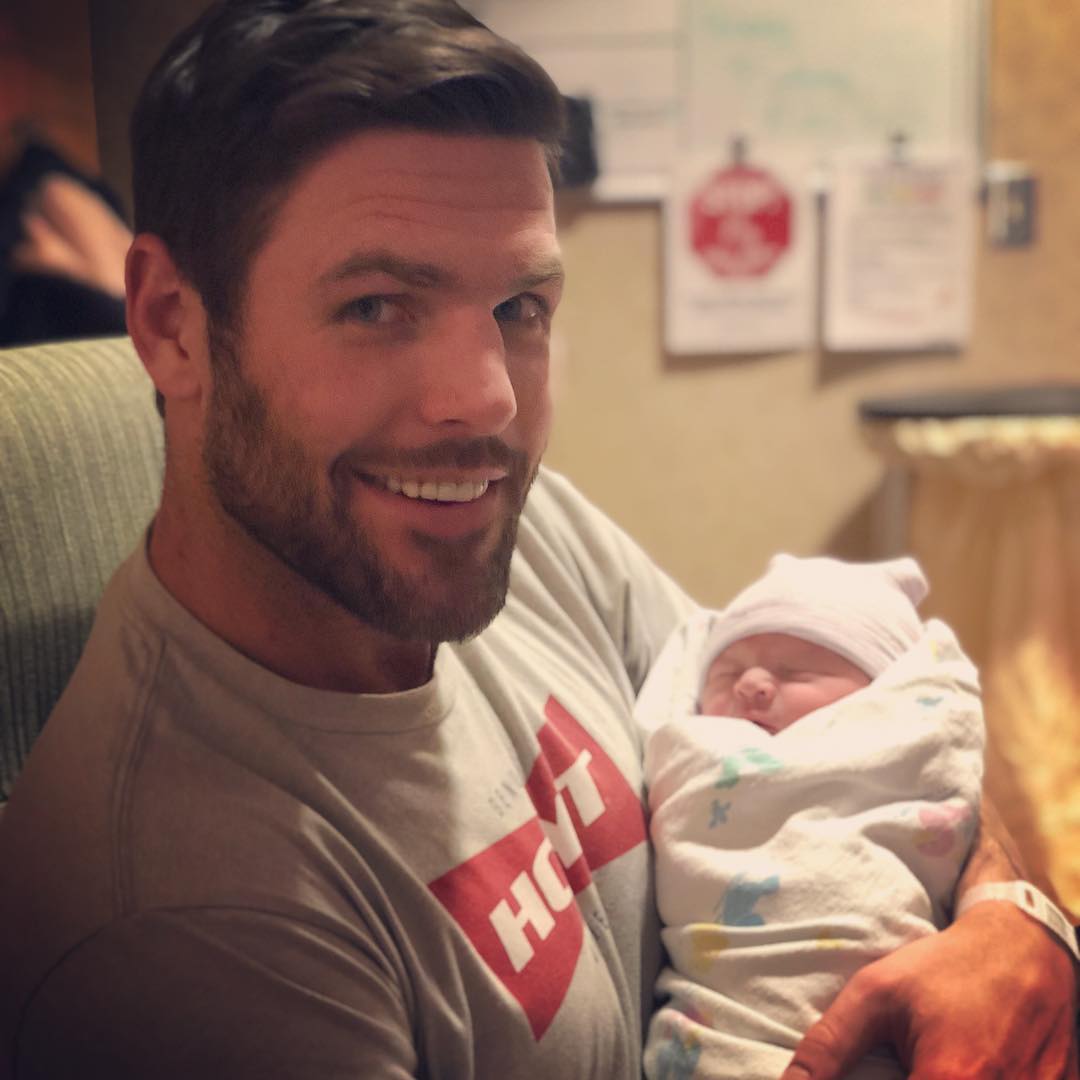 Proud father-of-two Mike Fisher introduces baby Jacob to the world. Photo credit: Instagram/@carrieunderwood
In an exclusive interview with Entertainment Tonight Online, Underwood said she enjoyed every second of her pregnancy, but it's harder the second time around.
It was especially harder on her body, and joked: "I'm squeezing myself into whatever dresses I can squeeze myself into."
The star also revealed back in September that she had three miscarriages during the past two years. She fell pregnant twice but said it "didn't work out."
Please fill in your e-mail so we can share with you our top stories!