Paramedics summoned to help Bob Barker after 'nasty fall' just months since he was hospitalized
Legendary game show host Bob Barker is recovering from yet another fall in his Hollywood home.
Friends and fans of Bob Barker have expressed their concern after the legendary game show host was reported to have taken yet another fall a week ago at his Hollywood home.
The "Price Is Right" host was attended by Los Angeles Fire Department paramedics on January 12, 2019, and given first aid on the scene.
BARKER WAS HOSPITALIZED IN OCTOBER
It is feared the beloved host, who is now 95, is becoming frail. Barker was hospitalized on October 22, 2018, at Cedars-Sinai Medical Center.
He had been complaining of severe back pain since October 9, when he was seen by emergency personnel at his home after a fall at home.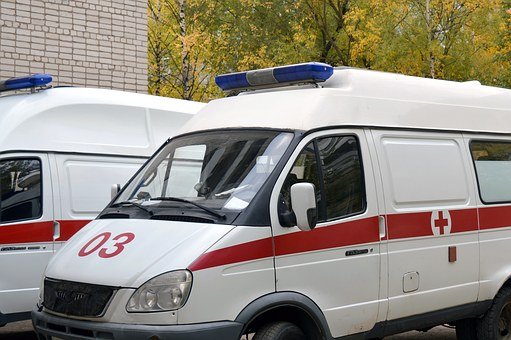 In recent years, Barker has been involved in a series of minor accidents that have taken a toll on the nonagenarian.
BARKER IS HOME AND DOING WELL
A spokesperson for the game show host has reassured fans that Barker is at home resting, and will not be hospitalized. He will, however, be undergoing physiotherapy to strengthen his back.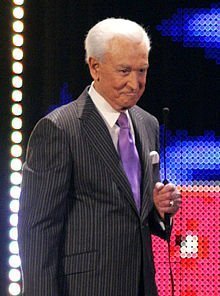 BARKER IS HOME AND DOING WELL
Going forward, Barker plans to continue to strengthen his back to help with the injury he suffered in October, the rep continues.
Barker was previously hospitalized on Oct. 22, when he was taken to Cedars-Sinai Medical Center for back pain. Prior to that, Barker was visited by emergency personnel at his home on Oct. 9, where his complaints of back pain first began.
A SPATE OF ACCIDENTS
In recent years, Barker has been involved in a series of minor accidents that have taken a toll on the nonagenarian. In 2015, he slipped on the sidewalk and fell injuring his knee, and cutting his head. He was attended to at the ER and required stitches for his head injury.
In 2017, he once again fell and hit his head in his bathroom at his Los Angeles home. He was observed at the hospital but was released with a clean bill of health.
Love that legendary TV host Bob Barker speaks up for orcas and other dolphins. Marine parks like #SeaWorld are NO place for sensitive, intelligent, emotional animals ❤️ Wishing him a very happy birthday today! pic.twitter.com/a3PfsWZsp9

— PETA (@peta) December 12, 2018
AGE TAKES ITS TOLL ON BOB BARKER
Fans of the dynamic Bob Barker are saddened to see his advancing age take its toll on his health.
Barker's manager, William Prappas, revealed in October 2018 that the star is still suffering from the repercussion of a severe back injury he contracted in a fall in 2017.
Barker will be continuing with physical therapy to strengthen his back and mitigate his pain but is described as being in good spirits. Other than his back problems, doctors have found him to be in good general health.
In a related story, Bob Barker celebrated his 95th birthday with a cake from 'The Price is Right' team.