Daring rescue: Police officers help teenager and colleague who fell into a frozen lake
A 17-year-old boy was rescued from a frozen pond after he fell into a frozen pond while hiking with his 11-year-old brother in Toledo, Ohio. 
The dramatic rescue shows three brave fire services officer attempt to rescue the boy from the treacherously frozen pond.
There is an old saying: "No ice is safe ice." It proved to be true as the rescue workers struggled to get the boy back to safety.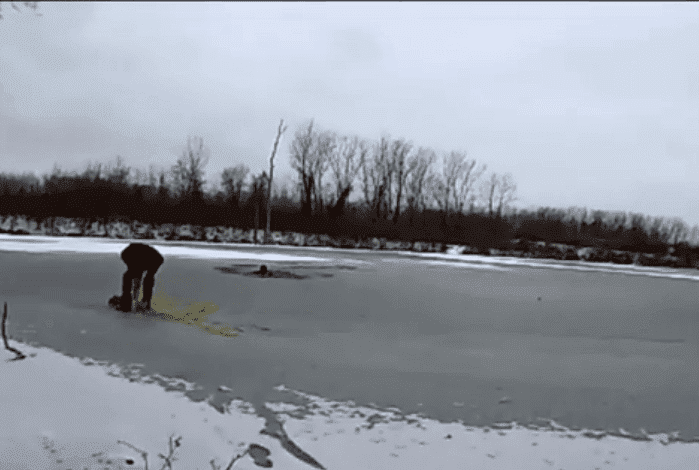 They had to negotiate the dangerous situation, all the while knowing the risk of hypothermia that the stranged teenager faced. 
In the viral video, the boy can be seen treading water in the frozen pond as the officers assess the situation and decide on the best course of action.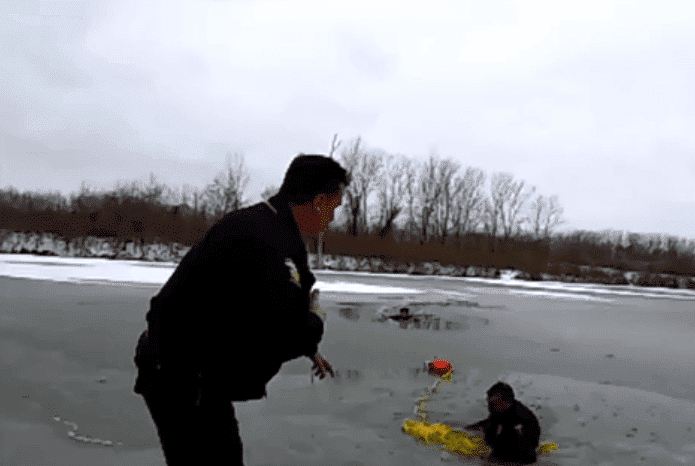 The first officer, Brian O'Connell, tries to throw a floatation device attached to a rope toward the boys. The fire services officers were concerned the teens were in imminent danger.
As O'Connell is moving toward the boys, the officer recording the video notices the ice is cracking. He then throws the floatation device.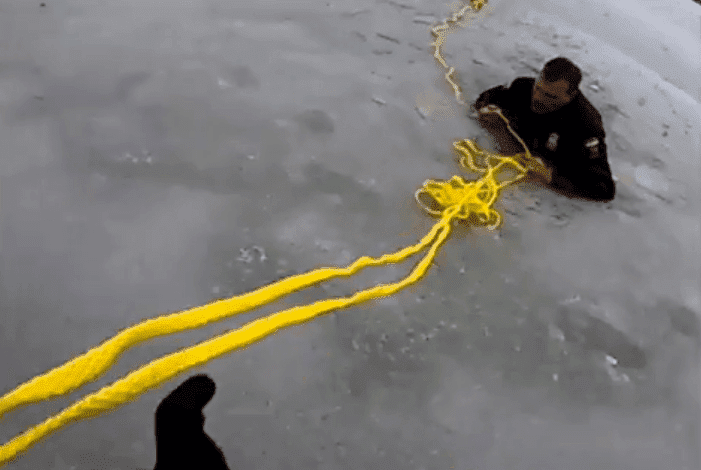 While the camera is pointed away, a crack and splash is clearly heard. O'Connell fell into the water, and a third officer appears to assist. 
He suffers from shock due to the cold water and shouts: "Get me out of here!" The officers try to pull O'Connell from the pond but the ice cracks further.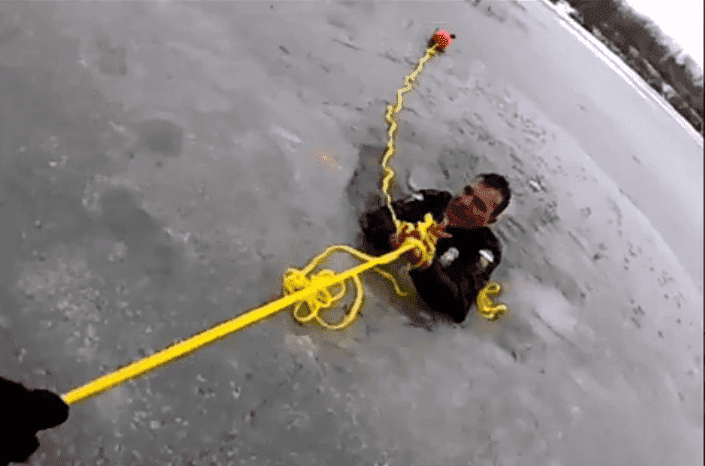 The officer recording the video then also falls into the frozen pond. Thankfully, they are pulled back to safety soon after. 
O'Connell apparently was completely submerged, and the other two officers, Gary Bunting, and Thomas Killen were up to their chests in the water of the pond.
The video can be viewed on Toledo Blade. Please note, it contains some obscenities. 
#IFD crews bring two hikers to safety after they say they fell into the water & spent 30 frigid minutes on this Buck Creek pile of logs @IndyParksandRec Southeastway Park. Thankfully both uninjured. #NoIceIsSafeIce pic.twitter.com/fsl4yhSHuy

— Indianapolis Fire Department 🚒 (@IFD_NEWS) January 21, 2019
In a similar incident, two teenagers from Indiana were rescued from a frozen river after their log-hopping adventure took a disastrous turn. 
Fire officials rushed to their aid, but it took more than 30 minutes to pull them from the icy river. Thankfully, both were uninjured.