Prince William once wowed the crowd singing 'Livin' on a Prayer' with Bon Jovi.
Future King of England sings just like a nightingale; Prince William showcases his singing talents in a YouTube video.
This video is not a recent one, it shows Bon Jovi at the Winter Whites Gala Charity Ball in Kensington Palace in 2013, performing his hit song Livin' On A Prayer while the audience sang along. The recording shows Taylor Swift and a young Prince William joining Jovi on stage as they sang along as well.
This video was posted online a few days ago, and it is bringing back some nostalgic feelings for the fans of the Royal Family.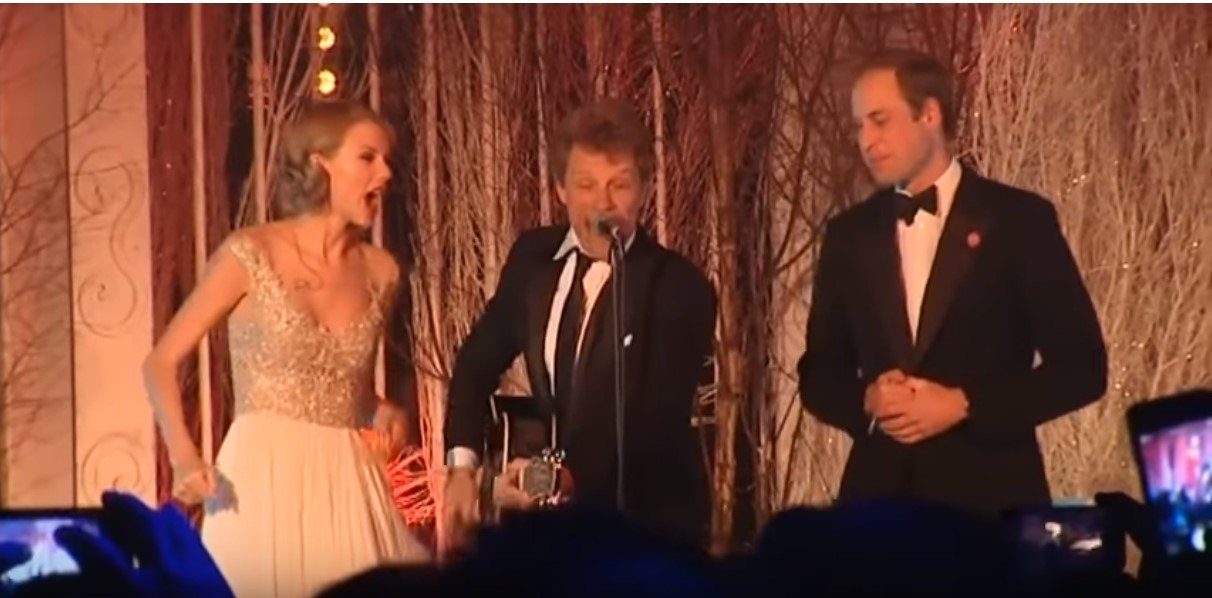 The Duke of Cambridge was not the least intimidated by the presence of the two mega pop stars he was singing alongside, although he had a shaky start he eased into the chorus and wrapped the song up to the delight of the clapping audience.
Prince William has so many talents that we are trying to keep up. He's an outstanding Pilot; he plays soccer well, skiing.
In a recent interview, he admitted he beats his younger brother, Prince Harry in arm wrestling and let's not forget his good looks, that is for sure a talent.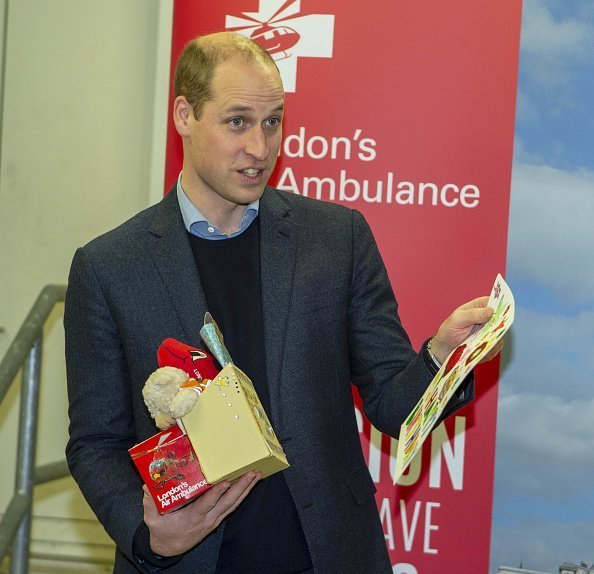 The future King may beat Harry in arm wrestling, but in the looks department, it seems Harry takes the trophy according to a Greek Golden Ratio, a mathematical process used by the Greeks to determine facial beauty.
Leonardo Da Vinci used this method to find the perfect measurement for the human male body. The Greeks used the measurements of the hairline, point between the eyes, the tip of the nose and the jawline structure.
When experts measured both Princes faces, Prince Harry scored 63 percent while his elder brother came close to him with a 59 percent, still a win though.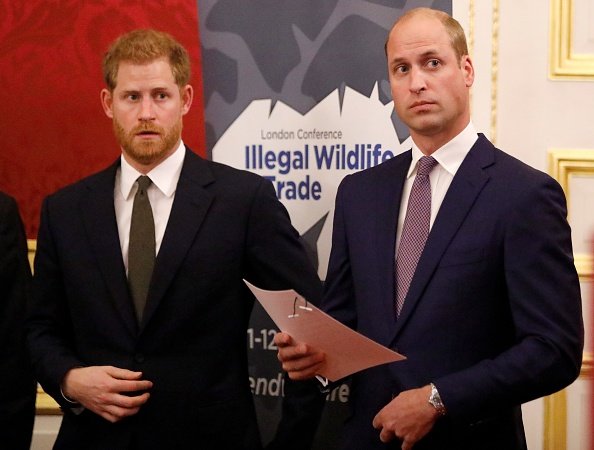 The margin was much closer for the women, Meghan Markle won the title of most beautiful royal according to the same Greek mathematical measurement; she won with 87.4 percent, and Kate Middleton had 86.8 percent, coming second.
The experts said, "Using the facial mappings,  Harry has a stronger chin and jawline than William so scores higher in that aspect." 
Maths or not, we all know how handsome William is, and his other talents would make up for the 4 percent.
Royal fans are excited about the video of the singing Prince; it is a beautiful thing to know that he packs a lot of talents and is not hesitant to give beautiful moments to his fans.