'Our Daughter Willow': Dad and Step-Dad Became Friends for the Sake of Their Daughter
Two fathers put their macho feelings aside and became friends, for their daughter's sake. 
The photo that took the world by storm was shared earlier this week on Facebook, where it received more than 231,000 reactions, 20,000 shares, and 18,000 comments. 
It shows the two fathers kissing their daughter, whom they lovingly refer to as "our Princess Willow." And no, they aren't a same-sex couple. 
The dads explain: "The guy to the left is myself (Daddy, Daddy Dylan or Bonus Dad), in the middle is of course our Princess Willow and the guy to the right is David (Daddy, Daddy David or biological Dad)." 
They added that David is Sarah's ex-husband while Dylan is her current fiance. Dylan said he didn't just gain a daughter when he met Sarah; he gained a brother and a friend, too. 
The two men could have easily butted heads. David could have been jealous of the new man in Sarah's life while Dylan could have resented David. 
A UNITED FRONT
Yet, they put their differences aside and allowed Willow's love to bring the family together. Why? The answer is simple, according to Dylan: 
"When we care more about our children than the way society has taught us to be towards (ex's/baby mommas/daddy's) then walls will fall, life will be free of hatred and remorse, and our children will conquer the foolish "norms" that media has shoved in our faces." 
Dylan has no qualms with David staying over at their house when he visits Willow, because "family is always welcome."
Even though he's "the new man" in Sarah's live, Dylan is not jealous of David and said the father of his fiance's daughter is "not an outsider."
"He is and will always be a part of my life for the simple fact that we share the same daughter! Of course not a single moment would be like this without Sarah and her kind and generous heart!"
To show what a good friend he is, Dylan informed everyone reading that "David is SINGLE." He concluded: 
"Willow Grace you are loved by so many people in this world and your Daddies love you! This was taken before a daddy-daughter dance. David took her this year. This was an impromptu photo opp. This is real and this is us."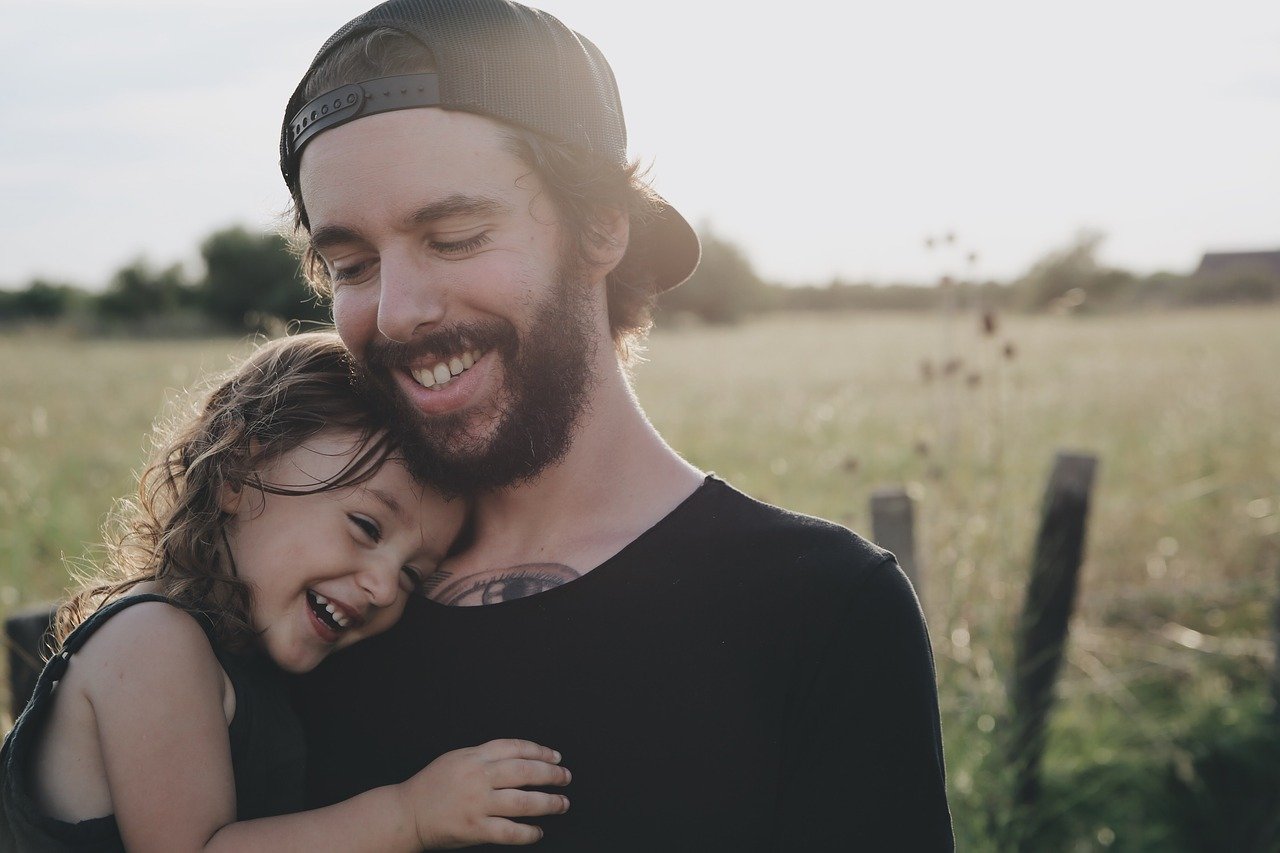 AN ADJUSTMENT
It's always an adjustment when a couple breaks up and date other people. It's wise to remember that yes, your life will change. Prepare for it. 
Regardless of the unpleasantness, the children still need both their parents and they should be your priority. Even if you don't understand the bond a child shares with their parent, respect it. 
The word "step" in stepdad is just that – a word. You will love your partner's children as much as your own biological children.