Father and Son Hunting Duo Jailed for Slaughtering Hibernating Mom Bear and Her Cubs
 An Alaskan man and his son were sentenced to jail time for killing a bear and her cubs.
Two men from Wasilla Alaska have been sentenced to several months in prisons and ordered to pay hefty fines for their part in the illegal killing of a black bear sow and its two newborn cubs.
Andrew Renner, 41, and Owen Renner, 18, were captured on camera performing the dastardly deed, and ended up pleading guilty to several charges.
A father and son have been caught on video killing a black bear and her cubs in Alaska, police say https://t.co/jz0OwTzvI9

— TIME (@TIME) August 9, 2018
"What we saw is that there were two bear cubs that were completely defenseless and were shot at point-blank range."
Assistant Attorney General Aaron Peterson
CRUEL KILLING CAUGHT ON CAMERA
The Renners were hunting on Esther Island in Prince William Sound when they came across the sleeping black bear.
Owen shouldered his rifle and shot the hibernating animal twice, whereupon the two cubs started voicing their distress. At that point, Andrew stepped forward and killed the two cubs. Unfortunately for the poachers, every second of their crime was being recorded.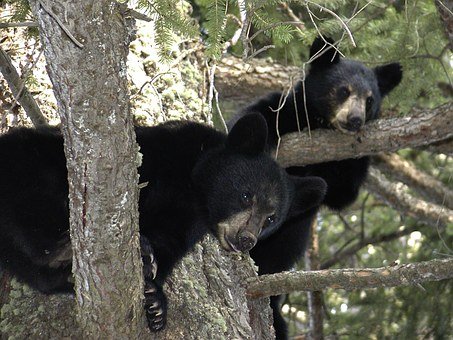 Faced with the evidence provided by the camera, the Renners pleaded guilty.
HIDING THEIR CRIME FROM AUTHORITIES
The Renners butchered the bear sow and packed its meat in game bags, returning later to fetch the bodies of the two cubs.
Andrew then took the bear to the Alaska Department of Fish and Game in Palmer, declaring that he'd killed it near Prince William Sound, failing to mention that he had killed it illegally while denning.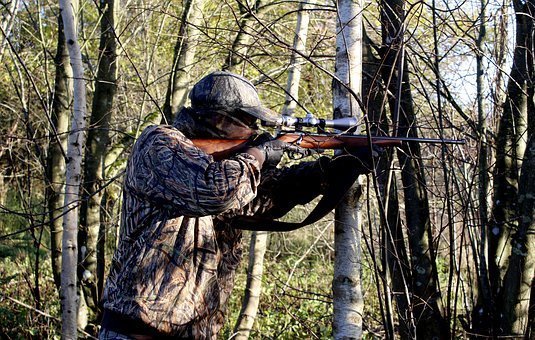 THE SLAUGHTERED BEAR WORE A TRACKING COLLAR
The bear the Renners had killed was part of a wildlife study by the Alaska Department of Fish and Game and the U.S. Forest Service and wore a tracking collar.
A motion-activated game camera had been placed at the den to record the details of the small bear family, and instead captured the harrowing details of their death at the hands of the Renners.
VIDEO EVIDENCE FORCED MEN TO PLEAD GUILTY
Faced with the evidence provided by the camera, the Renners pleaded guilty. Andrew was convicted of eight counts related to the illegal killing and transporting of the bears, the falsification of the sealing certificate, and one count of contributing to the delinquency of a minor since Owen was just 17 when the crime occurred.
Andrew will spend three months in prison, pay a $9,000 fine, and has had a 22-foot Sea Sports ocean boat and trailer, a 2012 GMC Sierra pickup, two rifles, two handguns, two iPhones and two sets of backcountry skis confiscated as part of his punishment. 
Owen was sentenced to 30 days of suspended jail time and will be performing community service, and will have to take a hunter safety course. 
A mother and her 10-month-old daughter were mauled to death by a grizzly bear in the Yukon. A friend describes Valerie Theoret as being "so full of love and amazing," who was happy to be a new mom. More here: https://t.co/OjbwrPposb pic.twitter.com/XLsjebIGQJ

— Angela Jung 鄭穎君 (@AngelaJungCTV) November 28, 2018
MOTHER AND BABY KILLED BY A GRIZZLY
In Yukon, Canada a mother and baby were killed by a rampaging grizzly on November 28, 2018.
Valerie Theoret was on maternity leave and had spent the last three months at the family's Einarson Lake cabin with her baby, Adele Roesholt.
Valerie's companion, Gjermund Roesholt. returned to the cabin after checking on the family's trapline and was attacked by a grizzly bear a scant 100 meters from the cabin.
Roesholt shot and killed the bear, but when he approached the cabin he found that the animal had killed Valerie and the 10-month-old baby.
In a related story, two bears forced to live in a flooded cage for 10 years were finally rescued.