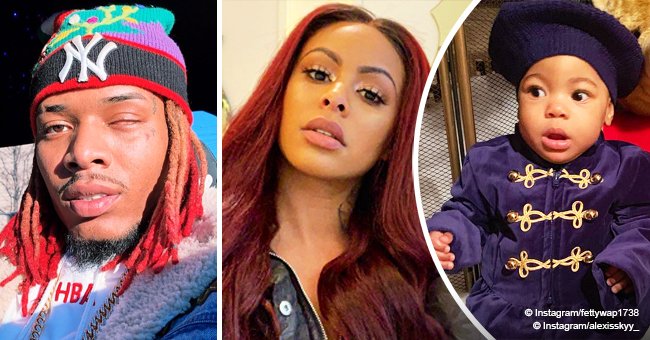 Fetty Wap and Alexis Skyy's 1-year-old daughter undergoes emergency surgery
Alaiya, the daughter of 27-year-old rapper Fetty Wap and 24-year-old TV personality Alexis Skyy, had to undergo emergency brain surgery.
Unfortunately, the girl was born three months before her due date. As TMZ reported, Alaiya got into the operating room to repair a malfunctioning implant in her brain that helps drain blood and fluids.
When Alaiya was born, doctors learned that she suffered from Hydrocephalus, a condition that causes bleeding and fluid in the brain, so the implant is crucial for the girl, who weighed just one pound when she was born.
GETTING THE SURGERY
Alexis realized that something was wrong when Alaiya was excessively vomiting during a flight from Atlanta to NY. At that point, she rushed to the hospital where doctors identified the problem and began the operation.
TMZ finally reported that the girl's surgery went well and that she was recovering. Even though Fetty Wap and Alexis are no longer in a relationship, they got together at the hospital during the recovery process.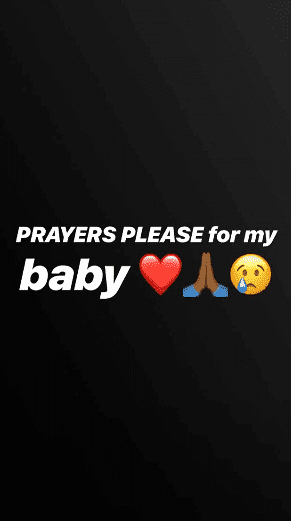 Alexis Skyy asking her followers for prayers | Source: Instagram Stories/Alexis Skyy
ASKING FOR PRAYERS
While Alaiya was undergoing the surgery, she took to her Instagram story to keep her followers informed. In one of the posts, she asked people to pray for her daughter. After that, she uploaded a short boomerang video showing her baby in a hospital room.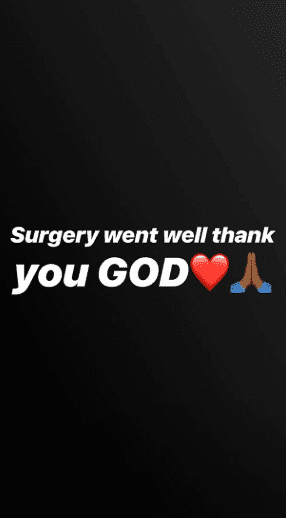 Alexis Skyy telling her followers that the surgery went well | Source: Instagram Stories/Alexis Skyy
However, Alaiya was not fully displayed Alexis placed two big blue and pink hearts covering most of the baby. Finally, she thanked her followers for their prayers and emphasized that "Lay Lay" was good.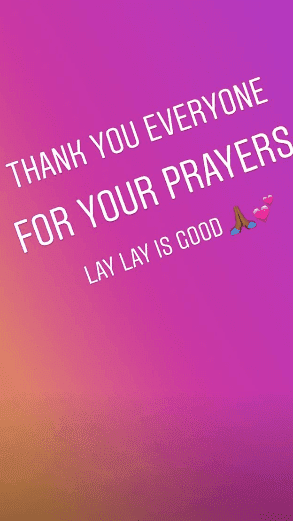 Alexis Skyy thanking her followers and adding that her baby daughter was doing fine | Source: Instagram Stories/Alexis Skyy
FIGHTING LAZHAE LOWDER
A couple of days ago, Alexis made headlines again. In that case, another Fetty Wap's baby mother (Lezhae Lowder) was also involved as she pulled out a knife while fighting at White Castle in Patterson, New Jersey.
Things got troublesome when Alexis visited a New Jersey bar where Lezhae works. The 21-year-old reportedly "tried to fight Alexis" as the star arrived. She went on to throw a bottle at her car as the actress drove off.
GETTING ARRESTED
Lezhae apparently followed Alexis to the parking lot of the White Castle restaurant, where the fight broke out. TMZ uploaded a clip of it, and since it includes violence, discretion is advised.
When police arrived at the scene, Lezhae became irate and even yelled vulgarities to the agents, what made them arrest her for disorderly conduct/improper behavior.
Out of Fetty's seven children, Lezhae is the mother of two and Alexis of one. Alaiya and Aydin, Alexis and Lezhae's children, respectively, were born two months apart, which might be one of the reasons for their feud.
Please fill in your e-mail so we can share with you our top stories!