Angela Lansbury's daughter is 65 years old now and she looks so similar to her famous mom
Dame Angela Lansbury is an actor who has worked on stage and screen. She is well known for her roles in films such as "Gaslight" and "The Red Danube." Her daughter did not follow in her footsteps but is her spitting image.
Angela has been married twice and has two children, Anthony and Deidre. They are both from her second marriage to Peter Shaw, a talent agent.
They were married for over fifty years until his death in 2003. She describes him as her soul mate and the love of her life. She is 93 years old and still acting. Her latest film, "Mary Poppins Returns" is currently in cinemas.
Angela Lansbury, her husband, Peter Shaw and their kids, David, Anthony and Deidre at the Pan-Pacific Auditorium. pic.twitter.com/WxeZ35fzJ2

— Dame Angela Lansbury News 😷 (@_AngelaLansbury) June 24, 2018
DAUGHTER DEIDRE
Things have not always been smooth sailing for Angela and her family. Both of her children suffered from drug addiction when they were younger.
In an attempt to let them recover she moved to Ireland with them for a year and took a sabbatical from work. Deidre is now 65 years old and a different person than back then.
Angela's daughter shares a striking resemblance to her mother. She has her own family and runs an Italian restaurant with her husband, Enzo Battarra, who is a trained chef.
Deidre has children, which makes Angela a grandmother. She also recently became a great-grandmother for the first time.
ANGELA TOO?
More and more actresses are revealing themselves as having experienced sexual harassment in Hollywood as part of the #MeToo movement. Recent reports have people wondering if Angela Lansbury is also involved.
The reason for this is an article written by Linda Bloodworth Thomason, which was published in Hollywood Reporter. The piece centered on Len Moonves, the former CEO of CBS.
Apparently, it was common knowledge in the industry that he harassed actresses, both sexually and in other ways. Linda gave examples and one of them seemed to match Angela. Linda later denied that she was talking about Lansbury.
LIFE LESSONS
At age 93 Dame Lansbury has had a lot of life experience and can impart many valuable life lessons to those younger than her.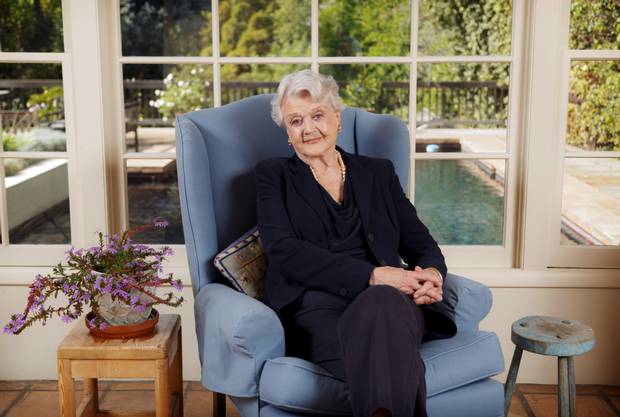 One of the things she likes to stress is her belief in true love. She says the most significant proof it exists is that people are pursuing it despite all the negativity in the world.
However, she does warn that it is not easy. One has to be careful when it comes to matters of the heart and must make sure not to hurt anyone.