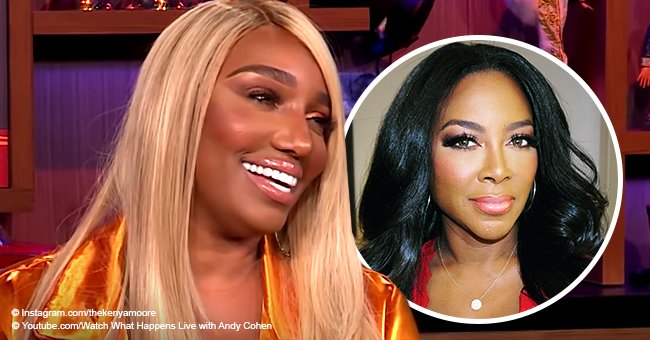 NeNe Leakes says 'the door is open' for reconciliation with Kenya Moore and Phaedra Parks
It's always been an on-and-off relationship between "Real Housewives of Atlanta" co-stars Phaedra Parks, Kenya Moore, and NeNe Leakes, but the latter reveals that she's finally ready to start all over again and be friends with them again.
After last weekend, there seems to have been reconciliation on the sides of NeNe Leakes and Phaedra Parks, who were spotted attending Andy Cohen's baby shower together. The crazy party for the Bravo executive had 50 housewives all in one home, which definitely caused chaos and entertainment at the same time.
On Sunday, Leakes went on to guest on "Watch What Happens" alongside Cohen and Michael Rapport, where a phone caller asked her whether or not she was finally in good terms with her co-housewives.
"I'm not sure where Kenya and I went left. Really, all I can tell you is it was all a strategic move on her behalf because if you link your name with mine you get a little press. That is the issue there. The door is open for Kenya and Phaedra in my world."
Over the last ten years, these three women were in an on-and-off relationship among one another, sometimes being in good terms and sometimes at each other's throats. Now, it seems Leakes has made it clear once and for all that she is finally ready to sweep everything under the rug and welcome them back into her life - if they'd want.
Despite their feud, a lot of other interesting things have been happening in the women's lives, such as Kenya getting married and giving birth to her first child, and NeNe having to take care of her husband Gregg who was diagnosed with cancer.
In fact, it's been quite a while since Leakes has mentioned anything about her co-stars, as she has been focusing on taking care of her husband who has been undergoing cancer treatment, especially since she said that being his caregiver has been one of the hardest things she's ever had to do.
Please fill in your e-mail so we can share with you our top stories!