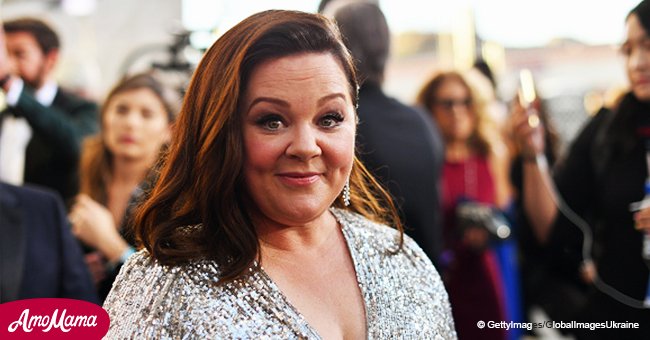 Melissa McCarthy reveals incredible weight loss as she steals the spotlight at SAG Awards
Melissa McCarthy not only made waves with her newest film but with her incredible weight loss as she stunned on the red carpet at the SAG Awards on January 27.
With award season in full swing, Melissa and her co-star, Richard E. Grant received numerous Best Actress and Best Supporting Actor nominations for their roles in the critically acclaimed movie, 'Can You Ever Forgive Me?'
Sunday' night's SAG Awards held in Los Angeles was no exception as Melissa was up for an Outstanding Performance by a Female Actor in a Leading Role in her latest film.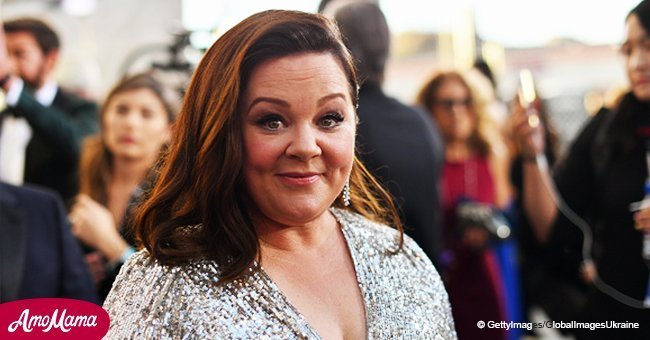 Melissa McCarthy attends the 25th Annual Screen Actors Guild Awards on January 27, 2019, in Los Angeles, California. | Photo: Getty Images.
The 48-year-old actress looked beautiful in a long glittering silver sequin gown by Lorane and paired it with a pair of Edelman's chic Patti ankle-strap sandals.
However, what stood out was Melissa's astounding weight loss, she had never felt self-conscious about her weight, or ashamed for the extra pounds as she carried herself with confidence irrespective of what the scale said.
Melissa decided to take her health seriously after she got cast in 'Can You Ever Forgive Me?' and worked with renewed determination to shed extra pounds.
The transformation started back in 2015 when Melissa shed her first 50 pounds and credited her total weight loss to date to a healthy diet.
The actress followed the low-carb and high-protein Ketogenic Diet, while she increased her protein intake, added more fiber like fresh fruit to her diet, as well as staying hydrated and eating healthy fats.
Feeling better than ever after losing over 75 pounds over some time, Melissa said:
"It may be the best thing I've ever done. I feel amazing."
An advocate for positive body image and fighting the stigma around it, Melissa believe that women often compare themselves to others. Instead of focusing on what is healthy and good for them, they look at other, while ignoring the body type they have, and embracing it.
During an interview with People magazine in May 2018, Melissa first showed off her 75-pound weight loss during a photo shoot and interview.
For the cover, Melissa went for a casual look that showed off her weight loss, as she looked great in a pair of jeans, a white shirt, and a blue cover-up with detail in white.
During the interview, Melissa also spoke about the weight shamers, noting that she doesn't allow the bullying to affect her as it has in the past.
Instead of fighting fire with fire, Melissa decided not to get angry with the haters anymore but hopes that the bullies meet someone who can make them laugh.
Please fill in your e-mail so we can share with you our top stories!