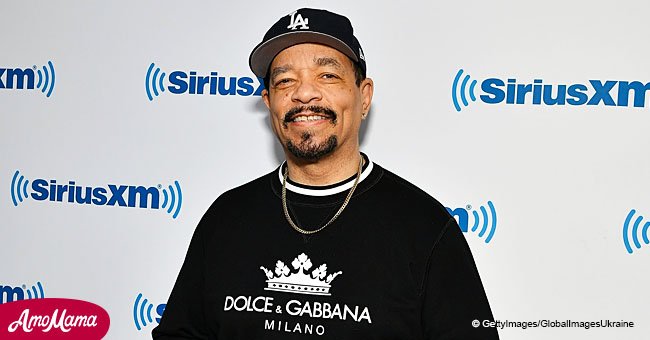 Ice-T announces 'In Ice Cold Blood' season 2, hinting on more wicked and evil true stories
The rapper and actor has never been a stranger to crime as a subject matter, both in his music and in his role on "Law & Order: SVU." Now, the successful true-crime show he hosts is back for a new season.
60-year-old Ice-T will return to the Oxygen TV network for a second season of "In Ice Cold Blood" that will premiere on February 25, and he appeared in an exclusive trailer to promote what he promises will be an even more intense season.
Ice is both host and executive producer of the series, so no small part of the show's success is his responsibility, but he is confident that viewers will continue coming back for more episodes.
"This is as real as it gets. Sex. Money. Murder. This is 'In Ice Cold Blood.' We turned up the heat even more with season two. Get ready for more wicked, more unbelievable, more evil true stories of America's lustful killers. It's diabolical."
-Ice-T, Oxygen, January 28, 2019.
The upcoming season brings 16 new episodes for the public to enjoy, all of them focusing on real-life "crimes of passion," revisited with the help of detectives involved, and friends and relatives of both victims and perpetrators.
Oxygen Media first launched the series on April 1, 2018. "I'm taking you through these different crimes and basically what we're dealing with is the most like cold-blooded crime," Ice-T, said about the show on the "Russ Parr Show."
"You know like the mother who killed their kids and keeps them in the couch for 15 years. Stuff like you can't even understand how these people do it," he added back in March 2018.
Ice-T's almost 20 years work on "Law & Order: SVU" has become the more recognizable aspect of his career, but he is still active with his band "Body Count" and has appeared in several films through the years.
In the 1990s, Ice-T started to test new grounds in film, and in doing this he separated himself from his "gangsta" persona to assume more positive roles in the big screen, even if he still played the occasional cold-blooded killer.
When he joined the team of "Law & Order: SVU" he never expected he was going to be part of it for two decades, but the role became inseparable from him to the point that fans seem to have a hard time believing he is actually not a policeman.
Back in November 2018, Ice-T shocked the fans of the police procedural show when he admitted to never have tasted coffee or bagels, despite his character Fin Tutuola having them on the TV.
Please fill in your e-mail so we can share with you our top stories!