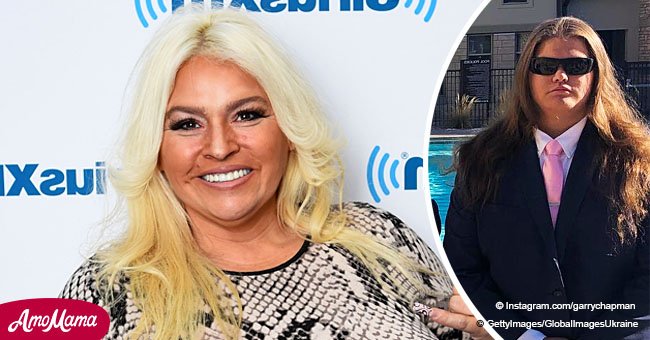 Beth Chapman's youngest son turns 18, and her warm birthday message is full of love
Beth Chapman is an actress and producer who is known best for her work in television shows such as "Dog the Bounty Hunter" and "Hawaii Five-0." Her youngest son, Garry, recently turned 18 and she made a heartfelt Instagram post to congratulate him.
The post consisted of a collage of photographs from throughout Garry's life to celebrate his journey to becoming an adult. In her caption she wrote:
"Happy birthday to my youngest son on his 18th. You're amazingly funny, strong, courageous, smart and reliable. I'm so proud of you. I love you Garry Local Boy we can't wait to bring you bounty hunting officially!"
Garry is the youngest son of Beth and her husband, Duane. Garry's 18th birthday is not the only milestone her and Duane have celebrated recently.
A few days ago they became great-grandparents for the first time. She also posted on Instagram about it by sharing a picture of her holding her great-grandson.
Despite all her positive posts on social media, Beth is battling throat cancer. She is undergoing chemotherapy, which results in hair loss.
However, she is trying her best to remain positive and to be an inspiration to fellow cancer patients. She has even planned her return to television later this year.
Beth's throat cancer recently reached stage four and has admitted that it has been a battle to overcome the challenges that it presents her with.
Her cancer has moved to her lungs, which makes it more difficult to treat as it is no longer localized.
To focus more on her health, she and Duane have closed down their office after 15 years. They do not yet have a new location, but they are not rushing it.
Besides her career and health, there is more to Beth Chapman than what the average person knows. She has not always worked in the world of television and was previously involved in politics.
She was the first female Appointments Secretary in the Cabinet of Governor Fob James. She was also the State Auditor of Alabama between 2003 and 2007.
While the change from politics to television might sound drastic, she experienced another transformation in her life; namely her weight loss. She lost 50 pounds, which made a noticeable change to her appearance.
Please fill in your e-mail so we can share with you our top stories!