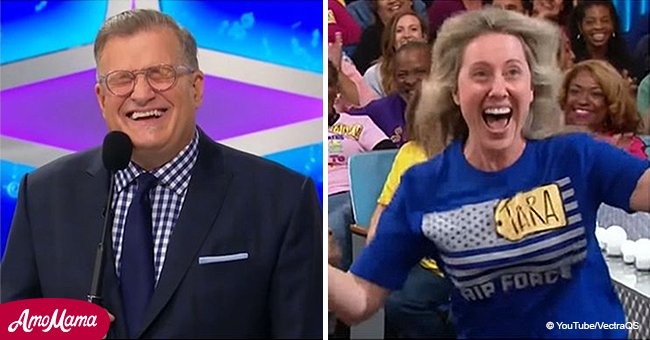 'Price Is Right' contestant picks wrong time for a bathroom break and nearly misses her chance.

Tara Armstrong almost missed her big shot after answering the call of nature moments before her name was called to participate in the bidding on her favorite game show, 'The Price is Right.'
'The Price is Right,' an American television game show which challenges contestants to identify the right price of different merchandise to win cash and prizes, recently had an unusual occurrence.
Tara Armstrong, a contestant on the game show had to use the ladies' room at the most inopportune moment.
She was called to the Bidders Row but left the audience puzzled when she failed to appear on stage. The host, George Gray, then announced that she was in the bathroom.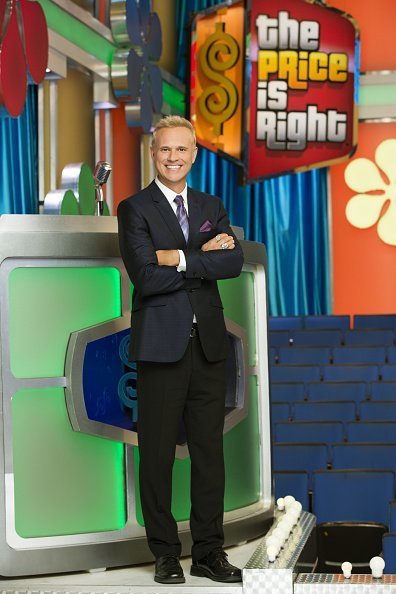 George Gray, announcer of the #1-rated daytime series and the longest-running game show in television history, 'The Price Is Right' | Photo: Getty Images
Tara came out not too long after; pretty sure she did not want to miss out on such a big opportunity. And it is safe to say that, based on all the high-fives Armstrong dished out while mounting the stage, she must have had ample time to wash her hands.
When she finally bid and won, the show's host, Drew Carey, joked with her- "thought you'd never get here, so glad you could make it."
He jokingly refused to shake her hands on stage.
No need for Tara to feel bad though, she won't be the first person on the game show to be caught right in the middle of their pants being down.
It happened to Patricia Bernard in 1976, yes, that long ago. Bob Barker was the host of the show then.
Barker had joked: "Patricia is in the little girl's room! A man I assume is her husband is out to look for her, and everyone in America is asking 'how long can they wait for Patricia?!'"
The game show has been in existence for so long that it is so hard to keep up with the many mistakes and downright hilarious things that happen. Just last year, Carey was knocked down by a contestant on the show.
Or in 2011 when he fell while trying to dance with a contestant.
'The Price Is Right' has been airing for so long. At first, it was in black and white on NBC, then just four people would bid auction-style on items. Bill Cullen was the host.
In 2014, the game show celebrated 8000th episode and 43 seasons and became the longest-running game show in history. It has given out about a quarter of a billion dollars in cash and gifts.
And they have helped the government while at this: Yes, the winners pay their tax upfront. Winners of the prizes, whether its a car or cash prize, have to fulfill this condition before they can have access to their gifts.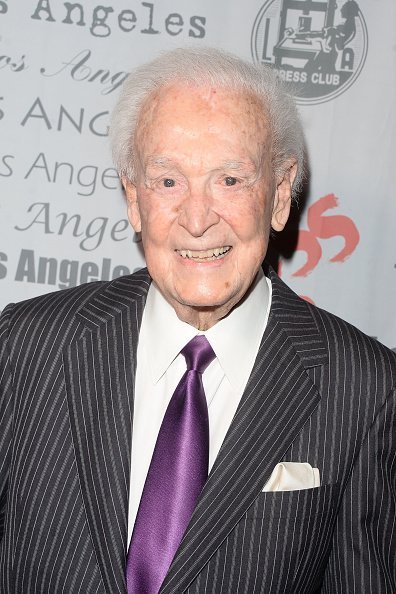 TV host Bob Barker arrives at the National Arts and Entertainment Journalism Awards Gala at Millennium Biltmore Hotel on December 6, 2015 in Los Angeles, California | Photo: Getty Images
Barker believes that the game has lasted this long because it is relatable to most people as it involves prizes, so, the viewer is already engaged, and that is the end game for every show.
Please fill in your e-mail so we can share with you our top stories!