Boy with Down's syndrome feeds, dresses, and takes care of his disabled siblings
This is a really moving story: A four-year-old boy, with Down syndrome, has won the applause of the whole world after his story was revealed.
The little boy named Simon helps his adoptive parents to take care of his three little brothers, one of them who also has Down syndrome and the other two that suffer from cerebral palsy.
The inspiring story takes place in Salt Lake City in the State of Utah. Simon Clark was born in Bulgaria but was adopted by Nicol and Jeremy; together with his three adoptive brothers, they live a story full of affection and tenderness.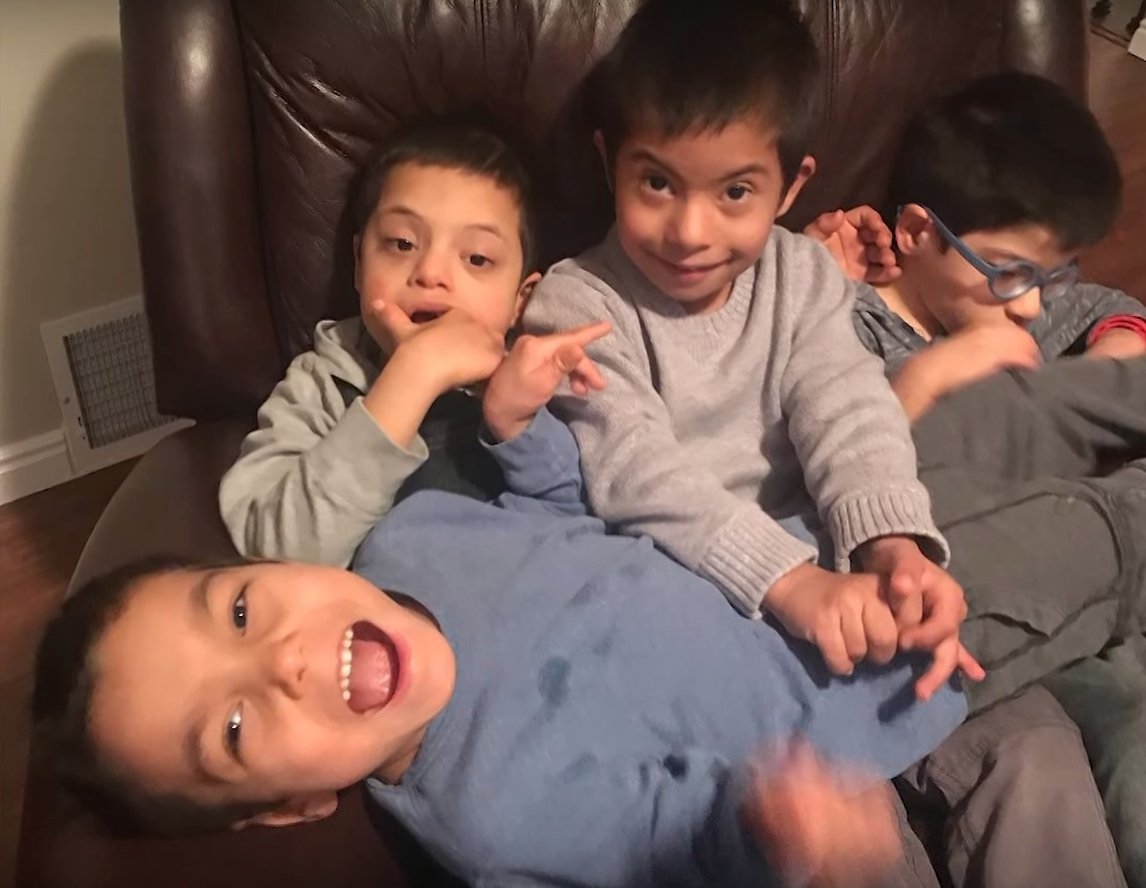 The Daily Mail published a report in which they narrate how little Simon feeds him and dresses his three little brothers Alex, six, who also has Down's Syndrome, as well as David, five, and Jon, six, who both have Cerebral Palsy.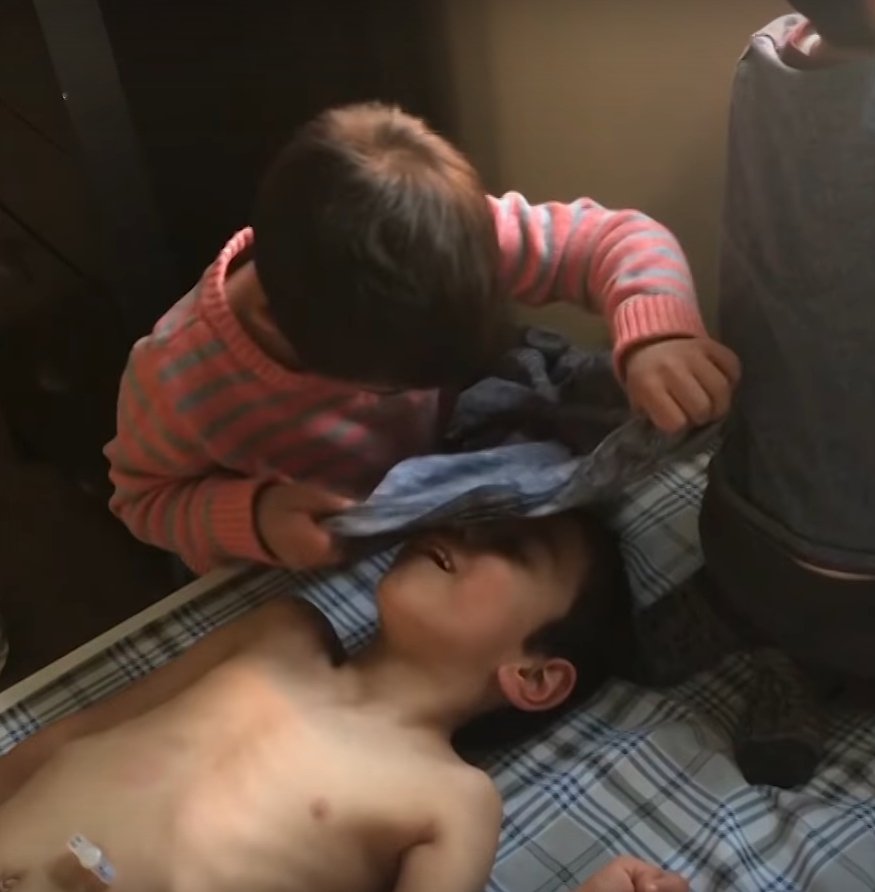 Nico and Jeremy told that since Simon arrived at his home, he has always been aware of his little brothers, although he still can't speak English; he shows a really touching affection with these little ones.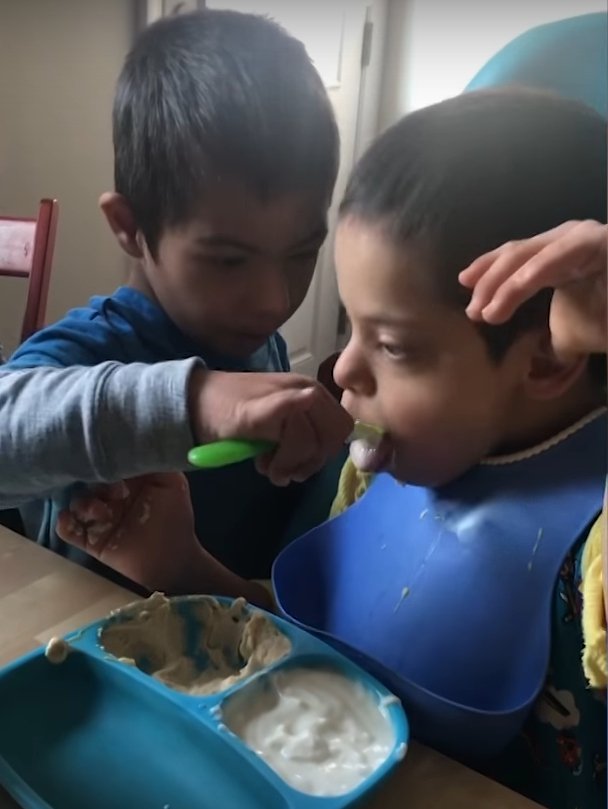 Despite the problems that can occur for the health of the children, their parents always find a solution and the arrival of Simon has been a blessing for them.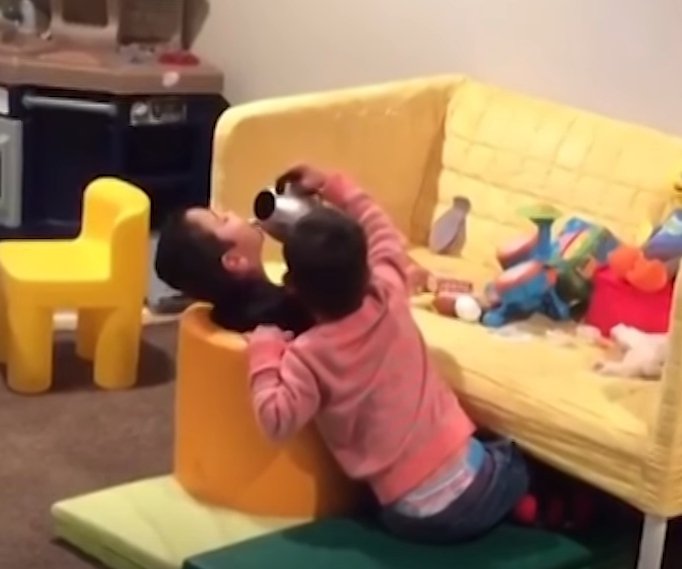 "Simon spends a lot of time with his brothers, he watches over them, he plays with them and makes each day more pleasant," the happy parents commented.
As you can see in the photographs, Simon's tenderness with his little brothers in his new home is truly moving.
Another child with special needs has surprised everyone after he took care of an emergency situation like a true hero. Tyler is five years old and suffers from autism, but besides his condition, he knew exactly what to do after his mother collapsed on the floor.
What a wonderful story! On September 21, 2018, a five-year-old boy with autism contacted and guided paramedics to his unconscious mother. The ambulance service will be awarding Tyler Semple with a bravery certificate. #AutismAwareness https://t.co/jqh3fl1trd pic.twitter.com/UvnA9N92eB

— CBS (@CBSupports) January 30, 2019
Tyler quickly called the 999 emergency services telling his address over and over, he then took his little sister who is also autistic and went to a neighbor's house.
There is no doubt that children with special needs are capable of doing wonderful things, and if you don't believe us, you can see for yourself in this other story of a 21-year-old man with Down syndrome who founded a million-dollar company.
John Cronin has proven that although running a business is tough work with a lot of moving parts if you really set your mind to it, you can do it. It doesn't matter who you are. If you have an idea and you stick to it, you can be a success.