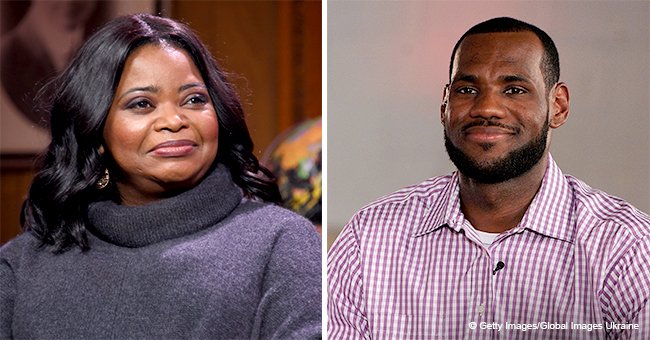 Octavia Spencer reveals LeBron James helped her get equal pay for new Netflix series
Hollywood star Octavia Spencer credits LeBron James for helping her get higher pay in one of her latest projects, an upcoming Netflix series.
Spencer, an Academy Award-winning actress, previously worked with the NBA superstar in a biopic on Madam C.J. Walker, America's first black self-made millionaire.
During the Hollywood Foreign Press Association panel at Sundance, she spoke about how influential James was about her getting a fair wage.
Octavia has always been vocal about women getting equal pay in Hollywood, joining forces with actresses like Jessica Chastain to demand equal pay with men, but according to her, it has to be an equal effort between men and women.
According to the award-winning actress, LeBron first intervened when she was negotiating her deal on the "Madam C.J. Walker" biopic.
After that day, she has been getting better deals all because the Lakers superstar decided to intervene.
"I have to say, when I was negotiating my deal for "Madam CJ", LeBron James had to intervene."
Clearly appreciating the gesture, Octavia realized that fighting for equal pay is a group effort, and shared this with the rest of her audience at Park City.
"We need all our male counterparts to be in the fight with us."
Octavia has poured out her heart and soul in acting and in her advocacies, so-much-so that she hasn't had the time to settle down and have a family.
However, she made it clear that not being a biological mother is a choice of hers, but this does not mean she is closing the door on having kids and not having children does not sadden her either.
In her films, Spencer often acts as a mother or grandmother, but it's all skilled acting since she shares she does not have a maternal instinct.
Her openness about not having this instinct is a good reminder for her that not every woman necessarily wants to have children, nor feels the need to have children just because society dictates it.
With all of Octavia's time and efforts poured into her projects, it will come as no surprise to see her bagging more awards in the future.
Regardless of where her career takes her or how high her income gets, one thing's for sure: she will continue fighting for a fair wage for her fellow actresses, especially those that do not get the same opportunities as she does.
Please fill in your e-mail so we can share with you our top stories!