Oprah Winfrey celebrates 65th birthday aboard $300 million megayacht with best friend Gayle King
Oprah Winfrey celebrated her 65th Birthday aboard a $300 Million megayacht with her best friend Gayle King.
One of the most influential women in the world, Oprah Winfrey celebrated her 65th birthday in style on Tuesday. She spent the day in St Barts.
She was joined by her best friend, Gayle King on board David Geffen's $300 million mega-yacht, the Rising Sun.  King's son Will Bumpus and another male friend were also pictured on the yacht.
King took to Instagram to share a sneak peek with fans a sneak peek of the lavish party. She shared a series of snaps and captioned it:
"Happy birthday DEAR @oprah who did NOT want a bd cake so I requested the kind I like! It was delish perfect for the birthday girl!" read the caption.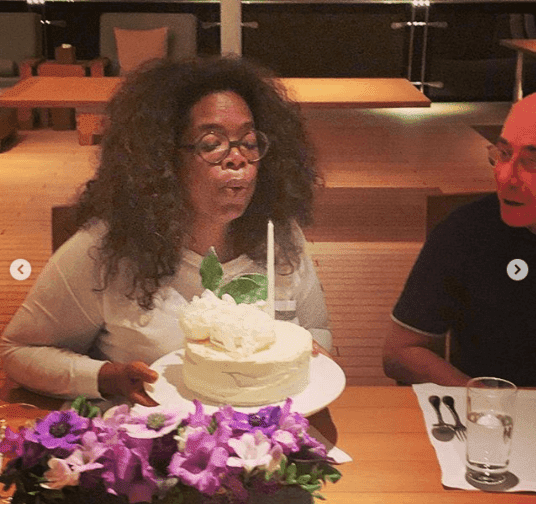 The group apparently stayed on the yacht for a few days. It docked in Gustavia for two days then headed to St. Maarten.
Fans were interested to note that Oprah's longtime boyfriend Stedman Graham was not in the pics. Nonetheless, fans agreed it looked like an amazing celebration.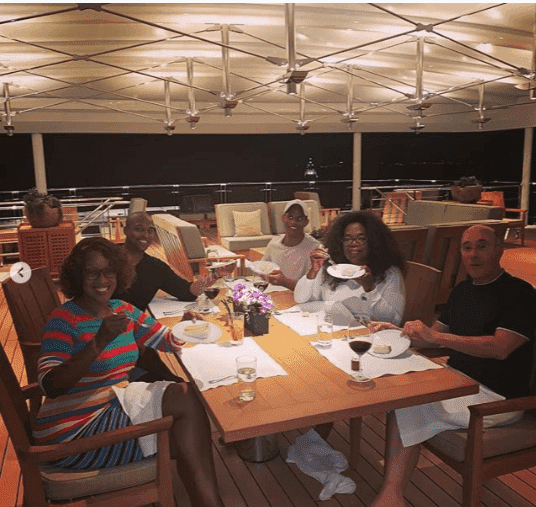 Besides the celebration with her family and friends, Oprah was also celebrated by fans across the globe. Even Beyonce took a moment to wish the talk show host on the day.
Queen B posted an old photo of Oprah Winfrey from her school days on Oprah's birthday. She wished her a happy birthday. 
Oprah sported pigtails in the pic from grade school. She wore a white top and a camel-colored vest with her hair braided in pigtails and tied with tiny white ribbons. 
"Happy birthday Oprah," wrote Beyonce.
"Happy Birthday Oprah - I love the old school picture Beyoncé- she still lookthe same," commented a fan.