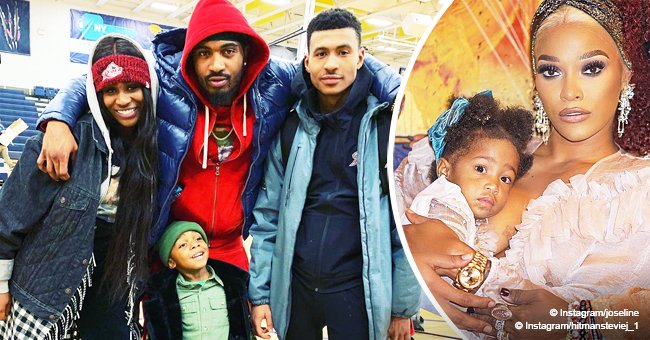 Stevie J slammed for not posting pictures of his daughter with Joseline Hernandez

Stevie J recently posted photos of his children, but his fans ended up slamming him for neglecting his daughter with Joseline Hernandez.
Reality TV star Joseline Hernandez has been vocal about Stevie J neglecting their one-year-old child Bonnie Bella, and now that he posted a couple of photos with his children on Instagram, everything seems to be much clearer.
The Offset singer recently tattooed his children's names on his skin but missed out on putting Bonnie's name. However, this did not really bother Joseline for as long as he paid for his child support on-time.
The "Puerto Rican Princess" revealed that she was not getting regular child support payments from him, and he also hasn't made an effort to see his daughter in five months. The music producer was meant to pay $1000 in child support every month, but he has not been cooperative about this.
Meanwhile, he has been openly sharing photos of his grown kids, calling them "my loves" in one of his posts.
While many gave good comments about the bunch, there were also some who made sure to remind him that he seems to be forgetting about one of his children.
"@ovo_trice: Wait just noticed you didn't give a bday shout out on your ig to beautiful Bonnie Bella"
"@redboymaker #WhereIsBonnieBella?"
From the comments of the post, it turns out that Stevie J not only failed to bring his little one to their father-and-children bonding dinner but also failed to greet her on social media during her birthday.
Whether or not this was only because he decided to wish her a "happy birthday" privately, it still does not deny the fact that he seems to be avoiding having to do anything with her whether in public or private.
Please fill in your e-mail so we can share with you our top stories!