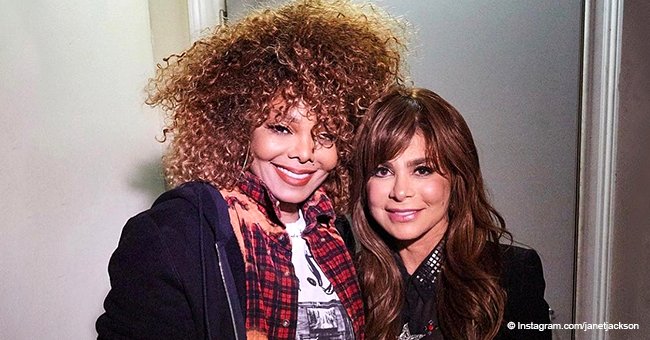 Janet Jackson, 52, defies her age, rocking unruly curls at a dance ball in Hollywood
At 52-years-old Janet Jackson still looks as good as she did in the 90s. She defies her age with stunning unruly curls at a dance ball in Hollywood.
Janet Jackson, 52, looks much younger. Recent pics of her proved the gorgeous singer has not aged a day since the nineties.
The star had a hugely successful singing career that has spanned more than three decades. During a recent appearance at a dance ball in Hollywood she looked incredibly youthful.
Jackson attended the 20th Year Anniversary Show The Carnival Choreographers Ball, It was held at the Avalon in Hollywood on Wednesday night.
The iconic songstress rocked a throwback to her signature nineties look. She looked radiant but proved that she's still just as youthful now.
Sporting glossy and unruly curls, Janet, defined her youthful features with a bronzed but simple make-up. Janet has 38 UK Top 40 hits under her belt and 11 albums.
The hitmaker wore a white graphic tee paired with a plaid unbuttoned shirt. She completed the outfit with a sleek hooded coat.
Janet was delighted when she was awarded the Lifetime Achievement Award at the event. It was also recently reported that Janet has agreed to perform at Glastonbury.
The show will be her first UK show in eight years. It will come days after the 10th anniversary of her brother Michael's death.
A Glastonbury insider revealed, "Janet is relaunching her career in a major way this year and she thought this would be the perfect opportunity. She has never performed at Glastonbury but she knows what a massive deal it is. It is looking like she will perform on Sunday but her exact slot is to be confirmed. Organisers are still booking acts and arranging the schedule but she is really excited to be back."
Last year the gorgeous star had opened up about her insecurities. In a vulnerable moment during an interview, she revealed that while people think she is confident that is not the case.
The stunning star was recently quoted saying she "looked like the Joker" and would cry when looking at the mirror.
Please fill in your e-mail so we can share with you our top stories!