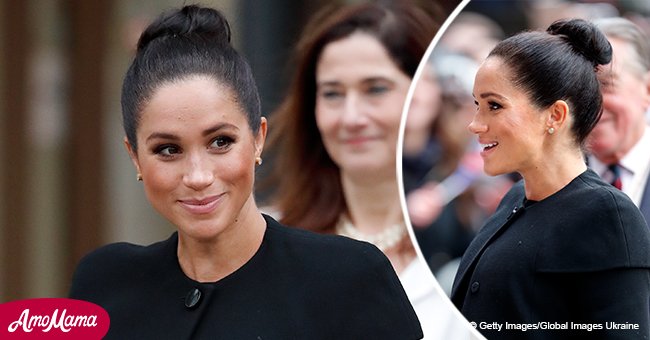 Meghan Markle debuts a brand new hairstyle for the first time since becoming a duchess

The Duchess of Sussex has stepped out with a whole new hairdo and like everything else, she's rocking it.
Meghan Markle decided to debut a top knot bun. Fans have never seen the hairstyle on her since she became a member of the royal family.
We are all accustomed to seeing the 37-year-old in low slicked or messy buns, or with her black locks let loose. Fans certainly would welcome this new look if it becomes a regular thing though.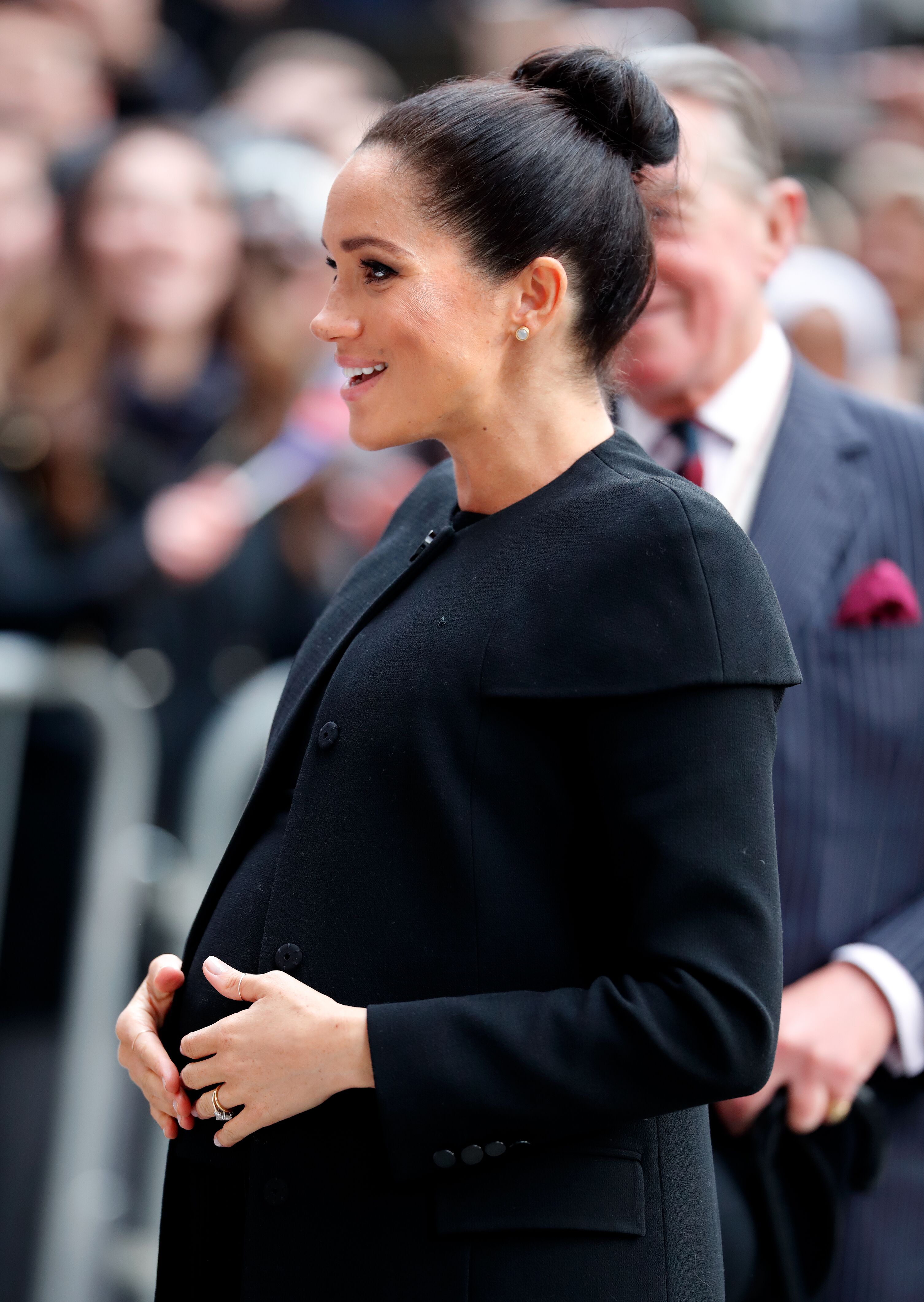 Meghan Markle at the City University of West London in January 2019 | Photo: Getty Images
The Duchess showed off the simple updo yesterday as she visited the City University of London with the Association of Commonwealth Universities. The organization is one among many that Markle just began to represent as a royal patron.
The rest of Markle's chosen style that day featured familiar looks. She wore a black Givenchy coat, the same one she wore to Remembrance Sunday in November 2018. Underneath she adorned a black dress.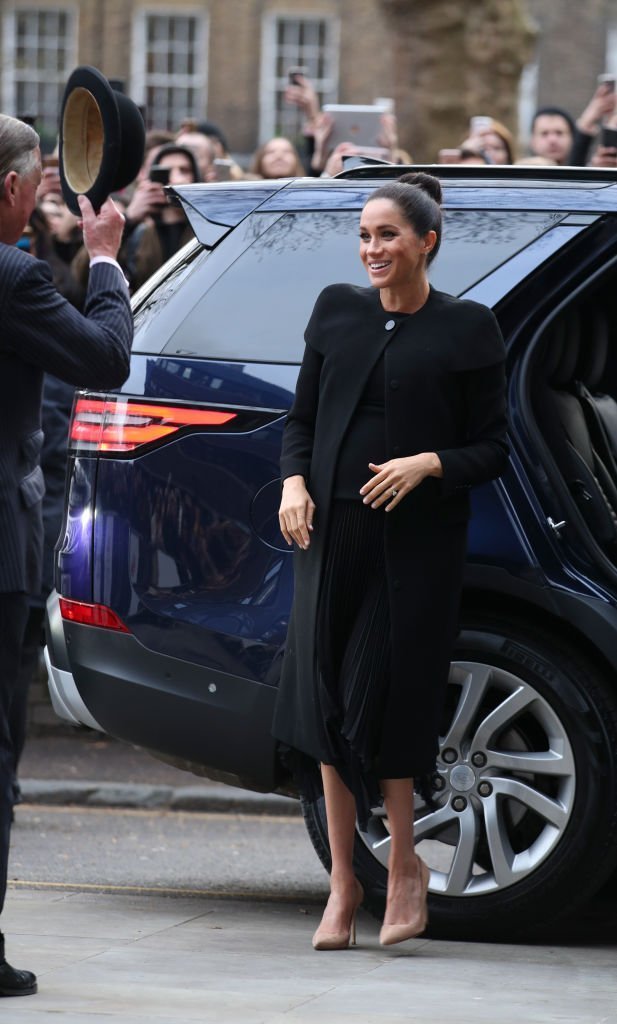 Meghan Markle at the City University of West London | Photo: Getty Images
She lightened up the outfit with a pair of nude-colored pumps that matched her lipstick. Even with her darker ensemble, the Duchess could be seen coming from a mile away with her growing tummy.
She and Prince Harry are expecting their first child in about a couple of months from now. As such, the Duchess is often seen with one hand holding her tummy.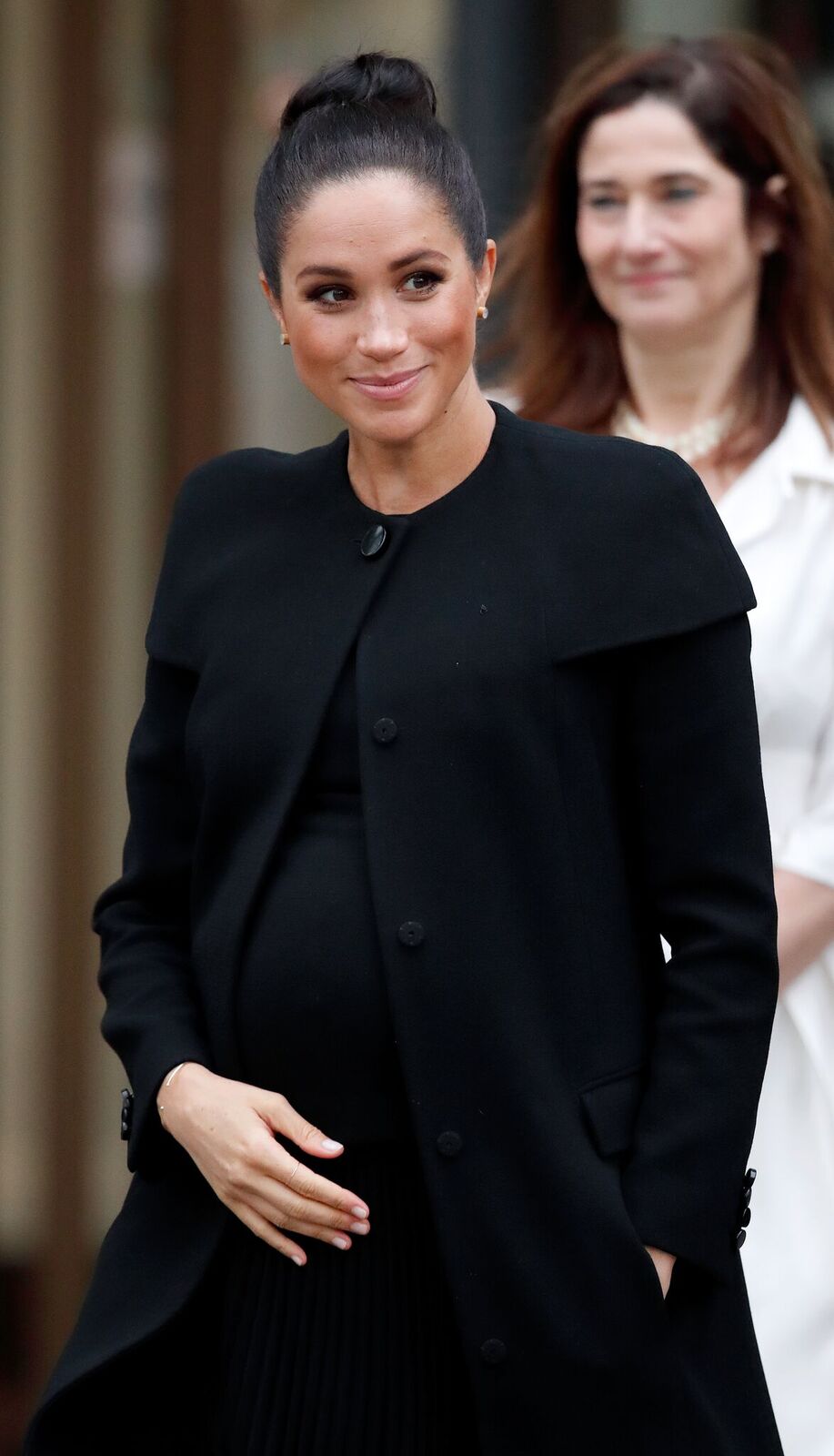 Meghan Markle at the City University of West London in January 2019 | Photo: Getty Images
The former "Suits" actress has made so many appearances with her hand on her belly that it's become her signature pregnancy pose. If someone didn't know better, they might think it was her natural arm position.
Markle has made numerous appearances despite her pregnancy. We hope she's having an easy one amid her royal duties. It would also do her well to be able to wear comfortable clothing while she's out and about.
While the Duchess is usually donned in expensive brand clothing, she was recently photographed in casual wear. Again, it was the first time since she received her title.
Two weeks ago, Markle wore a pair of jeans as she stepped out for a lunch meeting. She matched it with a navy blue coat and her nude heels. Her hairstyle at the time was in a typical messy bun. Royal watchers shared the look online.
At the time, Markle's knee-length coat hid much of the surprisingly casual piece, but fans took notice nonetheless. They will continue doing so as the Duchess keeps surprising us with brand new trendsetting looks.
Please fill in your e-mail so we can share with you our top stories!