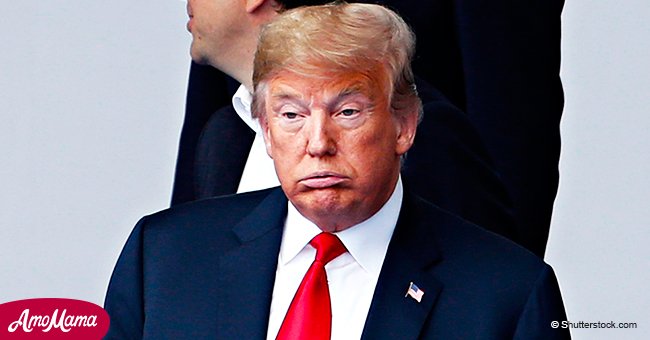 POTUS complains about 'massive amounts of money' he lost 'doing this job'
President Trump criticized over using his position for financial gain, but he rebukes claiming "I lose massive amounts of money doing this job."
Since taking up his office in the White House, Trump retained stakes in many companies that do business with the US government, as reported by The Washington Post.
Arguments got made that Trump is in violation of the 'emoluments clause,' which states that no one working for the federal government is allowed to take payment of any kind from foreign governments or anyone in their service.
During an interview with reporters Maggie Haberman and Peter Baker from The New York Times, President Trump strongly disagreed with the allegations and stated:
"I lost massive amounts of money doing this job. This is not the money. This is one of the great losers of all time. You know, fortunately, I don't need money. This is one of the great losers of all time. But they'll say that somebody from some country stayed at a hotel. And I'll say, 'Yeah.' But I lose, I mean, the numbers are incredible."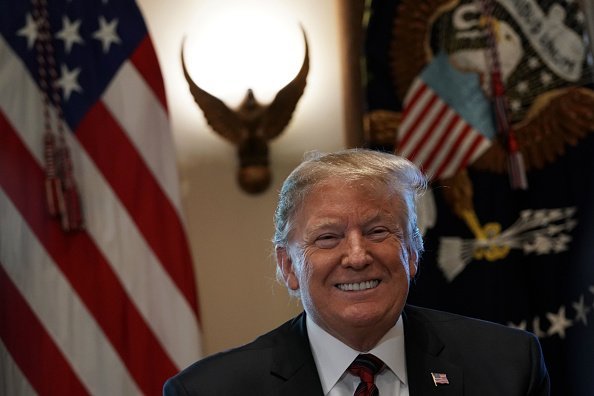 U.S. President Donald Trump in the Cabinet Room of the White House. | Photo: Getty Images
'Public Citizen,' a nonprofit progressive think tank used federal and political taxpayer spending records available at Trump's businesses and consequently published a report called: 'The Art of the (Self) Deal.'
According to the report, Trump's businesses earned an excess of $15 million from political groups and federal agencies up until April 2018.
In line with the report from 'Public Citizen,' Elijah Cummings from Maryland and the new chairman of the House Oversight and Reform Committee told CBS that President Trump makes "a lot of money" off his office, stating that "it's not OK."
The White House denied such dealings and responded to Elijah's comments on CBS in a statement that said:
"These claims are completely baseless, but we cannot comment further about ongoing litigation."
When the reporters from the New York Times touched on the subject of the 2020 election during their interview with Trump, he confirmed that he would run again stating, "I love this job." At the same time, he shrugged off talk that a Republican would run against him for the party's nomination and added:
"I don't see it. I have great support in the party."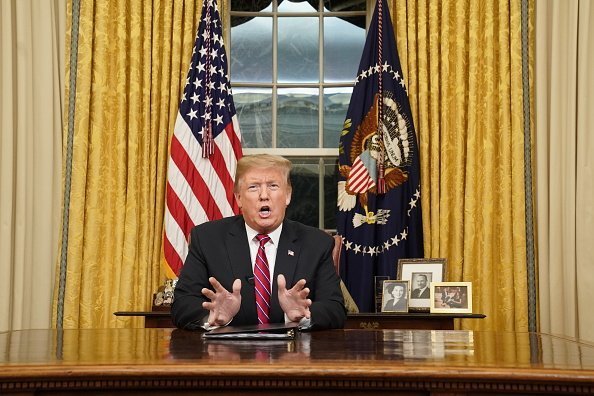 U.S. President Donald Trump in the Oval Office. | Photo: Getty Images
President Trump got asked by Brian Kilmeade, host of 'Fox & Friends' whether everything he had gone through in his personal and presidential life was
losing so much over, Trump
"I said to one of my friends, a very wealthy friend, I said, 'You know, I'll bet you it cost me $2 or 3 billion, and it's worth every penny of it. I don't need the money, and it's worth every penny because I'm doing so much for the country."
According to Forbes, President Trump's financial worth as of September is about $3.1 billion while the publication stated in March that Trump had lost an estimate of $400 million in net worth since he became president. Characteristically, Donald Trump responded:
"Yes, it's nasty. It's vicious. It's incredible. The false reporting is so incredible. Honestly, I'm doing a great job. That's why I have these crowds," he said. "It really is worth it, because look, I've done a great job. If I didn't do a great job, I would have said, 'Wow, that was a mistake.'"
While Trump claims to be a fantastic president, he shot down Barack Obama's leadership. Referring to Barack as lazy during a recent White House tour he offered to give; President Trump said the dining hall was in "rough shape" and that former president Barack Obama "just sat in here and watched basketball all day."
Although President Trump does not waste an opportunity to diss Barack Obama, he just voted as America's most admired man for the 11th year in a row.
Please fill in your e-mail so we can share with you our top stories!