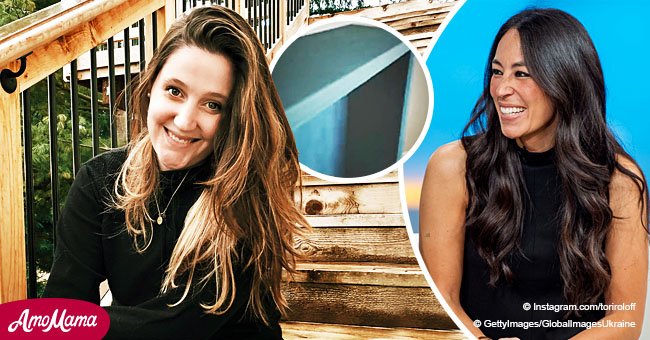 Tori Roloff channels her inner Joanna Gaines to paint a bookcase, but pics show how it went wrong
Each of us tries to find inspiration in our lives in different places, and when it comes to decoration tasks, Chip and Joanna Gaines are a great reference to go to.
Apparently, Tori Roloff loves the style of the Gaines and the simple way they have to decorate and transform a space with easy tricks; or at least that was what Tori thought until she got down to work and saw that it was not so simple.
The star of Little People, Big World was put to the task of painting a small library, however, things did not go as expected and ended up frustrated and regretted even the color she chose.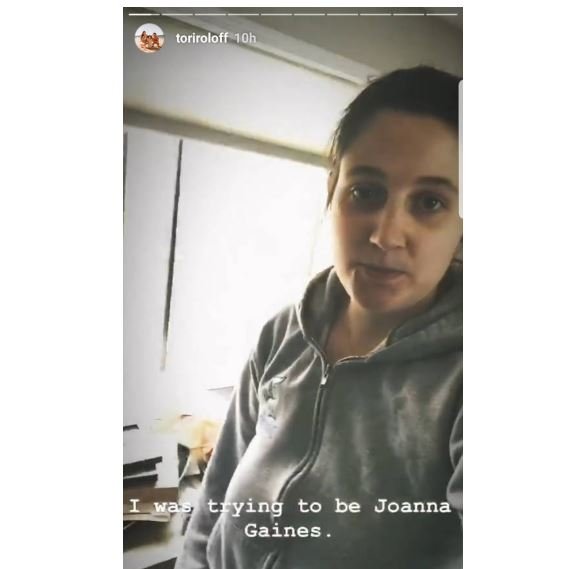 Tori trying to be Joanna Gaines l Source: Instagram/@toriroloff
We do not know exactly what kind of small accident Tori had while painting the bookshelf, but we can tell from her Instagram stories that the young mother ended up with paint on her hair and clothes.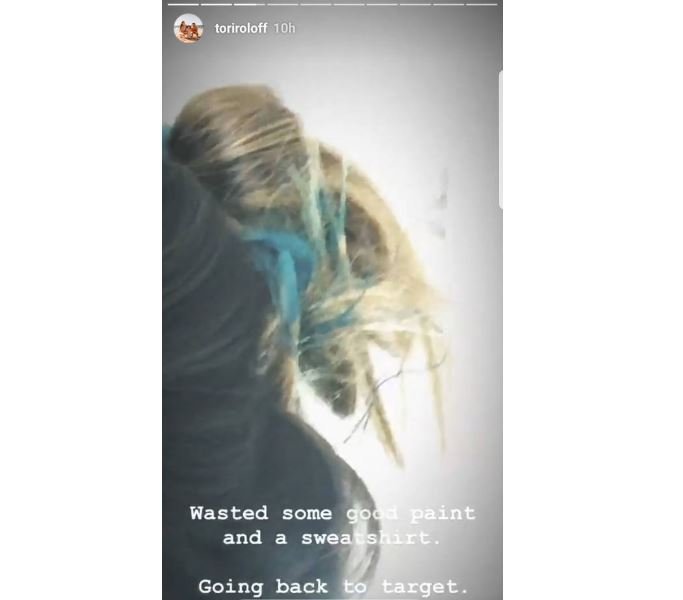 Tori ended up with blue paint on her hair l Source: Instagram/@toriroloff
Definitely, DIY is not one of the strong points of the beloved Tori. But telling stories and sharing them with her followers on social media are some of her main skills, although many times that task also ends up frustrating her.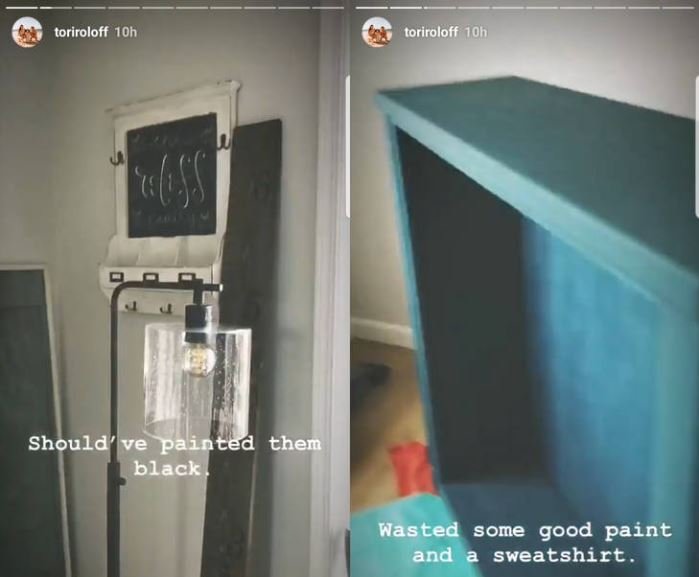 Tori painted the bookshelf blue l Source: Instagram/@toriroloff
Tori often posts photos and videos of her son and her husband, Zach, on her social media, and tries to send out good vibes to people and bring happiness to the world.
For instance, Tori recently revealed to her Instagram followers that the Roloffs are almost done filming the 14th season and that the TV reality show is set to premiere "this spring."
However, it is difficult for her to stay positive in the face of various "mom shaming" comments that she has been increasingly receiving.
"My life is far from perfect. I know that and I'm okay with that. But when moms and sisters and friends and whoever start shaming each other for what they do with their kids that's where I draw my line."
Tori still managed to end her grievance on a positive note speaking about her love for her family and hope that people on social media would start being kind to one another.
Please fill in your e-mail so we can share with you our top stories!