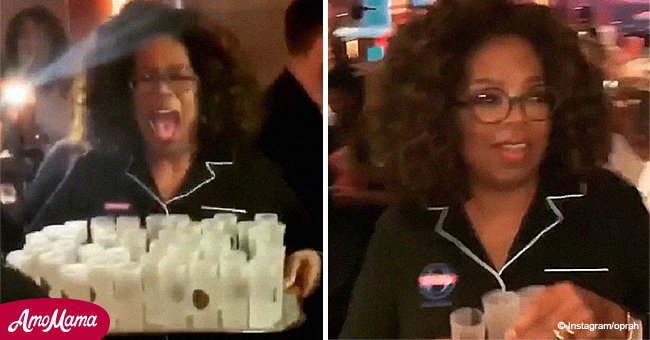 Oprah looks absolutely ecstatic in a naughty video from her birthday, serving tequila in pajamas
Oprah Winfrey was recently snapped serving tequila on a cruise to celebrate her 65th birthday.
On January 29, Oprah Winfrey celebrated her 65th birthday and the next day she departed on a Girls' Getaway Cruise.
In true Oprah fashion, she posted a video that showed her celebrating in the company of BFF Gayle King and a host of female friends, fans, and relatives.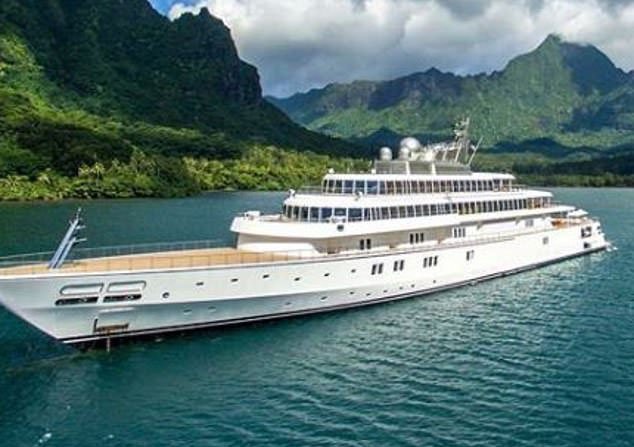 Rising Sun | Source: Instagram Gayle King
"Tequila anyone? 'I'm not throwing away my shot'! Thanks to every mother-daughter-sister-friend-cousin-niece-companion-partner who joined us on the #Girl'sGetAwayCruise. #OmagonHAL #pajamaparty."
PARTY TIME WITH THE GIRLS
The star can be seen in her video with a tray of beverages, moving among her delighted friends and fans, distributing the tequila with a lavish hand.
Winfrey who is considered one of the most influential women in the world and is known for her philanthropy and her generosity towards her fans wore a set of silky pajamas perfect for a girls-only slumber party.
Winfrey spent the rest of the evening watching all four hours of "Leaving Neverland," HBO's forthcoming controversial documentary.
FROM FLORIDA TO THE BAHAMAS GETAWAY
Oprah's Girls' Getaway cruise left from Ft. Lauderdale, Florida on January 30, headed for a three-day cruise aboard Holland America's Nieuw Statendam ship.
The ship sailed for the Bahamas' Half Moon Cay, before returning to Florida with its merry crew of festive "girls."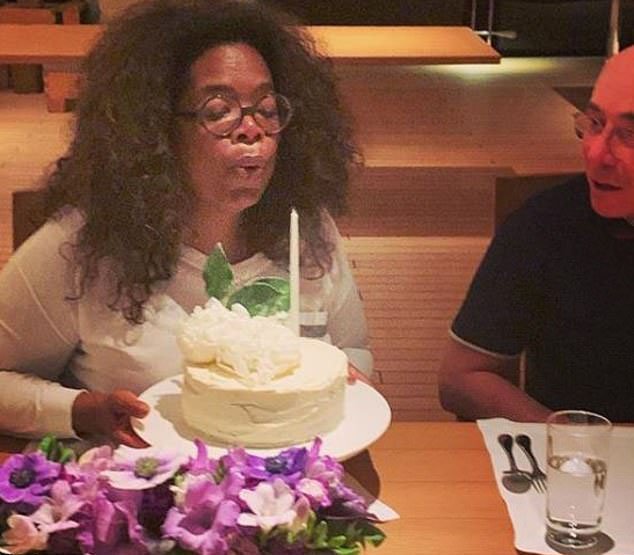 Oprah Winfrey/ Source: Instagram Gayle KIng
A MARITIME BIRTHDAY BASH
Winfrey was all at sea for her 65th birthday. The day before the cruise she celebrated aboard her friend David Geffen's $300M yacht, the Rising Sun. Gayle King posted photos of the bash on her Instagram account, captioned:
"Happy birthday DEAR @oprahwho did NOT want a bd cake so I requested the kind I like! It was delish perfect for the birthday girl!"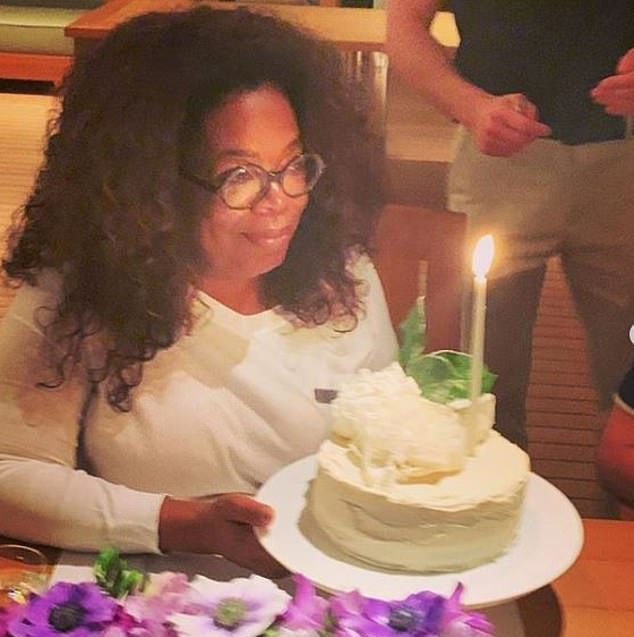 Oprah Winfrey | Source: Instagram Gayle KIng
ALL AT SEA WITH WINFREY
The Rising Sun was docked at St Barts, and in the photos, the little group can be seen having a slice of a luscious looking birthday cake.
Along for the ride were David Geffen, Gayle King and her son Will, and one of Will's friends.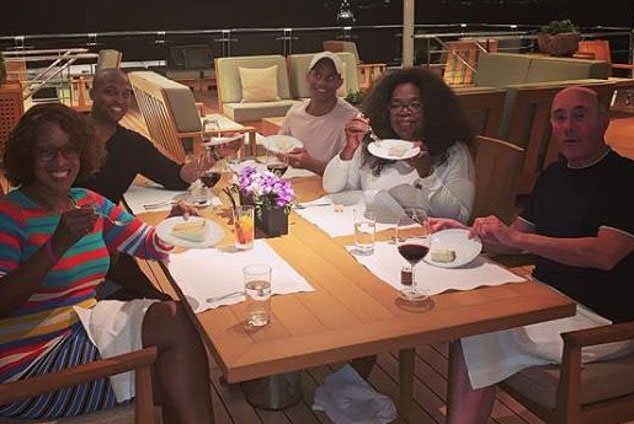 Oprah Winfrey and friends | Source: Instagram Gayle KIng
WATCHING "LEAVING NEVERLAND"
Winfrey, who is a ferocious defender of victims of sex abuse, spent the rest of the evening watching all four hours of "Leaving Neverland," HBO's forthcoming controversial documentary.
The documentary which premiered at the Sundance Festival has been greeted with shocked approval by audiences.
Winfrey was unstinting in her praise of the documentary which reveals the stories of two men who allege they were sexually abused by pop mega-star Michael Jackson for years.
"Just watched ALL FOUR hours of Leaving Neverland.. powerful, compelling & a game changer for those who have been afraid to speak up of child sex abuse."
Oprah Winfrey, who was herself a victim of child sexual abuse, reached out to victims Wade Robson & James Safechuck and producer Dan Reed and thanked them for their courage in making the documentary.
In a related story, 5 reasons to celebrate Oprah Winfrey's 65th birthday.
Please fill in your e-mail so we can share with you our top stories!