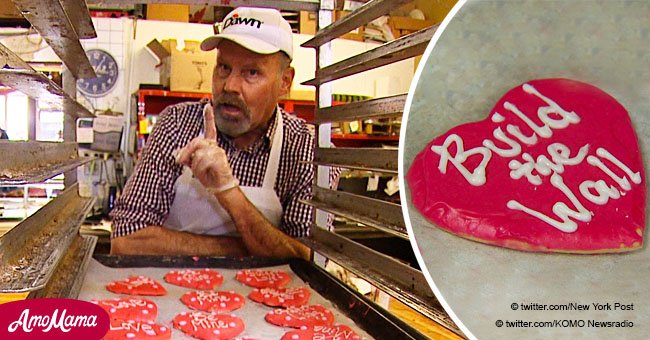 Baker 'unapologetic' for 'Build the Wall' cookies after people all over the US want to buy them

A Washington baker retracted his apology for showing a "Build the Wall" cookie last week. He is now calling on his right to freedom of speech.
Ken Bellingham was called out on Facebook last week after posting pictures of cookies with the writing "Build the Wall" on them. The cookies were a new addition to his Valentine's season work.
The controversial writing appeared to show support for President Donald Trump's border wall which is supposed to help keep out illegal immigrants originating from Mexico and other South American countries.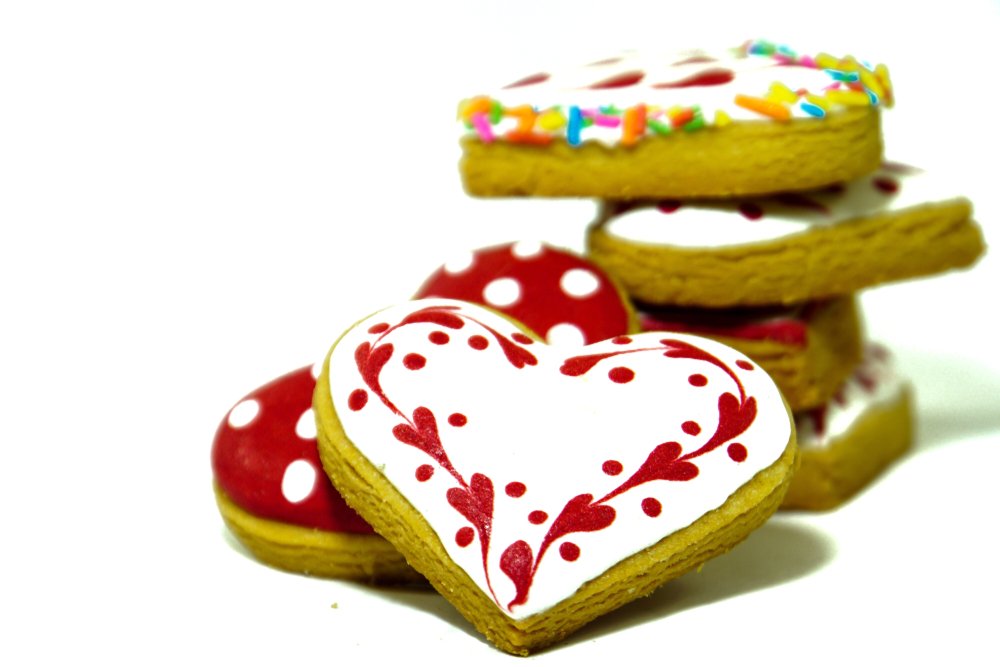 Heart-shaped cookies | Photo: Shutterstock
Many are opposed to the idea as it represents racism and bigotry to them. They denounce expressions like "Build the Wall" and others similar to it.
One such person was Ana Carrera, a former patron of Bellingham's business which is named Edmonds Bakery. She reposted the picture and was told by employees that it was just a joke.
Carrero, whose parents are allegedly Mexican, was still offended. She said, "there's nothing funny about racism or racist ideals + policies."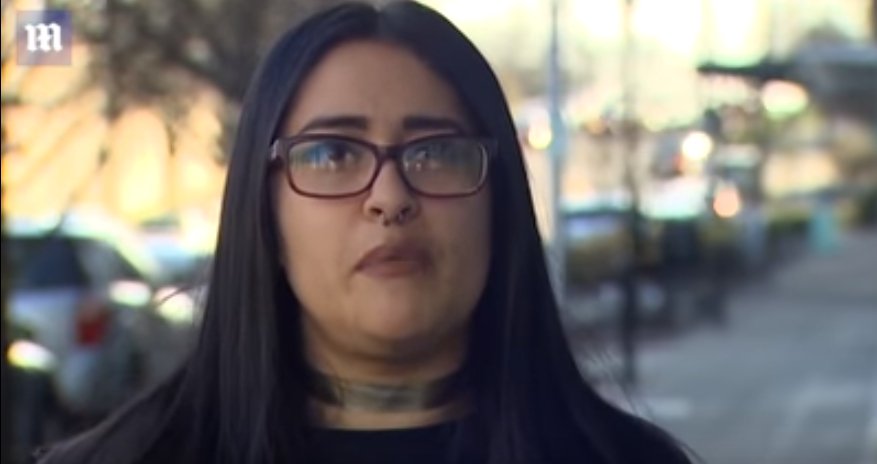 Ana Carrero speaking about "Build the Wall" cookies | Photo: YouTube/ Daily Mail
Bellingham then apologized in a post saying:
"I will not be making anymore cookies of a political nature, but a narrow line of Love and Sweetheart and maybe Nice Butt."
Bellingham, who has been in business for 26 years, soon received orders for the cookies. Apparently, there was as many who would buy the cookies as there were who hated them.
The baker described what happened:
"The 'phone messages saved' has like 40-or-50 messages that I can't even respond to from people all over the country wanting me to ship them cookies."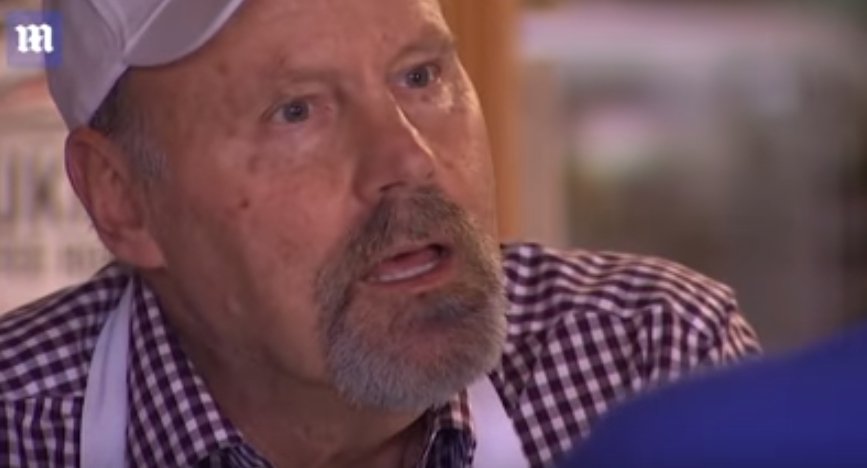 Ken Bellingham speaking about "Build the Wall" cookies | Photo: YouTube/ Daily Mail
He told KOMO news that he decided to create the cookies again and that it was a business move. Bellingham, 67, is not very political himself. He built the cookies because his daughter-in-law is a Trump supporter.
After following that inspiration, he said his "cookies have been weaponized." The backlash was significant:
"They called me a racist. They don't even know me. I take trips to Mexico twice a year on a mission with my church. We go to an orphanage in Tijuana. We do work for them. We play with the kids. One of the days we go out into the little villages and pick up their garbage … I know firsthand what it's like down there."
Nonetheless, Bellingham realized that it is not up to others what he should or should not put on his treats. He called forward his First Amendment right.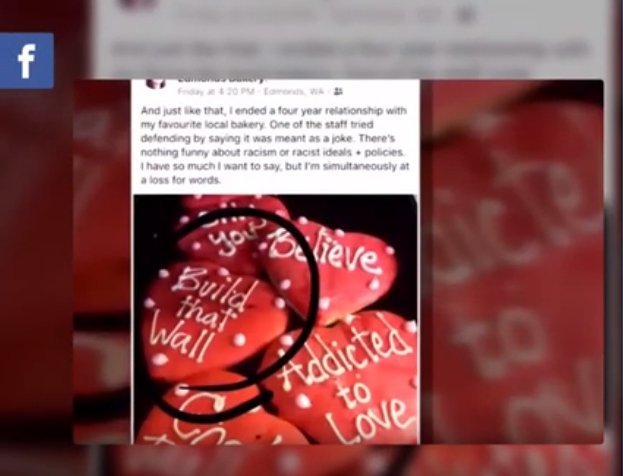 Edmonds Bakery's controversial "Build the Wall" cookies | Photo: YouTube/ Western Journal
He explained:
"Am I supposed to be quiet because I can't write what I want, or I can only write what they want or makes them happy? No. That's not how it is. They can write whatever they want on their own cookie and I can do that on mine."
By not backing down, Bellingham's business saw a big market for the "Build the Wall" cookies. Unfortunately, he is only able to fill in local orders. He encouraged begrudgers to "lighten up."
Bellingham even has cookie ideas for those against the wall:
"Red ones with 'Yes Wall' and blue ones with 'No Wall,' and 'Maybe Fence' on the purple ones."
The border wall controversy led to a 35-day government shutdown that furloughed about 800,000 federal employees. Democrats, who were asked for $5.7 billion, refused to hand over the funds to the president for his wall.
Those who oppose the wall deem it a sign of racism and unacceptance rather than improved border security as Trump proposes. Ultimately, Trump temporarily stopped the shut down due to excessive flight delays.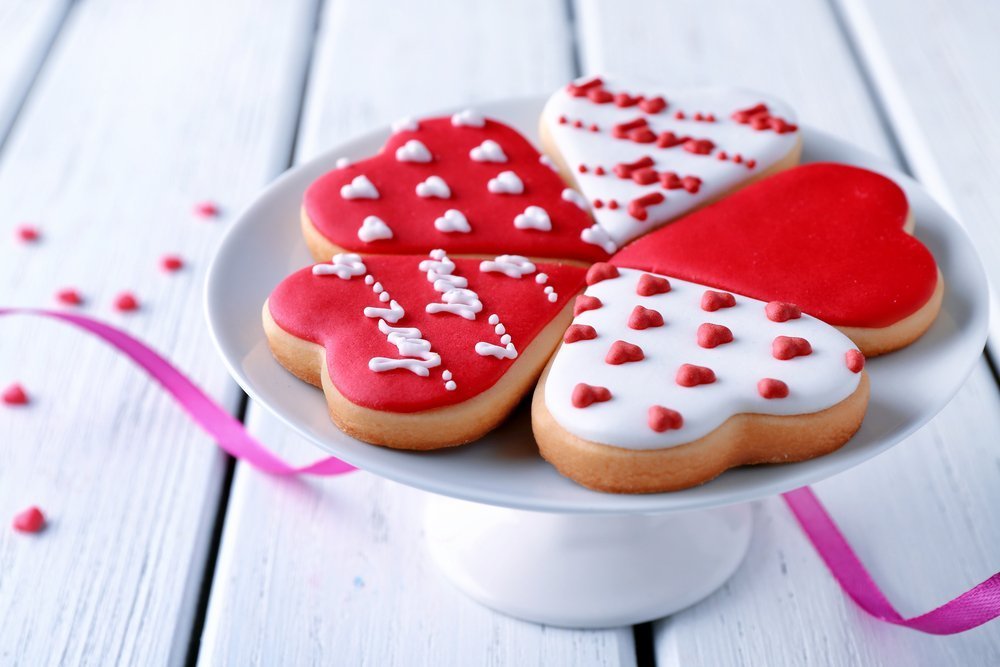 Valentines Day cookies | Photo: Shutterstock
Meanwhile, celebrities like Cher have also expressed their opposition to the idea of a steel or concrete border wall. When the singer found out that a Texas church might have to be destroyed to build the wall, she raged on Twitter.
She wrote:
"Top Democrats Press Trump on Plans to Seize Historic Church Land for Border Wall. Losing My Temper, So In Few Words, [explitive] trump & His impotent Amoral Treacherous Republicans,4 letting him destroy Our Country 2 Save Their [cow and poop emojis] Jobs. They Should Be Put In [jail emoji]"
Please fill in your e-mail so we can share with you our top stories!