Katharine McPhee shares adorable throwback pic with Meghan Markle from when they were kids
"American Idol" alum Katharine McPhee recently shared a throwback picture with Meghan Markle, the Duchess of Sussex, and reflected on how far both have come since they were "kids."
The image showed McPhee and Markle as young girls, wearing costume and makeup as their bright-red lips smiled at the camera.
McPhee wrote in the caption:
"Meghan and I did musicals together as kids. She grew up to be the Duchess of Sussex and I grew up to star on the West End, so same life if you ask me. #TBT"
Before the actress/singer shared her throwback post, most people had no idea she even knew Markle, who is now a British royal, but both women have come a long way in their respective endeavors.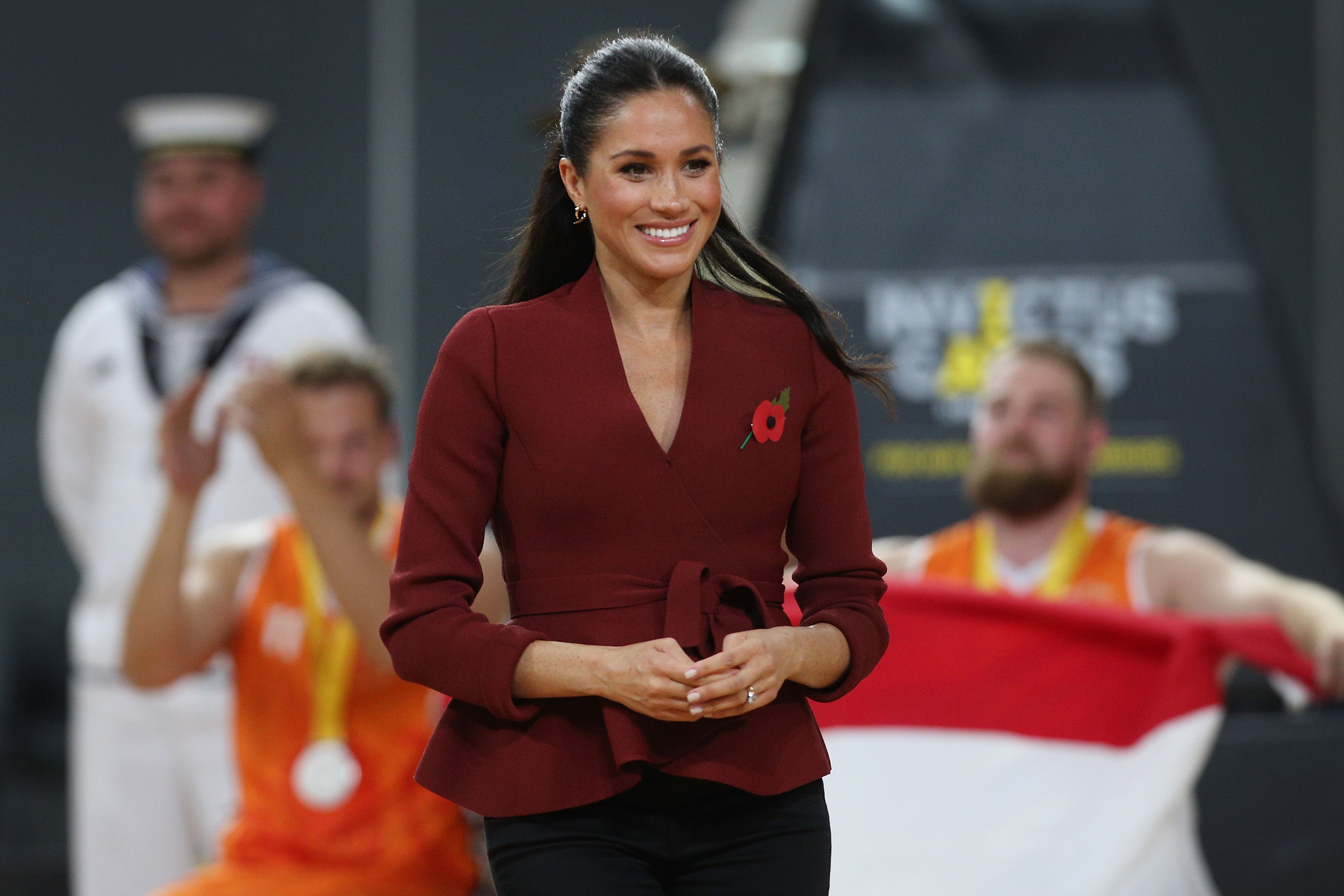 It's not clear how long ago McPhee's photo was taken, but she has since gone on to contest on season five of "American Idol," emerging as runner-up in 2006 and shooting to fame as a result.
The 34-year-old released her self-titled first album in 2007 and had dropped four more since.
If Markle and McPhee run into each other in London, maybe the Duchess could share some wedding tips
On the acting scene, McPhee has also been making a name for herself, starring in "The House Bunny" in 2008, "Smash" from 2012 to 2013 and "Scorpion" from 2014 to 2018.
The "Over It" singer is currently in London to star in a production of "Waitress," the musical play set to open on February 8 at the Adelphi Theatre, a London West End theatre.
The European city has been home to Markle, 37, since her high-profile wedding to Prince Harry and her entrance into British royalty.
Before then, the LA-born actress played several small roles in productions like "General Hospital," "Century City," "CSI: NY," and "A Lot Like Love," but it was her character as Rachel Zane in the legal series, "Suits" that really shot Markle to fame in 2011.
The Duchess would go on to appear on the show for seven years before saying goodbye to the entertainment industry after the announcement of her engagement to Prince Harry in November 2017.
Markle has however not abandoned her love for the arts and is putting her experience to work as the new Royal patron of London's National Theater, taking over from the Queen of England.
If Markle and McPhee run into each other in London, maybe the Duchess could share some wedding tips with her old pal who got engaged to 69-year-old music mogul, David Foster, last July.
Markle and Prince Harry are expecting their first child in the Spring.