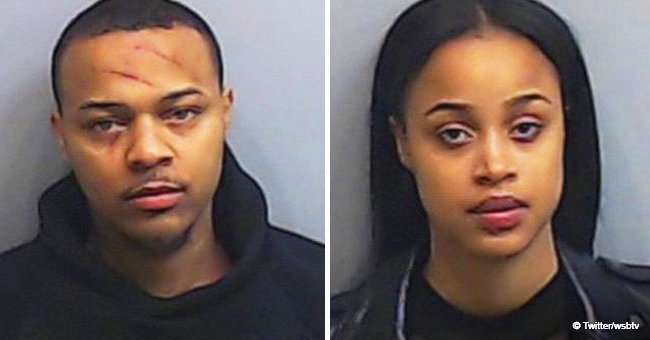 Bow Wow says his arrest was a mistake & claims he was beaten with a lamp by his ex-girlfriend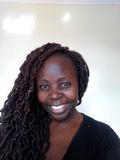 It's a case of he said, she said – but this incident will leave you wishing that the internet could forget so that Bow Wow's daughter never has to learn of this.
Last Saturday at around 4.15 a.m., People reports that Atlanta Police Department received a call from a woman in a condominium, saying that she had been assaulted by Shad Moss, more popularly known as Bow Wow.
When police arrived on the scene, the rapper defended himself and told them that the woman had assaulted him, and not the other way around. The lady in question identified herself as Leslie Holden, who's better known as Kiyomi Leslie – Bow Wow's on-and-off girlfriend.
The police revealed that because they were unable to determine who the primary aggressor was, Bow Wow and Kiyomi were both arrested and transported to Fulton County Jail, where they were charged with battery.
Bow Wow's mug shot photo was alarming as it revealed two red scratches across his forehead and one underneath his eye. This lent weight to Bow Wow's claim that he was the assaulted party in the altercation.
Through his lawyer, Bow Wow gave a lengthy statement to People that detailed his version of what happened that morning.
Kiyomi was reportedly drunk and out of control, according to Bow Wow, and "beat him with a lamp, bit him on his side, and spit on him."
In a statement given after the arrest, police confirmed that the "Like Mike" actor and Kiyomi "did sustain visible minor injuries." The pair were eventually released on $8,000 bonds.
Though Bow Wow claims to be the "victim," online jail records revealed that the rapper has also been charged with battery substantial physical harm on top of the original battery charge.
New information obtained from TMZ reveals that Bow Wow and Kiyomi got into an argument after coming home from a party, where the "Growing Up Hip Hop" star was allegedly "all over another man's body."
TMZ claims to have a police report where Kiyomi reveals that the rapper hit her on the head, pulled her by the hair, dragged her from the bedroom and told her to get out of the condo.
Bow Wow refuted this and claimed that he never lay a finger on Kiyomi but put her bags by the door and asked her to leave. The case is still ongoing.
Bow Wow appears to be more cordial with his other former loves, especially Joie Chavis, who is the mother of their daughter, Shai. The actor is a proud dad to his 7-year-old daughter, and regularly posts photos and videos of her.
"I wanted her to live with me so bad," the rapper once revealed on his website. "Just us 2. That's my dream man but fellas yall know how it go. Baby gotta stay with they momma and all dat [expletive]. I hate that!"
In an adorable post to Instagram, the rapper dropped some bars with Shai about calling mama Joie. Everything was going well, till Shai forgot her line and got distracted.
Let's hope that the case goes well and Bow Wow will still be able to visit with Shai.
Please fill in your e-mail so we can share with you our top stories!