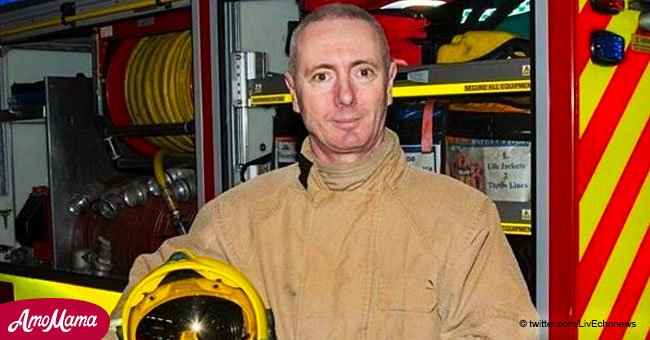 'Disgusting': firefighter dies after hospital turns him away during a heart attack
The daughter of a firefighter who died after being turned away from A&E in Warrington during a cardiac arrest said she thinks it's disgusting that her father had to depart that way.
Paul Smith, a 54-year-old firefighter, suffered a heart attack, and he was taken to the nearest A&E, Warrington, where a doctor asked him to be transferred to Broadgreen which was about 25 minutes away.
But while being transferred in the back of an ambulance to Broadgreen, Mr. Smith went into a cardiac arrest. Following due protocols of the North West Ambulance Service (NWAS) policy, the paramedics diverted to the closest A&E department at Warrington.
The ambulance crew, who were exhausted from giving Paul CPR for about 19 minutes, were stunned when the expert medical staffs didn't take over the care of the dying man.
Smith was sadly turned away by a consultant who, according to an internal investigation report, has been identified as "Dr. W." The consultant asked that he be taken immediately to Liverpool, where he would be appropriately assessed and stabilized.
Paul, however, did not make it. The father of three and grandad of six was confirmed dead on arrival. Reports have it that he only made it that far because of the heroic efforts of the paramedics. The consultant has since admitted he "made a mistake."
According to Liverpool Echo, the firefighter's 33-year-old daughter, Terri Winster said:
"We are utterly heartbroken. For the job that he did, the number of lives he would have saved, and he has been failed."
'I think it's disgusting, you expect him to be cared for, and he has just turned away.' - Terri
It is so disheartening that a man, whose profession involves risking his life to save others was denied emergency medical care.
Liverpool Echo also reported that Warrington Halton Hospitals NHS Foundation Trust (WHHFT) had concluded the internal investigation.
Mirror.co.uk added that the Trust found that "Dr. W" should have admitted Mr. Smith on his arrival at the hospital.
This incidence is not the first of its kind. There are other cases where medical personnel did not perform optimally.
A news report has it that a mum was left writhing in agony in the A&E of a hospital in West Yorkshire. The woman waited in pain for hours at the Huddersfield Royal Infirmary (HRI) before she got any attention.
The woman, Vivien Lee was later discharged with antibiotics after the medics allegedly did not have the right equipment to check her condition. She went home with the drugs - only to be diagnosed of cancer hours later.
Please fill in your e-mail so we can share with you our top stories!