Jason Aldean welcomes second baby with wife Brittany Kerr - here's the first pic of their newborn
Joy knows no bounds as Brittany Kerr and country singer, Jason Aldean recently welcomed their second child together; a baby girl this time.
The family of Jason Aldean and Brittany Kerr announced the birth of their newborn on Monday. Aldean posted a photo of his new bundle of joy with the caption;
"555555555555555Today our family became complete as we welcomed our daughter Navy Rome to the world. Born on 2/4/19 weighing 7lbs 12ox and looking identical to her older brother. So excited to watch what life has in store for this little princess."
The name, Navy Rome is a unique moniker specially selected by Jason who wanted to seek out unique names for his children. He explained that growing up with such a popular name was his drive.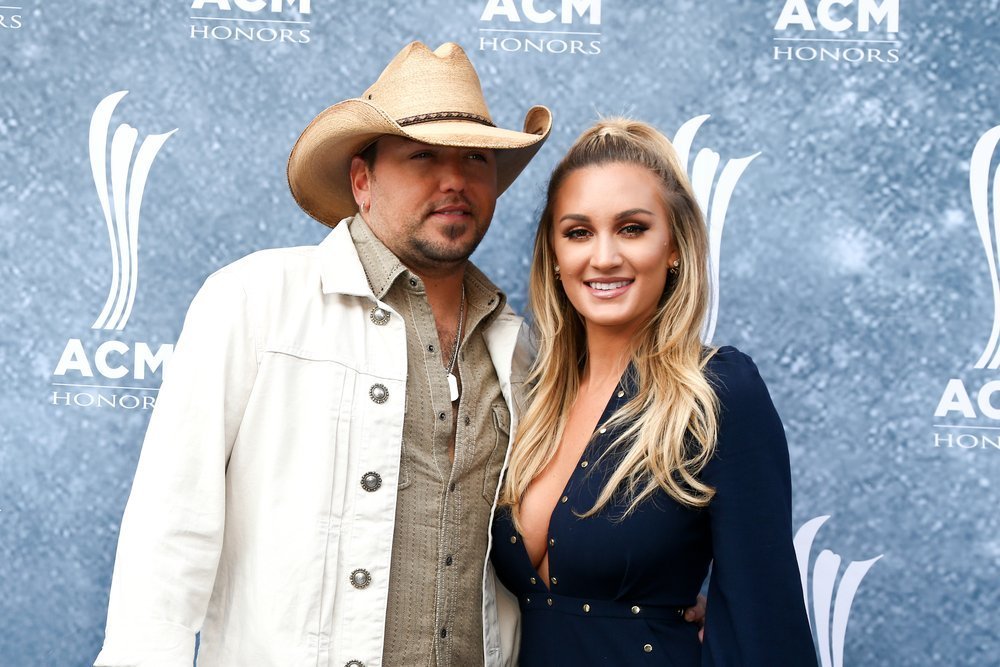 The "Drown the Whiskey" singer, is already the father of three; 11-year old Kendyl and 15-year old Keeley, from a previous marriage and 1-year old Memphis whom he shares with his wife, Brittany. However, Rome is the last child the family plans to have; the singer himself had hinted in a recent interview with SiriusXM host, Storme Warren that he's done having kids.
"I think this is officially the end of my baby-making days." - Jason
When asked of the possibility of having more kids, he says;
"I'm good. I think at this point, this is number four for me, and I got 15, 11, a one-year-old, and one that's cooking, so to me, four healthy kids, I would feel blessed to have that. I'm good, and my wife's been pregnant for two years, so I don't think she's in any hurry to jump back and go through that again either, so I think we're good."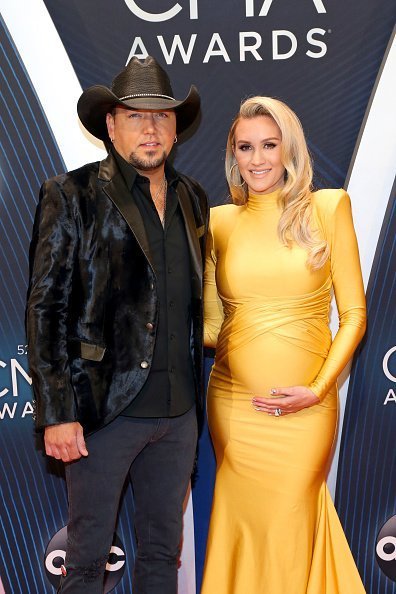 Brittany on her end is very excited about her newborn. Earlier in January, the pregnant cheerleader had a baby shower after an eternity of persuasion from friends and family. She shared pictures on her Instagram where she posed for a set of stunning preggy snaps.
In some of the photographs; two of which she shared with People, she is seen rocking a high-neck gown with a thigh-high slit; showing off her baby bump, of course.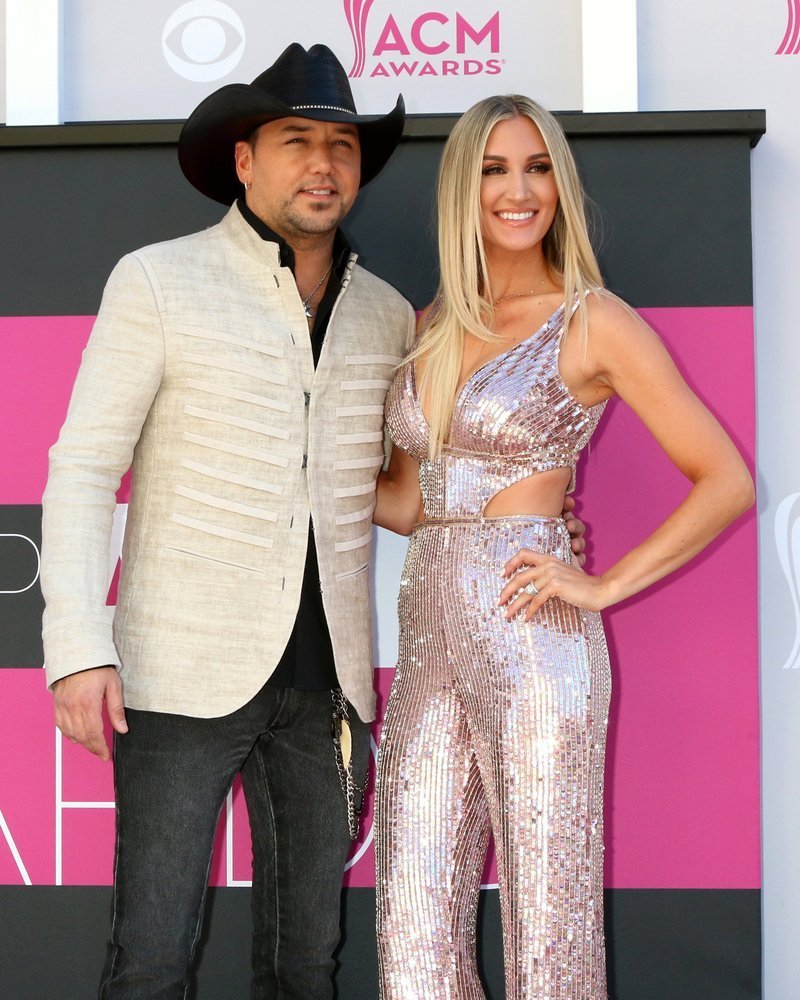 ."Soooo I caved and did a maternity shoot. Y'all are right… I'm glad I did."
Giving in to the persuasion turned out good for the expectant mother anyways.