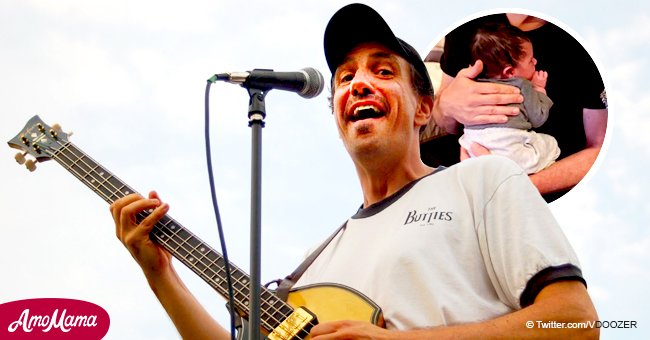 'Scrubs' actor Sam Lloyd diagnosed with lung cancer weeks after having his first baby

Actor Sam Lloyd, known as Ted Buckland in "Scrubs," has been in a roller-coaster of emotions as he recently welcomed a boy and, soon later, was diagnosed with cancer.
In the GoFundMe page that "Scrubs" producer Tom Hobert and his wife created to help the man, it was revealed that the 55-year-old actor got the diagnosis in January this year only weeks after baby Weston was born.
Sam noticed that something was off when he lost 10 pounds and was experiencing headaches. However, he thought it was related to the lack of sleep for taking care of the baby through the night.
HIS SYMPTOMS
His headaches became stronger, so by January 17, Sam went to the doctor. Once there, he got a CT scan that showed a mass on his brain. They took him to the surgery room where they learned that the tumor was "too intertwined" and it was impossible to operate.
Sadly, doctors found that his brain tumor had actually spread from his lungs. Further studies revealed that the cancer was also in his spine, liver, and jaw.
TOM'S REQUEST
"Sam is, simply put, a sweet, kind, and generous soul. Through his music and acting, and most of all his friendship, he has blessed all of our lives immeasurably. Throughout his wonderful life, including his more than 30 years in Los Angeles, Sam has perfected the fine art of friendship," admitted Tom in the GoFundMe page.
He added that many of those friends have asked for a way to help, and the GoFundMe page was it. After saying that every prayer, positive thought, dollar, and gesture of support would be appreciated, Tom urged people to stay connected to the website as he would keep posting updates.
Even though the campaign was created one day ago, it has got more than $96,000 (the first goal is $100,000). People who worked with Sam in "Scrubs" took to Twitter to support their friend and urge people to donate, including Bill Lawrence, Zach Braff, and Kate Micucci.
JOHN BERRY'S CANCER BATTLE
Unfortunately, Sam is not the only celebrity who recently got a cancer diagnosis. Country music singer John Berry posted a video on Facebook on January 22, explaining next to his wife how doctors found two tumors in his tonsils.
John got his tonsils removed, and he revealed that, fortunately, his cancer has a cure rate of 90%. The man would undergo five weeks of cancer treatment which forced him to alter some of his scheduled concerts.
Please fill in your e-mail so we can share with you our top stories!