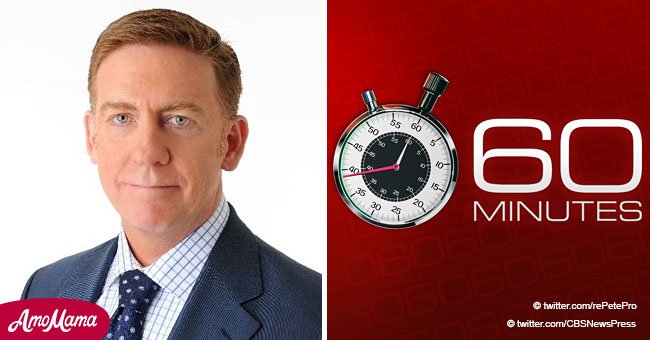 CBS announced its third chief for '60 Minutes' in show's 51-year history
CBS just took a big step by filling in the position for Executive producer on the iconic news show "60 Minutes."
The network's new president Susan Zirinsky took a month to decide that Bill Owens, a long-time employee, was the best fit for the show. Zirinsky took over from David Rhodes in January.
Since Jeff Fager resigned in September 2018 after allegations of inappropriate conduct, the position of executive producer remained unfilled. Prior to Fager, the show's creator Don Hewitt was the only one in the role.
According to NBC News, Owens started a summer internship at CBS way back in 1988. He climbed the ladder from national desk assignment editor to anchor producer, and on to senior broadcast producer and then executive editor of "60 Minutes in June 2008.
He reportedly worked closely with Fager before the latter stepped down. The announcement of Owens' position came from NBC News and was reposted by Keith Sharman, a producer of the show.
Zirinsky said of the change:
"Bill Owens is steeped in the storytelling style audiences have come to expect from 60 Minutes. He has led the broadcast to some of its most important and timely journalism these past few months, during one of its most crucial periods."
Some of these important interviews included the Egyptian president, Democratic Representative Alexandria Ocasio-Cortez, and Elon Musk, the CEO of Tesla.
"We are fortunate to be able to put such a talented veteran in charge of this iconic program. I am confident that with Bill and the seasoned team of journalists involved in this broadcast you will see more of the kind of work that's made 60 Minutes the most-watched news program in America."
"To be named the executive producer of 60 Minutes is an inspiring responsibility and a privilege. I am honored to work alongside the best journalists in the business who cover the most important stories from around the world. I promise that will never change."
There's another big change that talk show fans should anticipate, however. For those who love daytime TV, they might be sad to hear that Ellen DeGeneres is considering retirement.
Additionally, NBC already has a replacement for viewers. Singer and the "Voice" judge Kelly Clarkson will begin her own show this year. According to Hollywood Life, she will take the prime spot that DeGeneres now holds.
"The Ellen DeGeneres Show" has been running since 2003. The beloved host revealed that after her contract expires in 2020, she may throw in the towel.
Blast reported that execs are "grooming Clarkson to take over the time slot once Ellen finally leaves daytime, which they expect sooner, rather than later."
Last month, NBC released a teaser of "The Kelly Clarkson Show" which is due out in September 2019. The show will feature a combination of interviews and musical performances, similar to DeGeneres'.
Meanwhile, Ellen has a new standup comedy special planned for Netflix. It's titled "Relatable" and set to premiere on December 18.
Please fill in your e-mail so we can share with you our top stories!