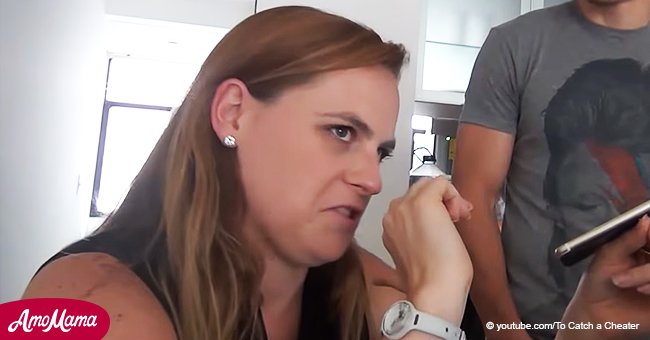 Woman goes insane with rage after she catches her boyfriend cheating on a hidden camera
Thanks to a hidden camera, a girl watched how her boyfriend was flirting with his gym coach to the point that he denied having a girlfriend.
A girl in Mexico chose twice an unfaithful man and both times she found out in a somewhat cumbersome way: With a hidden camera.
The YouTube channel "To Catch A Cheater" arranged everything so that her boyfriend would meet a sexy trainer who would try to seduce him. To the girl's surprise, her new partner also fell into temptation.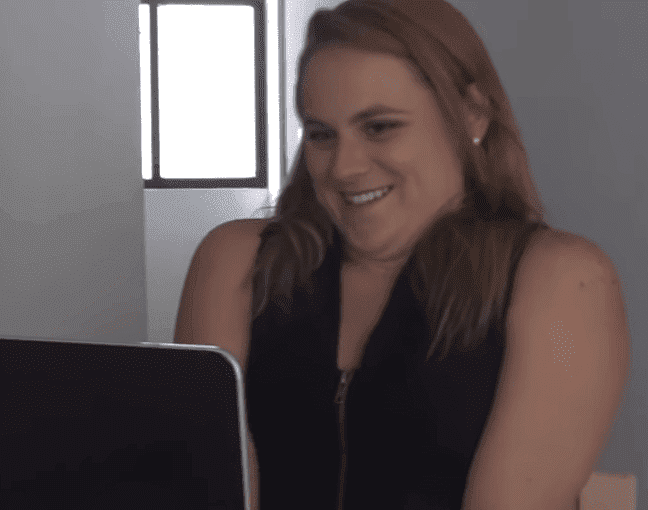 The girlfriend watching the video from 'To Catch a Cheater' l Source: Youtube/ToCatchACheater
A LOVE MORE FRAGILE THAN A CRYSTAL
The trainer was quite insinuating to the boy, just to see if he was able to cheat on his partner. Before a few pretty sexy positions performed by the gym teacher, the man did not try to hide that he liked it.
Some say that love can't be broken when it is real, however, this couple's love was more fragile than a crystal.
The man, who was quite overweight, decided it was time to change his life and become a healthier person.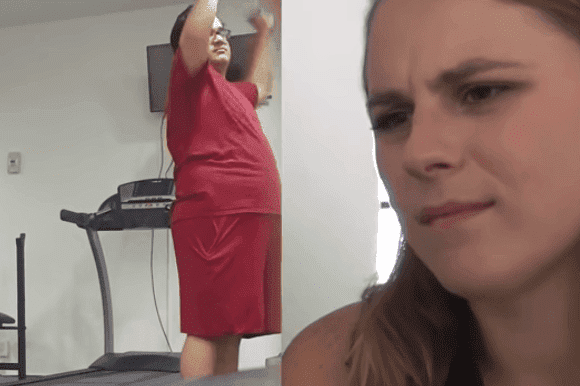 The girlfriend watching him working out l Source: Youtube/ToCatchACheater
When the beautiful personal trainer arrived and started the exercises, the temperature seemed to rise, to the point of making some suggestive positions.
The girlfriend watched the recording with total disbelief, she was even more surprised when her partner told the other girl they could go to a bar and he will invite.
At the moment when the trainer is going to exchange phone number, she comes up with the great idea of asking if he had a girlfriend, the answer was a quick "no".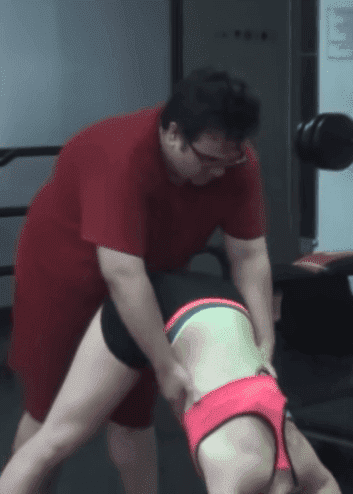 The trainer made some suggesting positions to tempt him l Source: Youtube/ToCatchACheater
THE OUTRAGED RESPONSE OF THE GIRLFRIEND
Everyone was waiting for what was going to be the reaction of the girlfriend, who judging by her gestures went through a whirlwind of emotions. After all the pain she felt, she decided to call him, according to Daily Mail.
During the call, the man didn't suspect at all what was coming, but the girlfriend without holding back shouted a few bad words where she stressed that he was a 'pig'.
Another girlfriend who ended her relationship in a great way was Tiana, who after seeing screenshots of conversations with photos and videos of other girls in her boyfriend's phone, decided that she deserved better.
That's why at her birthday party, she took a few minutes to thank everyone for their attendance, and then she dedicated a few special words to her boyfriend.
She began by saying that thanks to him she could realize that she did not need such a harmful and unfaithful person and that it was best for him to leave the party. After those words, the incredulous boy turned and left while everyone booed him.
Please fill in your e-mail so we can share with you our top stories!