Heartwarming photo of grandpa ironing his shirt after invitation from granddaughter goes viral
A woman from Tucumán, Argentina, shared a picture of her grandfather getting ready to hang out with her and Twitter users were so touched by it that the post went viral.
It all started when Aldana Rufino asked the old man to a grandpa-granddaughter pizza date to remember old times when her beloved Chacho took her out after school.
After Rufino told grandpa Chacho that she was going to pick him up the next day, one of her cousins surprised the elderly man ironing one of his good shirts to be ready for what he considered a great event.
Le dije a mi abuelo que mañana lo voy a llevar a comer pizza en el mercado, como el me llevaba a mi cuando me buscaba del jardín, y mi prima me mando una foto de que ya se estaba preparando planchando la camisa. Estoy por shorar pic.twitter.com/nOkrf1Gooo

— Dana (@aldanarufino) February 5, 2019
"I told my grandpa that I was going to take him to eat pizza at the market to which he used to take me when he picked me up at the kindergarten, and my cousin sent me a picture of him ironing his shirt to be ready. I'm about to cry."
-Aldana Rufino, Twitter, February 4, 2019.
In two days, Rufino's tweet was shared more than 40.000 times and received more than 280.000 likes, with many users replying to it with loving messages about this man looking forward to the big day.
Chacho le manda saludos a todos y agradece su amor y buenos gestos. Se convirtió en el abuelo de todos ustedes por el cariño que le brindaron. No solo comió pizza, también paseo por la peatonal después de tanto tiempo, y se llevo un chocolate para comer de postre. pic.twitter.com/Hn67xtmhj8

— Dana (@aldanarufino) February 5, 2019
"You better don't miss that date for any reason. All of Twitter is watching you, and we all want to see pictures of both of you at the pizza place," wrote Desiree Villani.
"I lost my grandfather not long ago, and you have no idea of how good it made me feel to know that you spend quality time with him. Keep treasuring every moment with him, they are the best," shared Camila Alvarez.
"I don't know you, but you made me cry. Thank you for making that beautiful old man so happy," added another user.
enough!!!! pic.twitter.com/TucixKXVtB

— No One (@sinrostro77) February 5, 2019
Rufino was surprised by all the attention, but she took time to answer many of the messages, and when she finally went for pizza with her grandfather, she was happy to take and share the pictures her followers requested.
"Chacho sends greetings to you all and thanks you for your love and good wishes. He became grandfather or all of you because of the love you sent to him," Rufino wrote on February 5.
"He didn't just eat pizza, he also enjoyed a walk and got a chocolate bar for later, as a dessert," she added.
ahora si que me muero pic.twitter.com/VFh7RLRXMo

— ali (@alirdguez) February 5, 2019
"I never imagined that this story was going to be received the way it was. I got messages from strangers that live in Spain, Mexico, and Ecuador," Rufino later told to the local press.
"I was raised by my maternal grandparents, they always took care of me when my mother was busy," she added.
Rufino went on to say that her grandfather is 81 years old and suffers from back pain. She also said that he is starting to become forgetful, and she wants to spend as much time with him as possible while he can still enjoy it.
February 7, 2019
Grandpa Chacho had his taste of viral stardom thanks to his granddaughter who introduced him to a world pretty much unknown to him, the world of social media.
The relationship our elders have with the Internet is very different from ours, and because of this, their interaction with tools we are so familiar with often results in hilarious and cute moments.
Dearest Ben's Nan.
Hope you're well.
In a world of billions of Searches, yours made us smile.
Oh, and it's 1998.
Thank YOU
@Push10Ben

— Google UK (@GoogleUK) June 15, 2016
Back in 2016, 25-year-old Ben Eckerslet, from Leigh, UK, found out about his 85-year-old grandmother's peculiar way of searching Google and he decided to share it with the world via Twitter.
"Omg opened my Nan's laptop and when she's googled something she's put 'please' and 'thank you'," Eckerslet tweeted. The post went viral, ending up been liked more than 11.000 times and retweeted more than 7.500.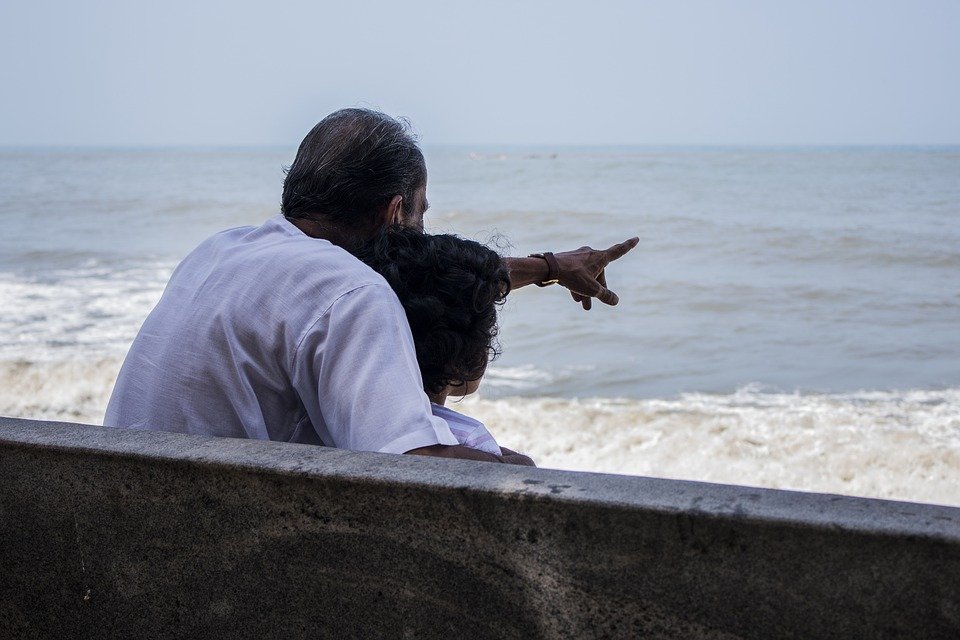 Grandparents always leave strong impressions in their grandchildren, especially when they are still little. The answers a group of 8-year-olds gave to the question "What is a grandparent?" give us a great insight into this.
While there are many touching answers, some are just hilarious, like this one: They are people who wear glasses and can take their teeth and gums out.