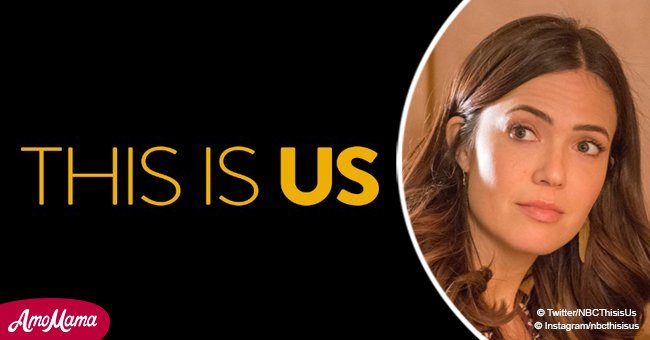 Mandy Moore reportedly drops a hint about Rebecca's fate on 'This Is Us'
Mandy Moore has opened up about her character on the fans' favorite series, "This Is Us" and the fate that would possibly befall her, saying it would crush fans emotionally.
Fans are always on the lookout for hints about their favorite shows, particularly about the fate of their favorite characters. This is because, in many cases, they've grown quite protective of these cherished characters, hoping that they stay on or that something good happens to them.
However, Mandy Moore, the lady behind the "Rebecca Pearson" character has revealed that this might not be the case with her character.
At the end of the show's second season, it was revealed that the "her" was none other than the Pearson matriarch. However, what remains a mystery to fans is what happened to "her."
Kelsie Gibson had a sit-down with Moore for her partnership with the health and wellness company, Nature's Way. During their talk, she tried to get as much information as possible about fate of the actress' character on the show.
While the actress refused to give any spoilers, she hinted that the future fate of Rebecca Pearson might be heartbreaking to fans.
She further said,
"In typical 'This Is Us' fashion, it is true to life. But it costs a lot. It's going to be a lot for people to digest emotionally, but it's real."
The show is known for its shocking twists and while one would think fans would be used to that by now, that is not the case.
Asides hinting about her character's fate, Moore also disclosed that the producers and NBC are trying to determine how long the show will span. And when they do, the renewal will be announced all at once unlike the usual way of renewing season after season.
Just in case you're unaware, Moore, a 33-year-old actress plays the role of 66-year-old Rebecca on the show. To transform into a grandmother, she's made to undergo close to three hours of prosthetic and makeup transformations.
It would also interest you to know that Moore herself was shocked when she found about Jack's fate. She said:
"I thought Milo had left for the day ... I walked in expecting to walk in and see an empty hospital bed ... I was ready for that so to walk into that room and to see Milo lying there ... I don't think it would've been the same without him."
We eagerly await what other twists the show has for us in the coming seasons.
Please fill in your e-mail so we can share with you our top stories!