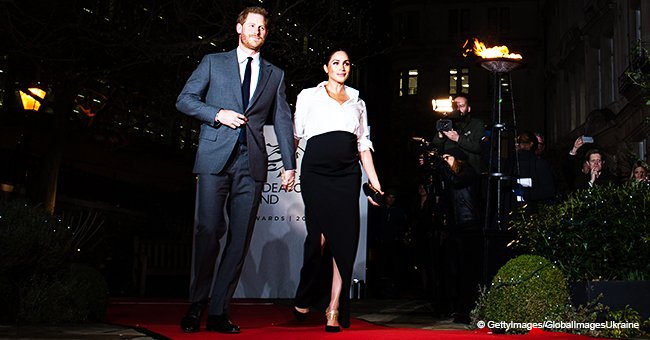 Pregnant Meghan Markle flashes legs through a deep slit, strolls hand-in-hand with Prince Harry
The Endeavour Fund Awards welcomed royalty when Meghan Markle and Prince Harry showed up to honor wounded veterans on Thursday evening.
It was the second time the Duke and Duchess of Sussex attended the event. The ceremony was the couple's first evening engagement they went to before their April 2018 marriage.
Markle, 37, stepped out in London with a white button-down shirt and a Givenchy black maxi skirt. She topped it off with black pumps. Her baby bump popped in the two-piece ensemble.
The high-waisted skirt covered the majority of her blooming tummy while a knee-high slit added some spice to the outfit. The Duchess opted to leave out jewelry, accessorizing only with a black clutch from Givenchy.
Prince Harry, 34, wore a classic grey tuxedo for the occasion. He presented the Henry Worsley Award alongside the daughter of the fallen adventurer. Markle handed over the "Celebrating Excellence" award.
Actor Ross Kemp hosted the ceremony which celebrated the sacrifice of sick and injured military veterans who went on to do incredible feats in sports and adventure.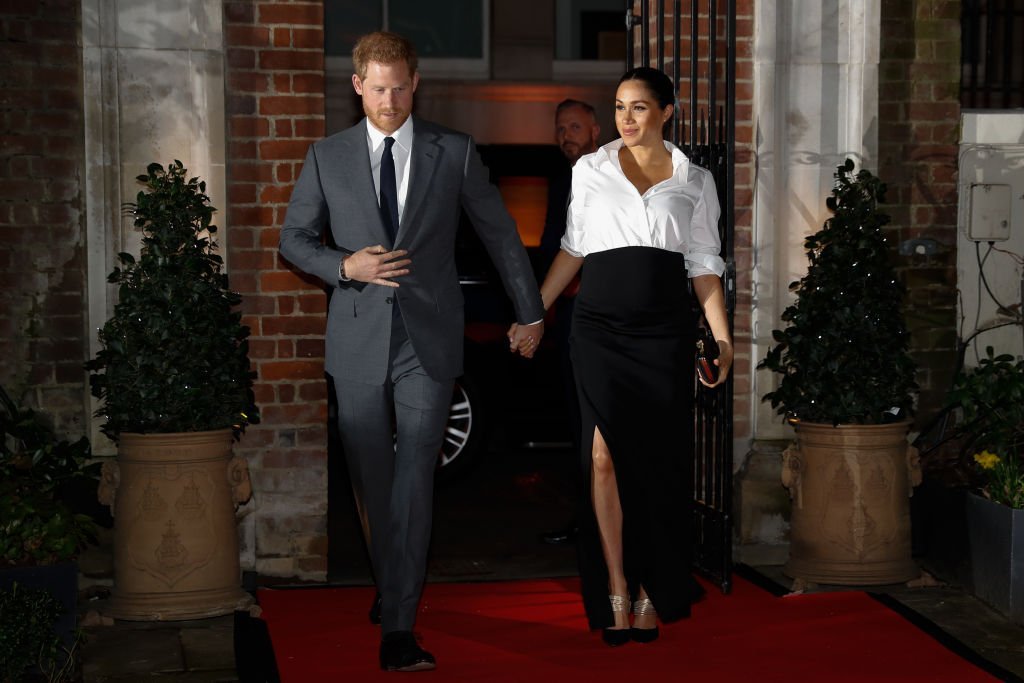 Prince Harry and Meghan Markle at the Endeavour Fund Awards in February 2019 | Photo: Getty Awards
The award was started in 2012 by the Royal Foundation. Prior to the main event, a pre-ceremony event took place at Draper's Hall. At one point, Prince Harry reportedly divulged that he and his wife are expecting "a heavy baby."
As Markle held onto her bump, the Duke of Sussex quipped:
"There's a heavy baby in there."
Markle heartwarmingly responded by saying her husband is "going to be a good daddy." Harry's words, however, has royal fans wondering if the new baby will steal Prince Louis' record for the heaviest baby in the family.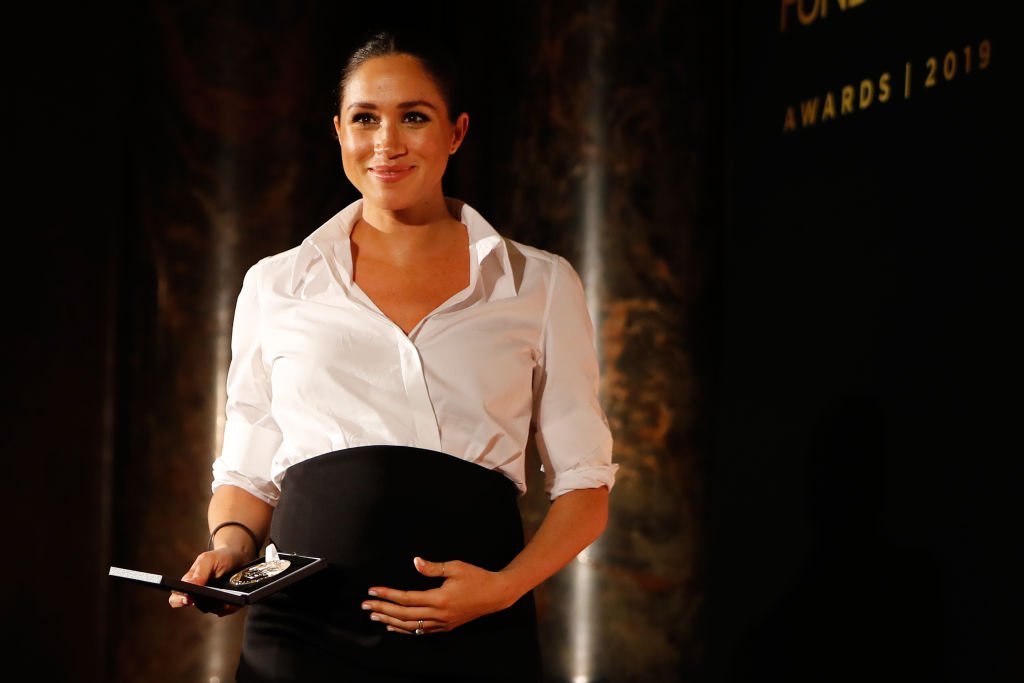 Prince Harry and Meghan Markle at the Endeavour Fund Awards in February 2019 | Photo: Getty Images
Prince Louis weighed in at 8 lb, 7 oz last year April, just one ounce more than his older brother Prince George. In comparison, brothers Prince William and Prince Charles weighed 7lbs, 1.5 oz, and 6lbs, 14 oz respectively.
Earlier this week, Markle was videotaped sharing another cute baby moment as she felt the little one kick. She and Harry were again at an engagement, this time in Bristol.
A clip showed as the Duchess stopped mid-way through a conversation, holding her breath as she felt the baby kick. The baby is due to be delivered in April.
Meanwhile, PEOPLE magazine released news that the Duchess may be under stress resulting from the trouble with her father. Five of Markle's close friends said that Markle has been a victim of several lies and bullying.
One close friend said:
"He knows how to get in touch with her. Her telephone number hasn't changed. He's never called; he's never texted. It's super painful because Meg was always so dutiful. I think she will always feel genuinely devastated by what he's done. And at the same time, because she's a daughter, she has a lot of sympathy for him."
We hope that between her unlimited royal engagements and the drama surrounding Markle's relationship with her father, both she and the baby are healthy when the delivery comes.
Please fill in your e-mail so we can share with you our top stories!